The Post-Modern Wardrobe
28 February 2017
Manchester Fashion Institute MA students work on collaboration with students from Aalto University, Finland.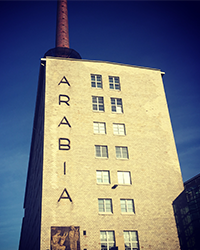 Three Manchester Fashion Institute MA students, studying Fashion Innovation, have been working on a design collaboration with other master's students from Aalto University in Helsinki, Finland.

The group were given a project brief focusing on age, or 'ika' in Finnish, entitled 'The Post-Modern Wardrobe'. The aim of the project was to create a range of key garment that not only had specific uses, but could also be re-configured and re-imagined when required in order to prolong their existence through regeneration and smart attributes. In order to meet the brief, the students were tasked with designing a series of garments that respond and relate to a cross-demographic consumer who is aging but not aged. Culminating in a collaborative 2D Design Project and a contextual visual presentation/installation.

As part of the collaboration, the Manchester Fashion Institute trio flew out to Helsinki, Tuesday 14 February, accompanied by Colin Renfrew - Director of Manchester Fashion Institute, and Anthony Bednall - Associate Head. During the trip, they met with the students from the partnering institution, Aalto University, for two days of workshops.

The results of the collaborative project will be presented at the upcoming student conference the Fashion Forum 6/7 March 2017.