Alumnus' punk clothes star at Greater Manchester Ageing Conference
28 February 2017
Collection challenges notions of ageing and raises awareness of Unit X projects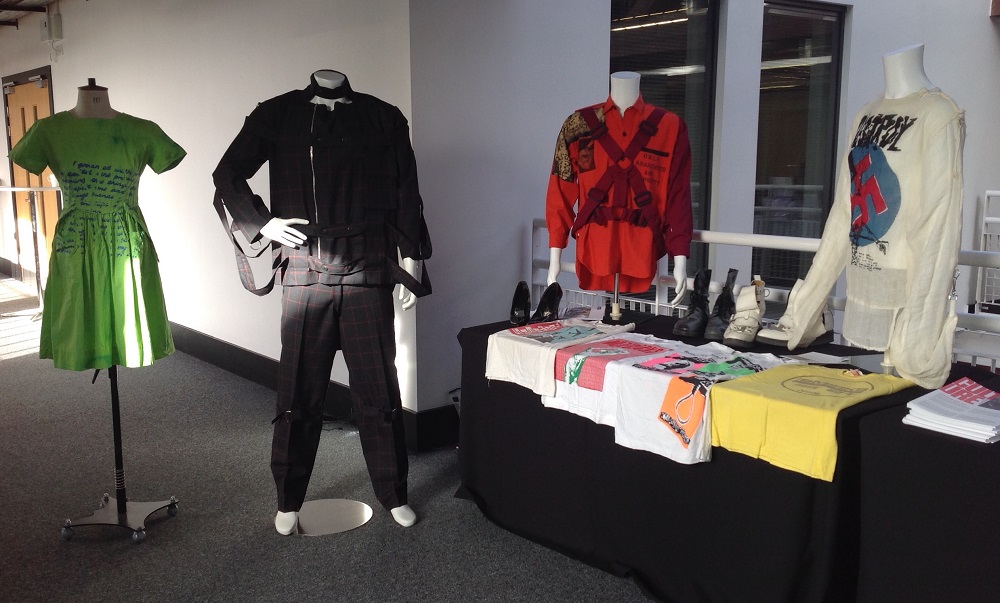 Staff from Manchester Metropolitan University's Special Collections team have recently participated in the Greater Manchester Ageing Conference organised by the Greater Manchester Ageing Hub.
They had been invited to create a stand displaying punk clothing from the Malcolm Garrett Collection to challenge preconcieved ideas about older people's interests and to raise awareness of a number of punk-related projects taking place this year.
These include a Unit X inter-generational project led by Fashion Art Direction Programme Leader, Lesley Raven, which will bring together art students and older people to explore ideas around rebellion, and a series of punk panels organised by Claire Cowell, the Age Friendly Culture Co-ordinator for Manchester.
Alumnus Malcolm Garrett, who studied at Manchester School of Art in the 1970s, spoke at the conference about creating new narratives around ageing and was interview by VintageFM - a group of specially-trained older people who make radio programmes for and about their demographic.
The punk clothing attracted a lot of interest from delegates who were keen to share their stories, including one manager who reminisced about his time as a backing singer with the Manchester band The Smirks!
Work produced by students during Unit X will be on display in May, while the punk panels begin in March.
An exhibition of items from the Malcolm Garrett Collection, which includes a number of pieces designed by Vivienne Westwood, will open in the Special Collections Gallery in September.