Dr Philip A Sykas
Reader (Textile History)
Philip Sykas worked as a textile conservator (1983-1994) and as a museum curator (1994-1998) before embarking on a full-time career in research. His doctoral thesis, completed in 2000, examined nineteenth-century calico printers' pattern books from the perspectives of design, technology and business. His research has since broadened to encompass the full history of textile printing in England, but still focuses on the interconnectivity between pattern design, textile technology and merchanting practice. This work uses detailed analysis of visual evidence from manufacturers' pattern books alongside contemporaneous written evidence to generate a new understanding of historical design practice and its response to developments in technology, as well as the changing needs of a complex international trade.
Academic and professional qualifications
BA (Hons): State University of New York at Binghamton 1973
Dip. Cons. (Textiles Conservation): Courtauld Institute of Art, 1983
PhD: Manchester Metropolitan University, 2000
Previous Employment
Assistant Curator, Chertsey Museum: 1993-1998
Keeper of Conservation, Manchester City Art Galleries: 1988-1993
Assistant Keeper of Conservation (Textiles), Manchester City Art Galleries: 1985-1987
Languages
Reading knowledge of French
Postgraduate teaching
I welcome applications for MPhil or PhD research in any area of textiles or dress, but especially object-based and archival investigations.
Postgraduate research supervision
Wood, Sophie Ann. 'Treasured garments: Exploring value in the wardrobe', 2019.
El-Nayal, Nabil. 'Disruption as a generative principle in fashion design: The "Elizabethan Sportswear" collections of Nabil Nayal', 2018.
Oboh, Ehinomen. 'Materialising Cultures: West African diasporan engagement with African print in Britain', 2018.
Fletcher, Zoe Grace. 'Designing for breed: A design-oriented toolkit for understanding purebred British wool for knitwear', 2018.
Halliday, Richard. 'The transferware engraver: Training, practice and scope at the Spode Works', 2017.
Hopkins, Ana Rosa.'The back-story in contemporary sculptural practice: From materials to incorporation', 2016.
Atkin, Susan. 'Loose fit? The impact of the Manchester music scene on youth fashion 1986 to 1996', 2016.
Kettle, Alice. 'Creating a space of enchantment: Thread as a narrator of the feminine', 2015.
Slater, Alison. 'The dress of working-class women in Bolton and Oldham, Lancashire, 1939 to 1945', 2011
Membership of professional associations
Pasold Research Fund: Member
A. Brunnschweiler and Co. Archives
A project began in 2013 in order to record the material held by ABC Wax, at a time when it was thought to be in danger of disposal. This project helped to ensure a more positive future for the archives. Textile printing began on the company site at Newton Bank in 1816, and was carried on for over a century by F.W. Ashton. But the archive really begins in the early twentieth century when the firm began printing imitation batiks for the West African market and became one of the most important players in the field. Ashton became part of the Calico Printers' Association in 1899, and gradually absorbed African export printing from other sites as they closed, being the last British survivor in the field. Thus the archive now holds records of other textile printers, notably: Blue Printers, F.W. Grafton (Broad Oak), Rossendale Printing Co., Potter of Dinting Vale, and Salis Schwabe of Rhodes; as well as important merchants such as Joseph Bridge, Brown Fleming, Elson & Neill, A.H. Emery, Grafton African, and Ovadia Haber.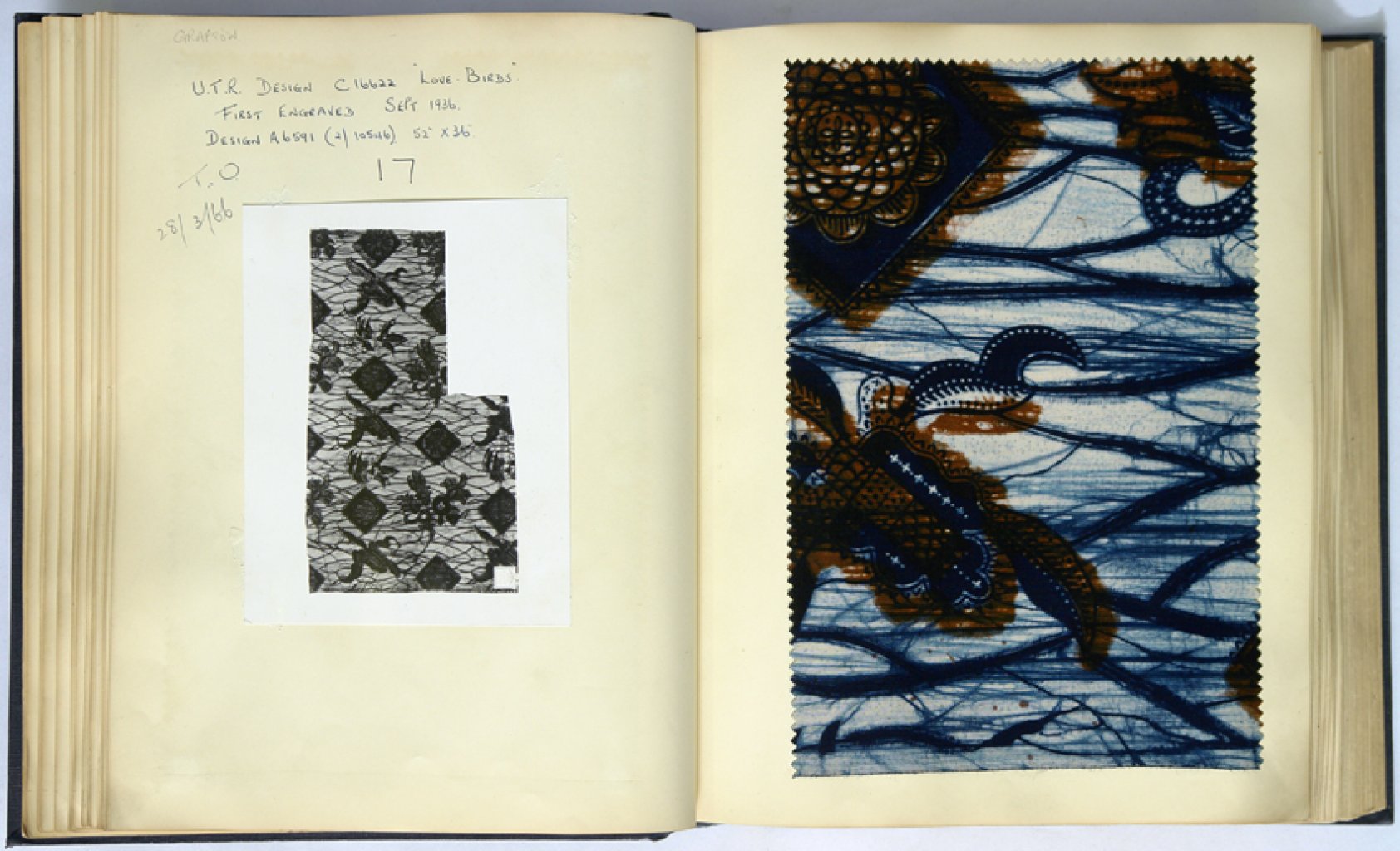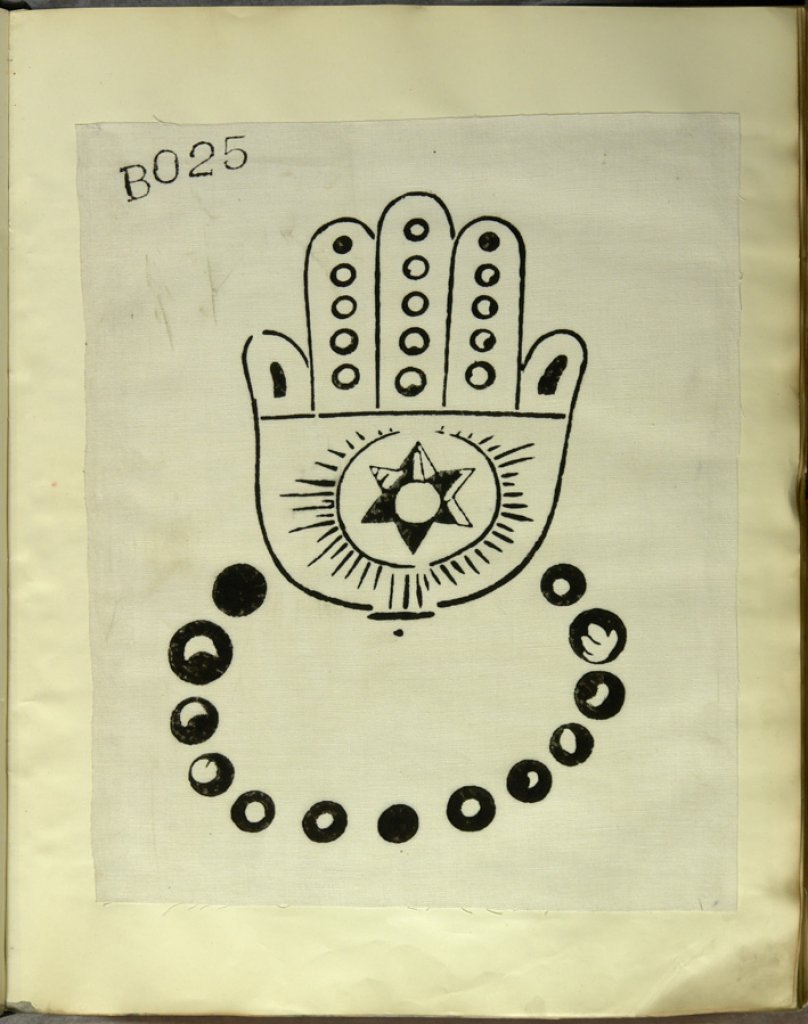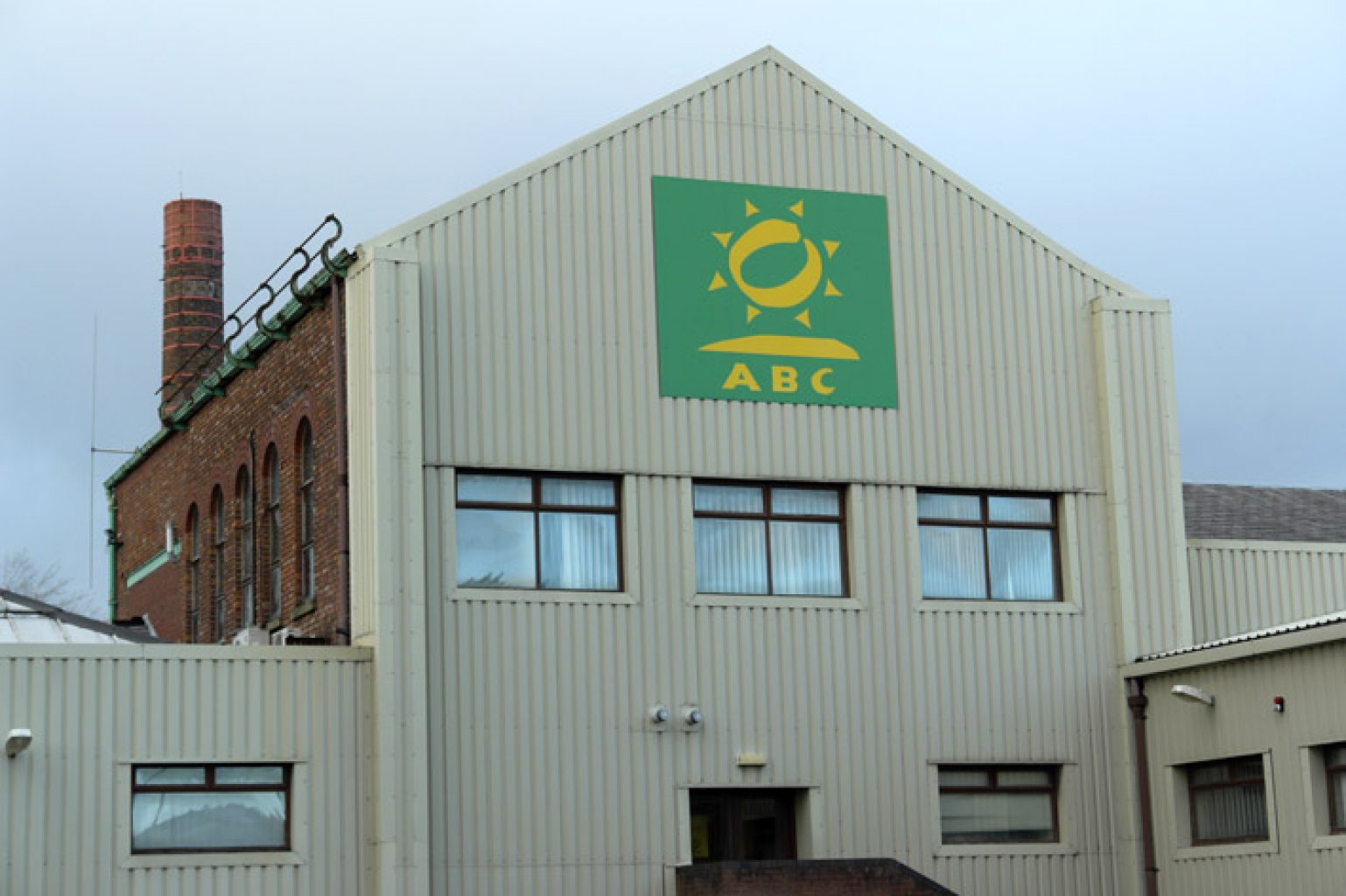 Arthur H. Lee & Sons Archive
This project reached a climax in 2008 with the mounting of a large-scale exhibition at the Williamson Art Gallery in Birkenhead. The company archive of Arthur H. Lee & Sons acquired by the Gallery in 1970-1971 was catalogued and representative material photographed. The archive contains design records, photographs, advertising material, directors' minutes, pattern books and company publications.

The company was begun by Arthur Henry Lee in the mid-1880s in Bolton, moving to Warrington in 1888, and then to Birkenhead in 1908 when it was incorporated as Arthur H. Lee & Sons. The company continued under the direction of Lee's three sons, and five grandsons, before closing in 1970. The American branch of the firm continues as Lee Jofa in New York. Arthur H. Lee developed innovative methods of weaving figured "tapestries" on power jacquard looms. The restricted colours of the shuttle boxes were supplemented by printing processes giving Lee textiles a unique appearance. The company also produced a large range of crewel and canvas embroideries. Although perhaps most associated with decorating in the period style, the firm also developed modern ranges, most notably 'quiltweaves' and plain fabrics for luxury upholstery. The firm was also the agent for Fortuny in Europe and the USA.

Further research is focused on understanding the global nature of the company. The firm had an office in New York as early as 1903, and an office in Berlin in the 1920s and 30s, while sales agents were employed from Canada to Australia.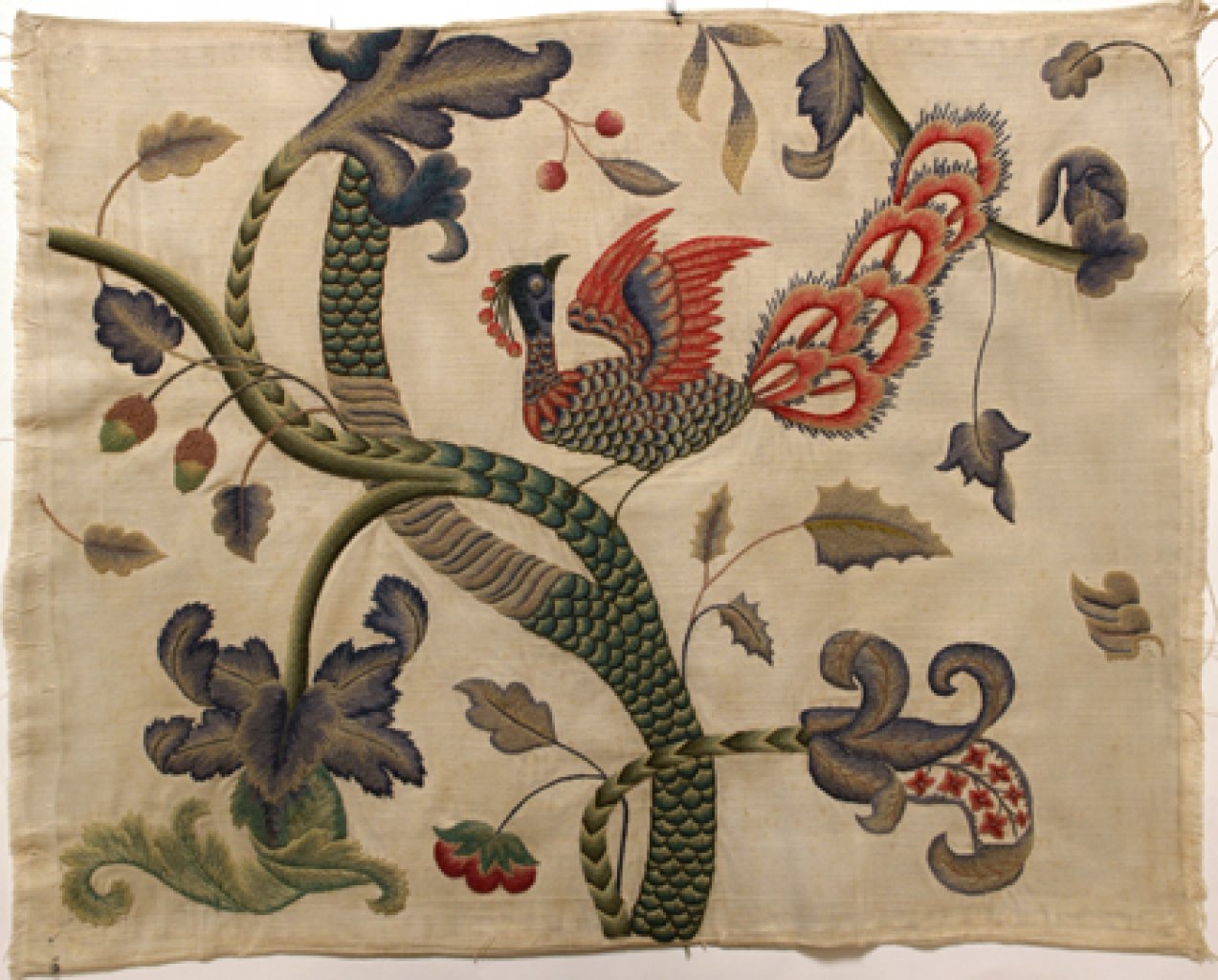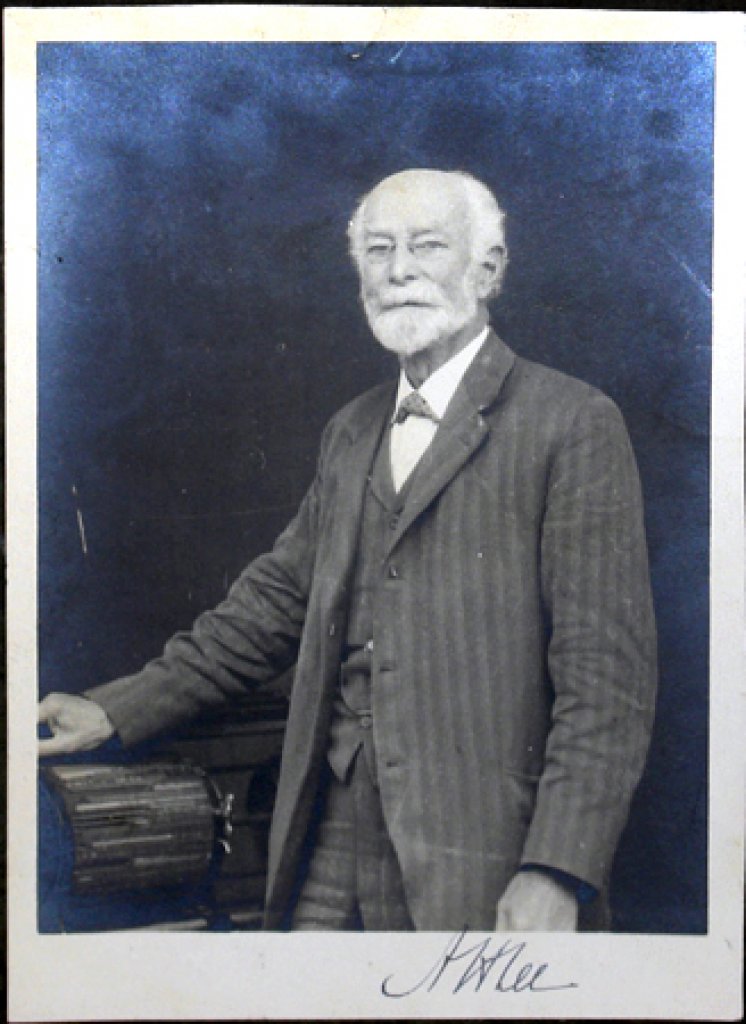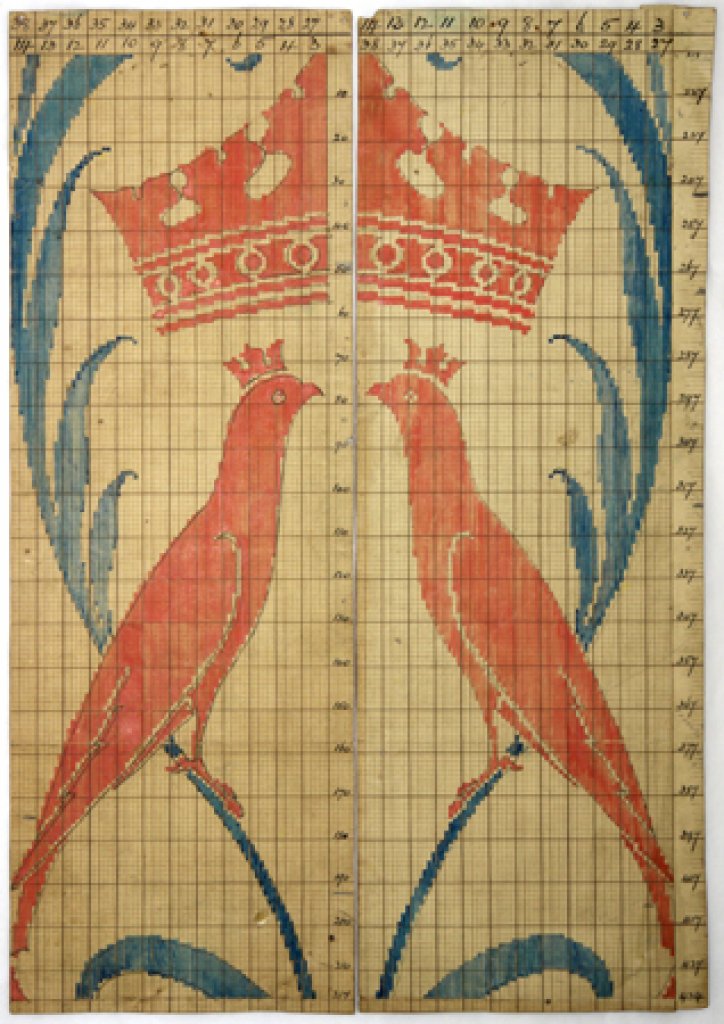 Downing Collection
The Downing Collection at MMU is a small but important group of textile manufacturers' pattern books from the early nineteenth century to the 1980s. These include: 1) calico printers' books from both the London region (Moore, Johnston & Mason, and Charles Swaisland); 2) the North West (James Thomson, Lockett & Co.); and 3) patterns purchased by subscription from Paris-based design agencies (J. Claude Fréres, Bilbille, Société de Nouveautés). The collection will eventually form part of the Library Special Collections when accommodation is expanded. Presently, it can be viewed by appointment. Please email p.sykas@mmu.ac.uk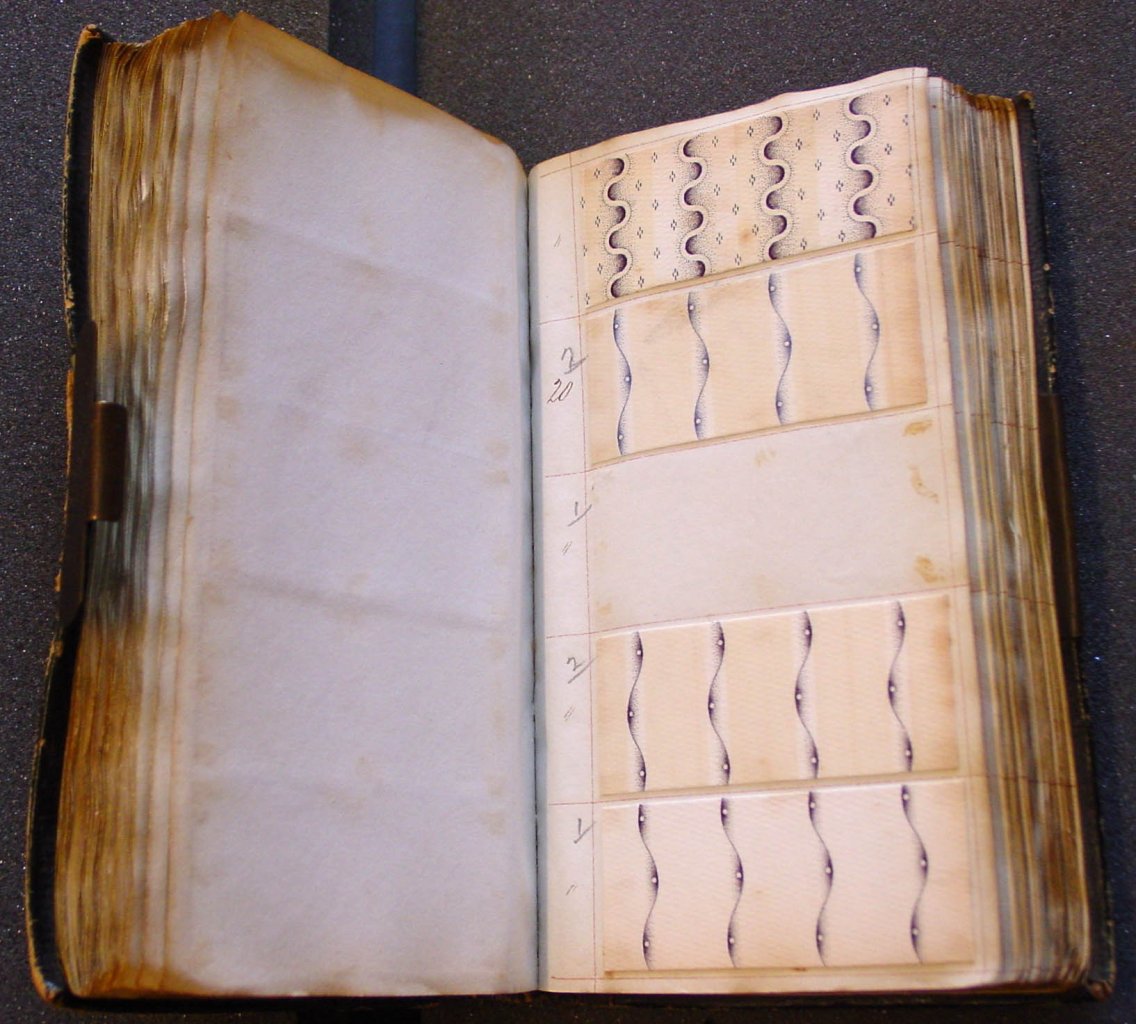 G.P. & J. Baker Archives
The textile firm, G.P. & J. Baker, established in 1884, holds one of the most important archives of printed textiles in the country. The archive contains not only the company's own production, but that of predecessor firms of the London region, a few going back to the mid-eighteenth century. As guest archivist, I am cataloguing this material so that historical information can be made available for research. The commercial nature of the company's use of the archives prohibits full open access.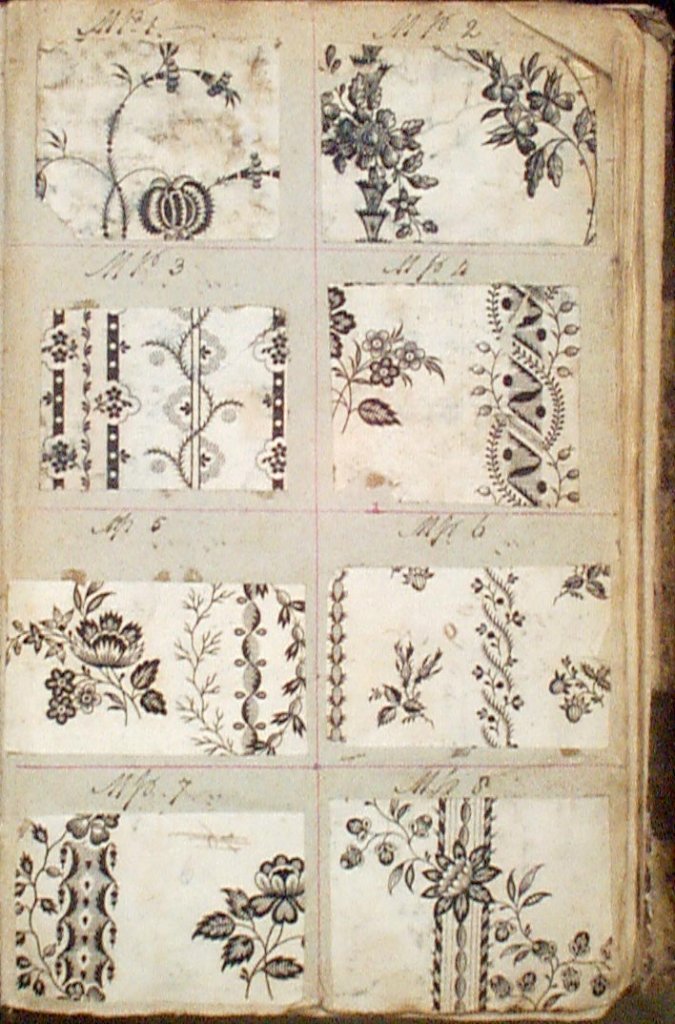 Swaisland Bicentenary Project
Completed in 2012, this research was allied to the 'Fabric of Our Town' project that marked two hundred years since Charles Swaisland began his calico printing business at Crayford in Kent. This was a Heritage Lottery funded project led by the Crayford Manor House Historical Society. It celebrated the enormous contribution and worldwide influence of the industries based around the River Cray.

My contribution was a set of 36 archive images with extensive commentary based on original research. These illustrated texts act as a history of Swaislands during the founder's lifetime (up to 1865), providing new information about the firm's early origins, its designers and its significance for Victorian design, including technical contributions to specialist textile printing. This is available online at: https://www.crayfordhistory.org.uk/category/projects/the-fabric-of-our-town/history-of-swaislands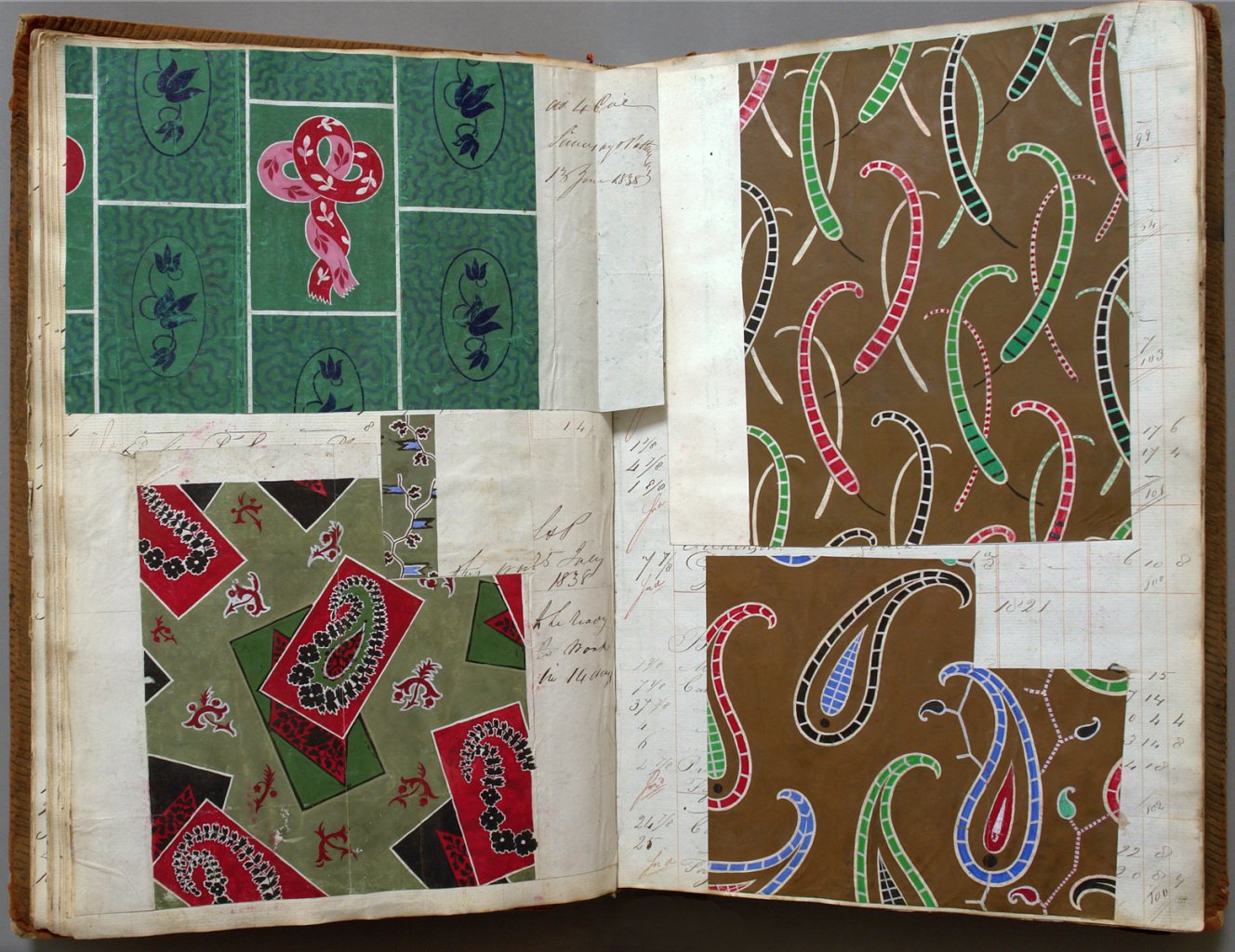 The Polynesian Print: Origins of the Pareu
Little is known of the origin of the printed cloth used for the wrap-around garment of the Polynesian Islands, the pareu, even though the readily-identified printed patterns have become signature motifs for the region. Dale Hope, author of "The Aloha Shirt" initially posed the question whether these patterns may have come from Manchester, and this was the start of a long research journey gathering images, texts and artefacts. While Lancashire prints were traded in the South Seas from early Victorian whaling days, it appears likely that the Polynesian print was not evolved until around 1870. The large-scale white patterns on single-colour grounds may have come about due to technical factors involved in lead-plate printing. But the reception of these patterns depended on Polynesian culture as much as global traders. Research tracing the complex interplay of design, merchanting, and culture in late-nineteenth and early twentieth century Polynesia is expected to be published in a multi-authored volume in 2020.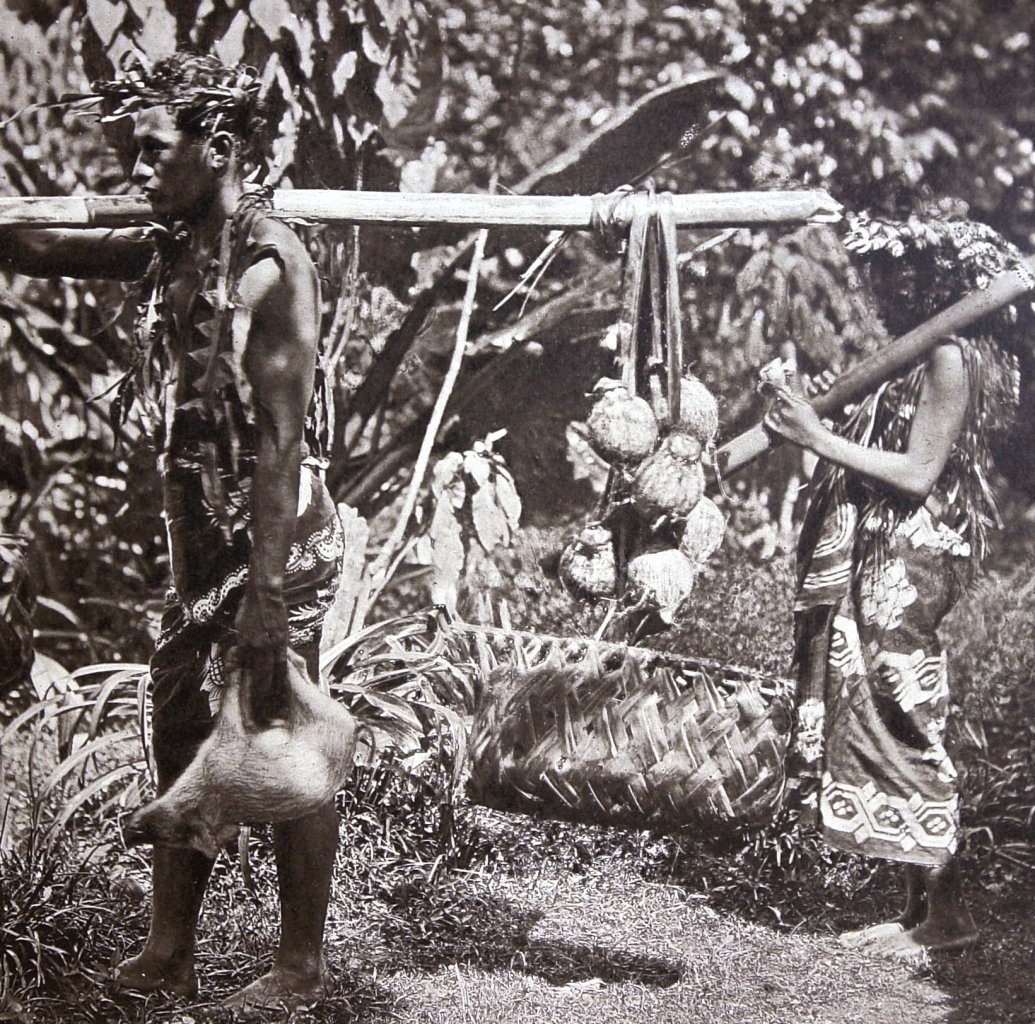 The Rediscovery of Shadow Tissues
This project, supported by the Leverhulme Trust, was completed in 2013 with the publication of: The Beauty of Experiment: Shadow Tissues at Turnbull & Stockdale by Philip A. Sykas, and The Rediscovery of Shadow Tissues by Patricia Belford.

In the period between the two world wars, a type of warp-printed furnishing fabric known as 'shadow tissue' enjoyed great popularity. The Lancashire firm, Turnbull & Stockdale, was an eminent producer. Its willingness to experiment with mechanised production, new design styles, fancy yarns and weave constructions allowed Turnbull to develop the fabric further than others. However, the fabric was not revived after the war, and the specialist knowledge entailed in its production was lost. From archival material, Sykas set out to regain an understanding of shadow tissues, while in parallel, Belford undertook to put this to practice, and to make fabrics suited for today's marketplace. The project demonstrated how historical and practical knowledge can support each other. And it showed that historical textiles are not simply things of beauty that provide inspiration, but repositories of craft knowledge that can put us in touch with the makers of the past.
The book is available to purchase online: https://buyonline.mmu.ac.uk/product-catalogue/publications/arts-and-humanities/the-beauty-of-experiment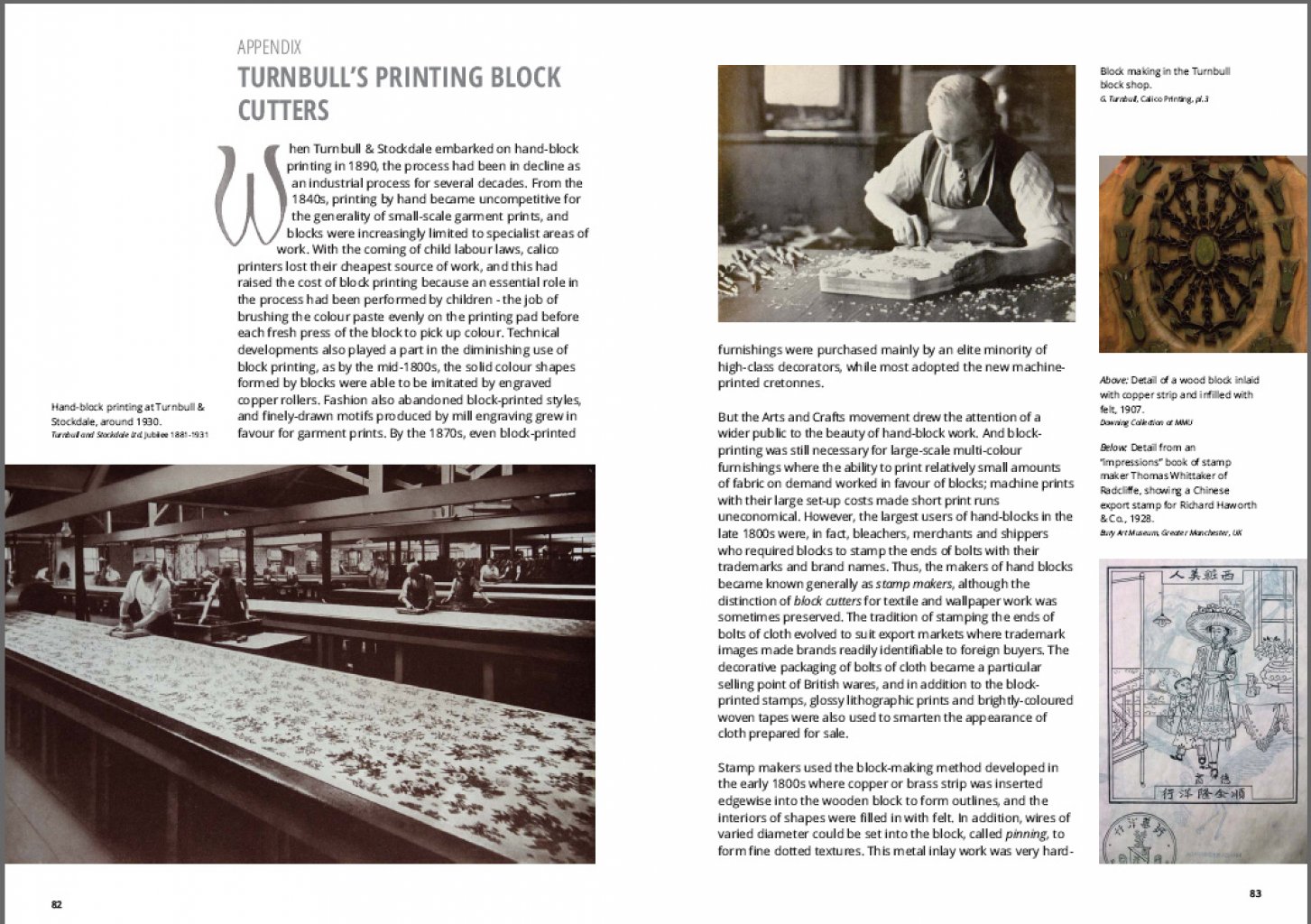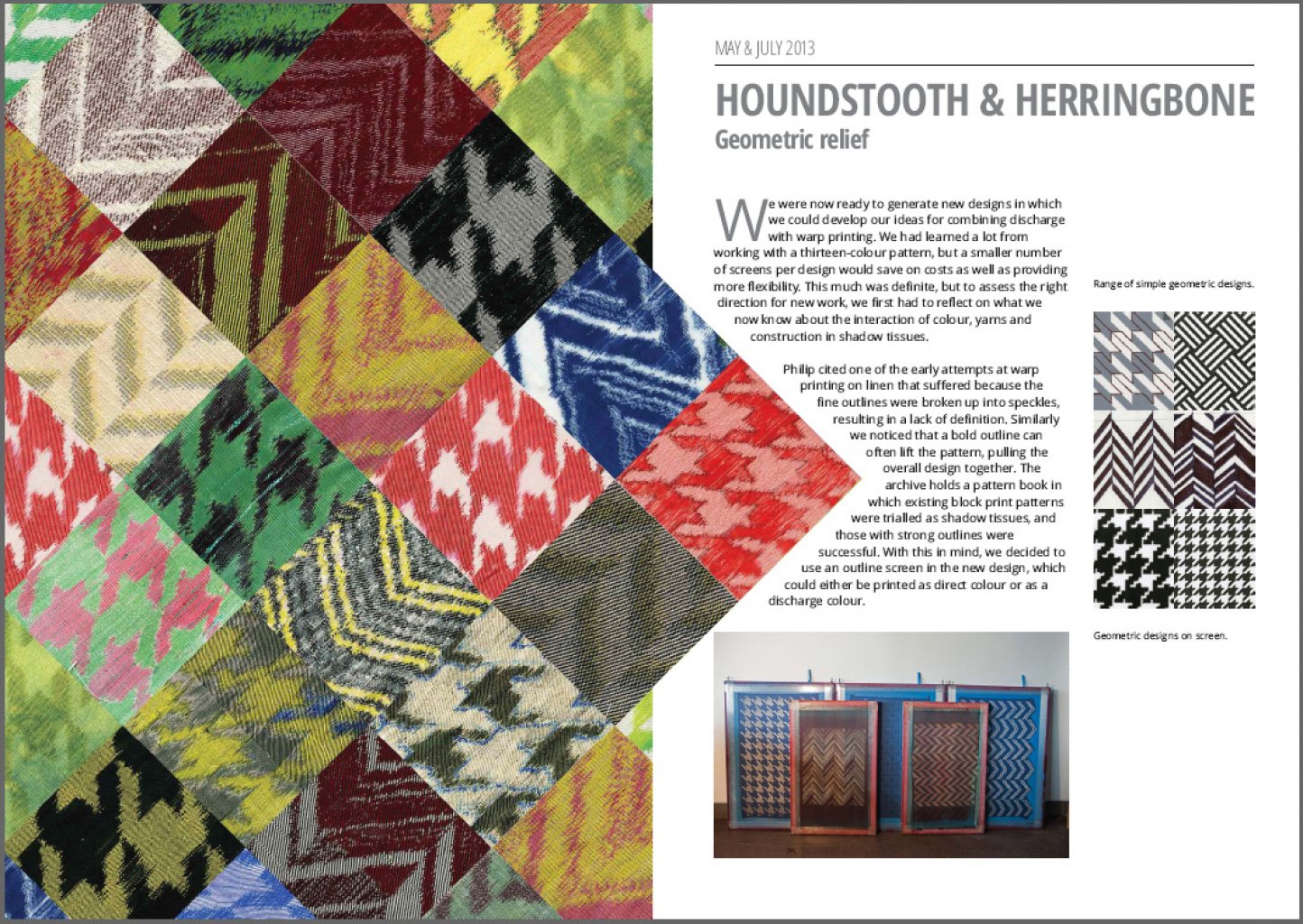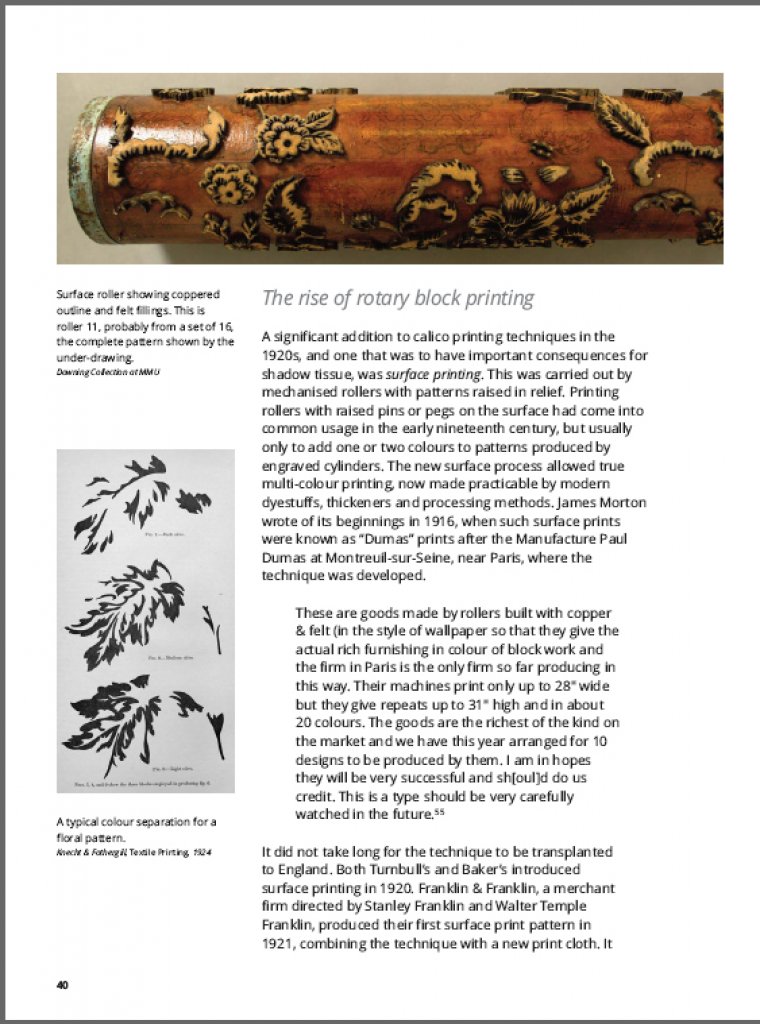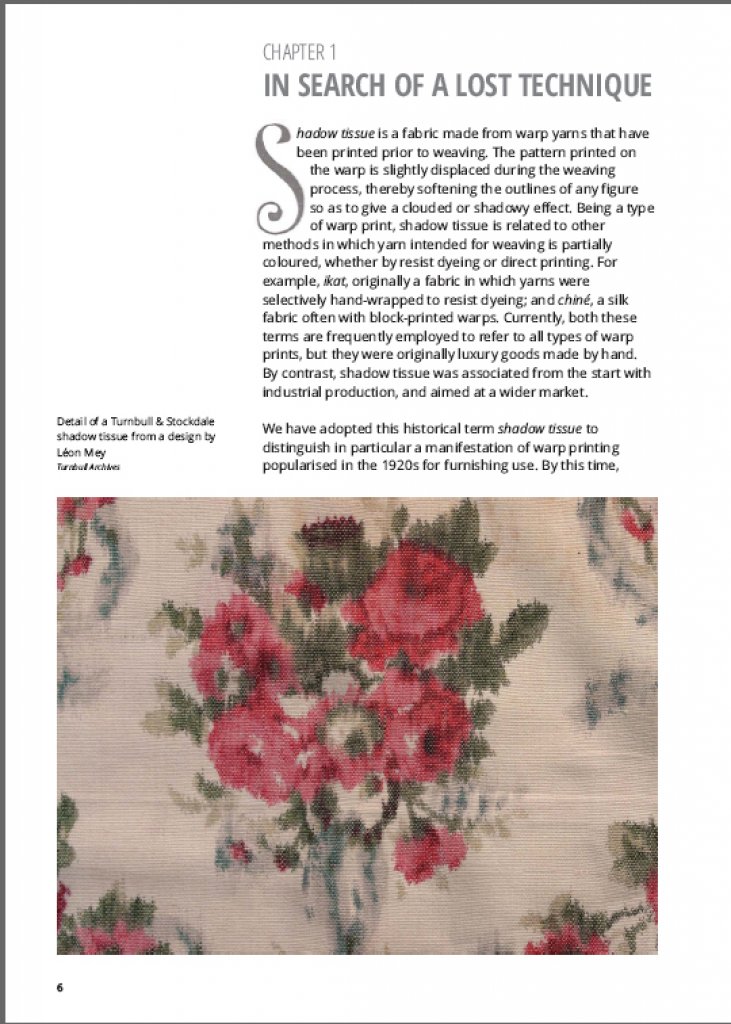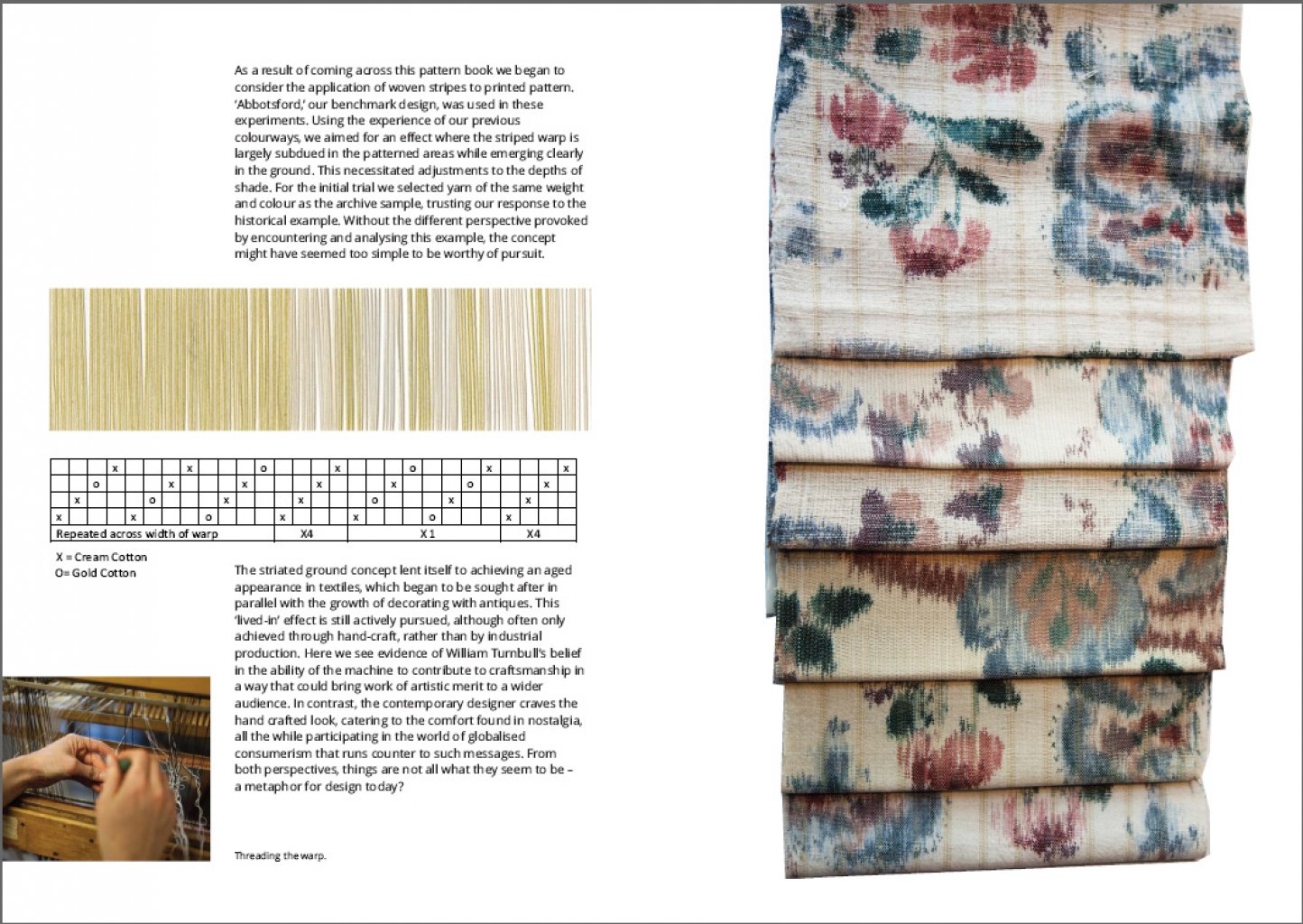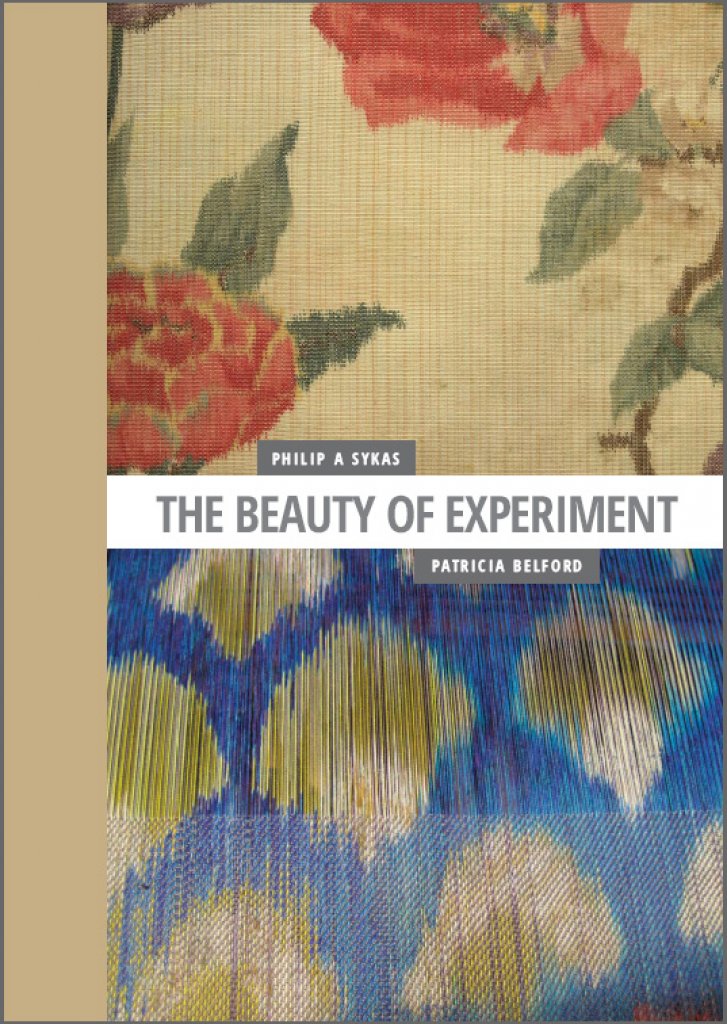 The Wardle Pattern Books Revealed
Completed in 2009 by the inauguration of an on-line database with interpretive essays, this research project was carried out at the Whitworth Art Gallery under the MLA Designation Challenge Fund 2006-08. To open up 'Hidden Histories', the grant enabled conservation, research and interpretation of the Thomas Wardle pattern books. My input included detailed page-by-page cataloguing, book summaries, pattern maps of the development of Morris & Co designs, and interpretative essays on subjects including: printing fabrics, roller printing, and the use of historical textiles as design sources.
Software and databasing changes at the Whitworth mean that this work is no longer accessible on the gallery's website. An introductory essay can be found online: https://issuu.com/whitworthartgallery/docs/wardle_pattern_books_at_the_whitworth Also, one on the various Wardle companies: https://issuu.com/whitworthartgallery/docs/wardle_family_companies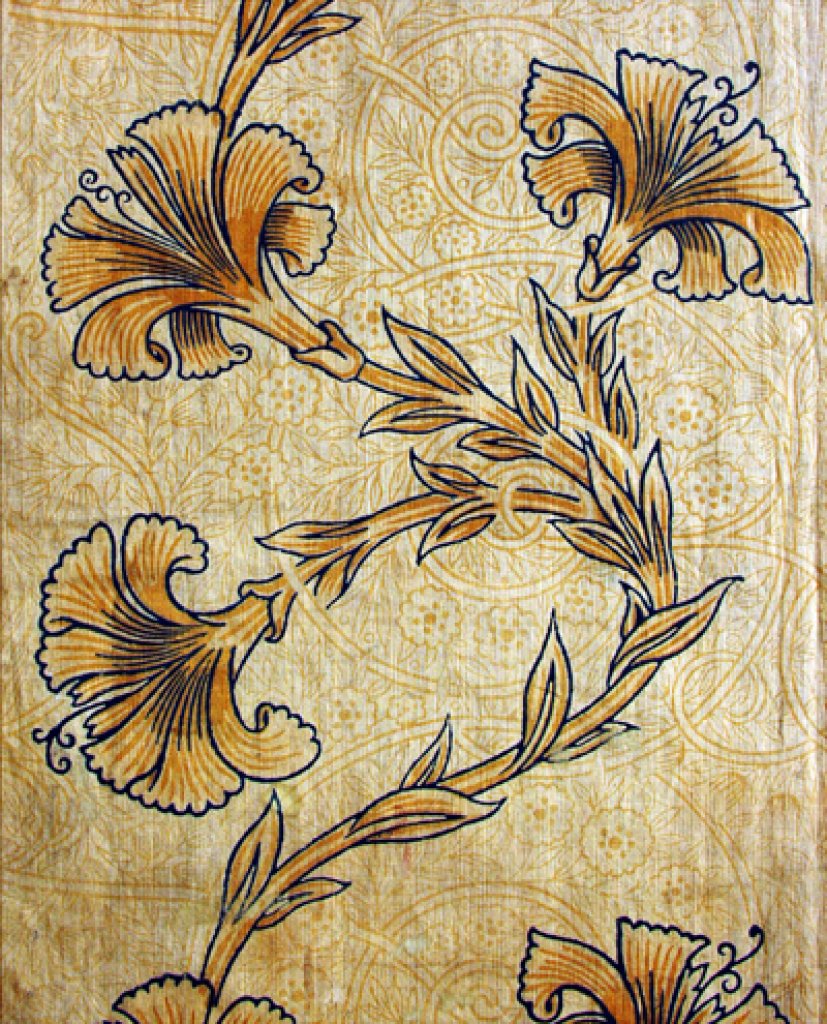 Thomas Hoyle and Sons: Quality Prints for the Masses
This project seeks to tell the story of this iconic Manchester firm, and to assess its technical innovations and design contributions. The prints of Thomas Hoyle and Sons achieved brand name status in mid-nineteenth century Britain, and the firm's works at Mayfield (just south of present-day Piccadilly Station) was a 'must' on the route of Victorian visitors to Manchester. They went there to experience the spectacle of a mile of calico being printed in an hour- a symbol of industrial achievement through technology. Hoyle's purples became the standard day wear of middle-class Victorian women, and are preserved today in numerous antique pathwork quilts. This research aims to understand why this company achieved greatness through a modest product designed not to stand out.
The project began with the independent scholar, John Beckett, who has since published the historical background of the company in the Transactions of the Lancashire and Cheshire Antiquarian Society, 108, 2012, pp. 160-80.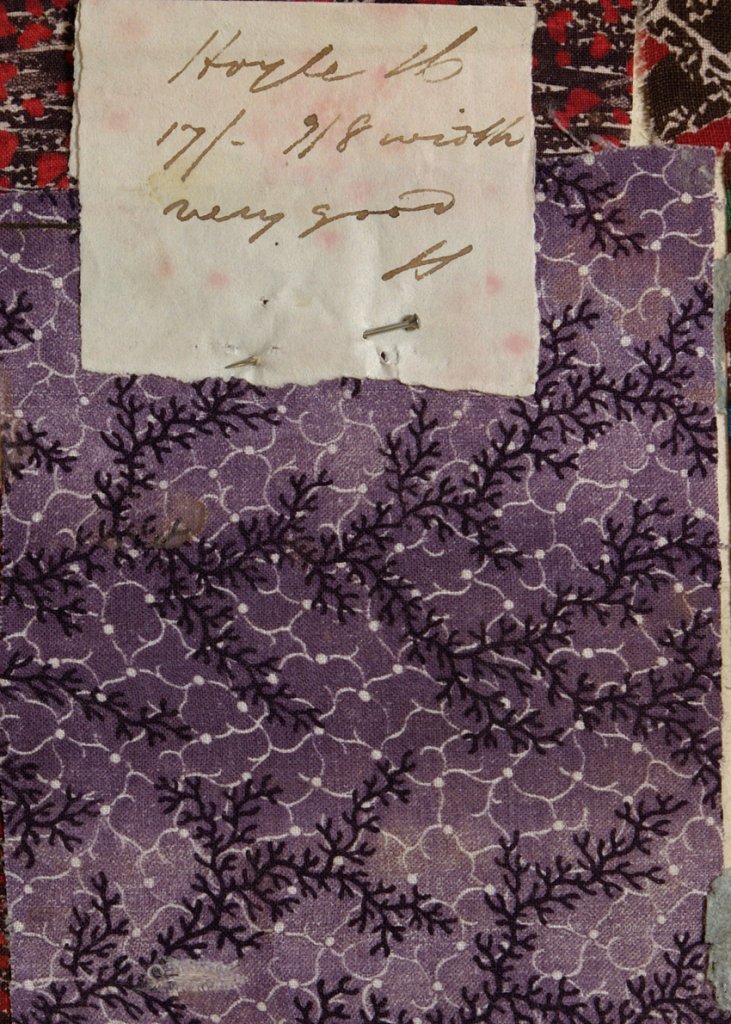 Research
Books
Sykas, PA., 2013. 'The Beauty of Experiment: Shadow Tissues at Turnbull & Stockdale', Turnbull & Stockdale, Isle of Man.
Sykas, PA., 2005. 'The secret life of textiles: six pattern book archives in North West England', Bolton Museums, Art Gallery and Aquarium, Bolton.
Book Chapters
Sykas, P., 2021. 'Folding Pattern Cards: Marketing Lancashire Fustians in the 1780s'. In Gray, T. (eds.) The Exeter Cloth Dispatch Book 1763-1765, Boydell and Brewer.
Sykas, P., 2020. 'Holker, technical innovation and the hot cylinder press'. In John Holker's livre d'échantillons (working title).
Sykas, PA., 2020. 'Entente cordiale: Anglo-French exchange among calico printers'. In Oberkampf et la toile imprimée XVIIIe-XIXe siècles: Production, création, consommation, pp. 70-78, Musée de la Toile de Jouy, Jouy-en-Josas, France.
Sykas, P., 2019. 'The Polynesian print'. In The Tahitian Pareu: Spirit of the Islands, Prospect Park Books (unconfirmed).
Sykas, PA., 2017. 'Textiles'. In Baxter, DA., Vincent, S. (eds.) A Cultural History of Dress and Fashion in the Age of Empire, pp. 9-34, Bloomsbury Academic.
Sykas, PA., 2013. 'Investigative methodologies: understanding the fabric of fashion'. In Rocamora, A., Entwistle, J., Thomas, H., Root, R., Black, S., De La Haye, A. (eds.) The Handbook of Fashion Studies, 625, Bloomsbury Academic, London.
Sykas, PA., 2012. 'Re-Threading: Notes towards a History of Sewing Thread in Britain'. In Textiles: Critical and Primary Sources, Volume 1: History/Curation, pp. 96-118, Berg, London, England.
Sykas, PA., 2011. 'Caring or Wearing'. In Brooks, MM., Eastop, D. (eds.) Changing Views of Textile Conservation, pp. 311-318, Getty Publications.
Sykas, P., 2010. 'Refashioning Indian chintz in the European manner'. In Cloth That Changed the Word: India's Painted and Printed Cottons, Royal Ontario Museum.
Sykas, PA., 2007. 'Abundant images and scant text: Reading textile pattern books'. In Hayward, M. (eds.) Textiles and Text: Re-establishing the Links Between Archival and Object-based Research, pp. 23-28, Archetype.
Sykas, PA., 2006. 'Hot press printing of worsted cloth: A precursor of roller printing'. In Corcy, M-S. (eds.) Les archives de l'invention écrits, objets et images de l'activité inventive : actes du colloque international organisé au Conservatoire national des arts et métiers et au Centre historique des Archives nationales, les 26 et 27 mai 2003, pp. 101-112, CNRS/Universite de Toulouse-Le Mirail.
Sykas, PA., 2003. 'Corduroy: panning for gold; and, Life-saving fabrics'. In De la Haye, A., Dickson, E. (eds.) Textile Tales, 4.
Sykas, PA., 2001. 'Pattern book research in Manchester'. In Calvera, A., Mallol, M. (eds.) Design history seen from abroad: History and histories of design, University of Barcelona.
Journal Articles
Sykas, PA., 2019. 'Fabric-covered cars: motor engineering and fashion', Aspects of Motoring History, 15, pp. 3-15.
Sykas, P., 2019. 'Design', Textile History, 50 (1), pp. 73-81.
Sykas, PA., 2015. 'Wearable Prints, 1760-1860: History, Materials, and Mechanics', COSTUME-THE JOURNAL OF THE COSTUME SOCIETY, 49 (2), pp. 246-248.
Sykas, PA., 2010. 'THE MANCHESTER INDIAN: THOMAS WARDLE AND INDIA', TEXTILE HISTORY, 41 (2), pp. 247-249.
Sykas, PA., 2009. 'Fustians in englishmen's dress: From cloth to emblem', Costume, 43 (1), pp. 1-18.
Sykas, PA., 2004. 'Morris Martin, a paper stainer of Fulham active in the 1820s', Wallpaper History Review, pp. 94-95.
Sykas, PA., 2001. 'A medieval textile forgery', Textile History, 32 (1), pp. 119-121.
Sykas, PA., 2001. 'The north west pattern book survey', Textile History, 32 (2), pp. 156-174.
Sykas, P., 1999. 'Calico Catalogues: Nineteenth-Century Printed Dress Fabrics from Pattern Books', Costume: The Journal of the Costume Society, 33 (1), pp. 57-67.
Sykas, PA., 1998. 'The public require spots: Modernism and the nineteenth century calico designer', Journal of the Textile Institute, 89 (3), pp. 3-15.
Non-Peer Reviewed Articles
Sykas, PA., 2019. 'Nenadic and Tuckett, Colouring the Nation: The Turkey Red Printed Cotton Industry in Scotland c. 1840–1940', The Scottish Historical Review, 98 (1), pp. 152-153.
Sykas, PA., 2018. 'Karen Finch, OBE 1921–2018', Textile History, 49 (2), pp. 224-227.
Conference Papers
Sykas, P., 2018. 'Design: Reflections and Directions', Pasold Research Fund Conference 2018: Fifty years of Textile History: Cloth, Dress, Fashion, Museum of London, UK, 16/11/2018 - 16/11/2018.
Sykas, P., 2018. 'Travels in the archive: From conventions of production to cultural meaning', Facing the objects: Methods for object-based textile research, Nordiska Museet, Stockholm, 25/10/2018 - 25/10/2018.
Sykas, PA., 2015. 'Entente cordiale: Anglo-French exchange among calico printers', Oberkampf and printed cotton, 18th to 19th centuries Production, design and consumption, Jouy-en-Josas, France, 8/10/2015 - 10/10/2015, in Proceedings of the international symposium Oberkampf and printed cotton, 18th to 19th centuries.
Sykas, PA., 2010. 'Industrial Manchester's confrontation with copying', Power of Copying 2010: International Contemporary Design Selected from Art Academies, Xuzhou Museum of Art, China, 14/5/2010 - 14/7/2010, pp. 117-121.
Office Location
Room R1.01
Righton Building
Manchester Fashion Institute
Manchester Metropolitan University
Cavendish Street
Manchester M15 6BG