Sarah Easom
Senior Lecturer (BA Fashion)
Academic and professional qualifications
Sarah graduated from Manchester Metropolitan University in 2004 with a first class honours degree in Fashion Design. At Graduate Fashion Week she was a Gala prize winner of L'Oreal Paris taking the best use of colour award, 2004. She was also a finalist for both the Zandra Rhodes Catwalk Textiles Award, 2004, and the Emreco International Textile Award, 2004. Her early success was then followed by postgraduate study at the Royal College of Art (2005-2007), graduating with MA in Fashion Womenswear in 2007. During this period Sarah received a scholarship and was finalist in several awards including United Arrows, 2007 and IFF perfume, 2007, Missoni 2007, shortlisted for Tod and Duncan Award for Excellence, 2007 and Joint Winner of Laura Ashley Foundation, 2006. In 2008, Sarah was selected as a Fashion Fringe Finalist and sponsored to produce a ten-look collection for London Fashion Week. Part of this included mentoring from Judges Donatella Versace, Roland Mouret and Colin McDowell. Sarah's industry experience includes working in the studios of Zandra Rhodes and Jessica Ogden.
Sarah started her teaching career in 2008. Her career as Senior lecturer in Fashion Design at MMU began in 2012, with a special interest in engineered print for fashion. Sarah's previous Associate Lecturer positions include London College of Fashion, Central St Martin's and Visiting Tutor at Victoria & Albert Museum. Alongside teaching Sarah has worked freelance in varied Art and Design fields, including working for artist and designer Julie Verhoeven, 2009-2018. This freelance work has encompassed production of objects and print designs for film and art exhibition such as the ICA, Frieze and Studio Voltaire.
Press: Sunday Times Style magazine, The Evening Standard, The Independent on Sunday, Flair magazine Austria, Dazed Digital, Ten magazine, WGSN, Vogue, Nylon, Instyle magazine, Ponystep.com and many more.
Undergraduate Teaching:
Sarah is currently second year manager on the BA (Hons) Fashion programme. She is a multi-disciplinary designer who has worked across tailoring, woven, drape, flat and stand pattern cutting. Her work is characterised by a strong sense of colour and analysis of fashion that she applies through her teaching to strengthen the student experience and learning. She also draws on the importance of textiles to help inspire students, supporting them to develop their ideas through a variety of techniques including: computer programmes, hand drawing, screen-printing and embroidery. Her knowledge of design, production, samples, layplans and garment construction is has been effective in her ability to support student progress.
Sarah's enthusiasm encourages students to develop a unique voice and design identity bringing varied approaches to design, cut, hand drawing skills, placement prints and especially colour combinations to the experimental palette. The excellent facilities at the School provide the means for her to help students create interesting design ideas. Sarah helps inspire students to produce their own fabrics in a variety of mediums using diverse skills such as digital knowledge, screen print and fabric manipulation in the constant search for unique formulae. Sarah's commercial understanding coupled with knowledge of other Art and Design disciplines underpin student workshops
Exhibitions
2009-2018: Julie Verhoeven: Design and Production Assistant on varied projects.
2010-2012: At The Foundling Museum Sarah worked on two exhibitions "Threads of Feeling" curated by fashion historian John Styles and "Back to Front Weekend" by artist Yinka Shonibare and both projects brought about the realisation and production of historical garments collaborating with Brixton Printworks, VVrouleaux and John Lewis. Other Freelance work includes the production of products for Helena Gavashon for Premier Vision, a series of drape ideas for Roksanda Illinic and fashion adviser to Antonia Graham of the shop Graham and Green
Images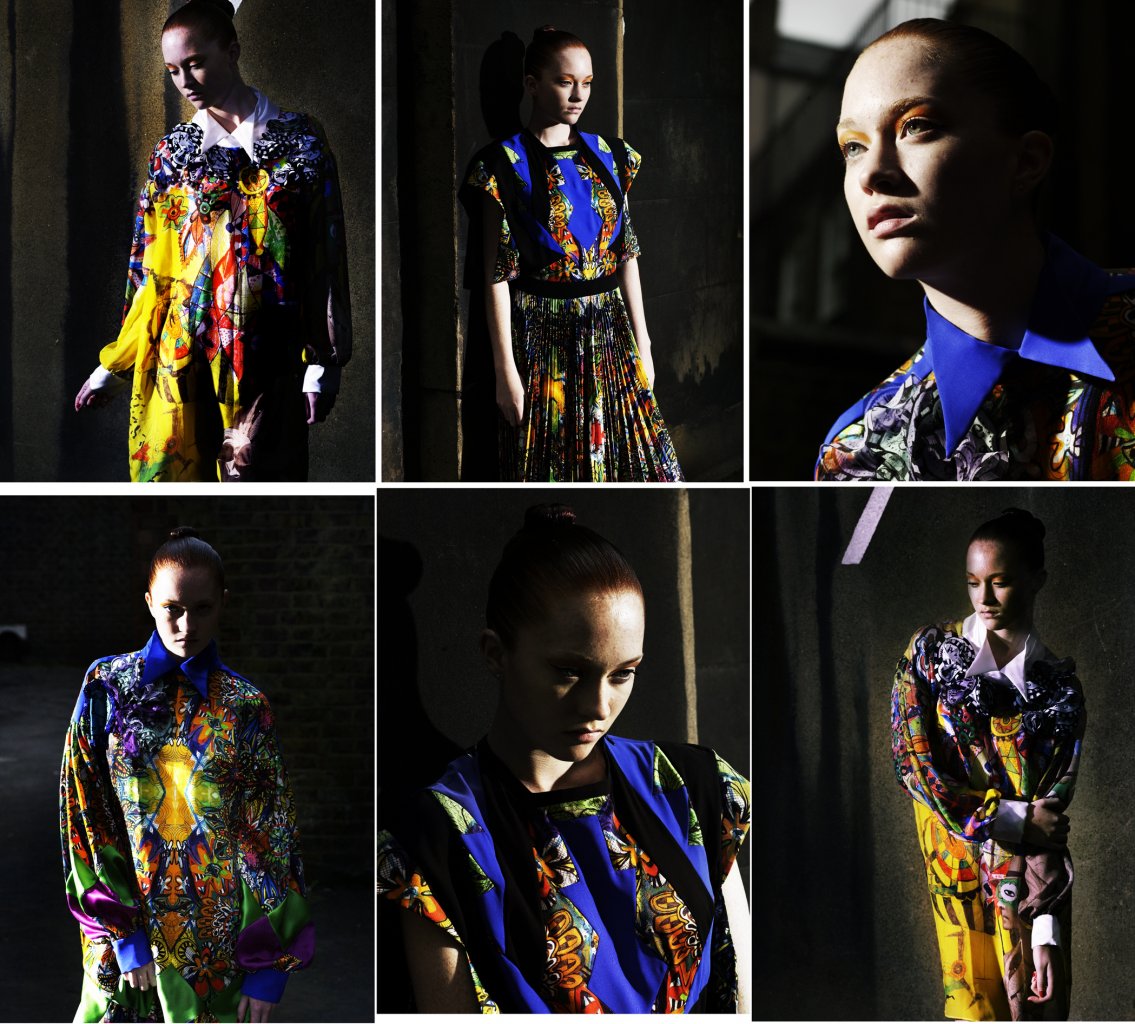 Images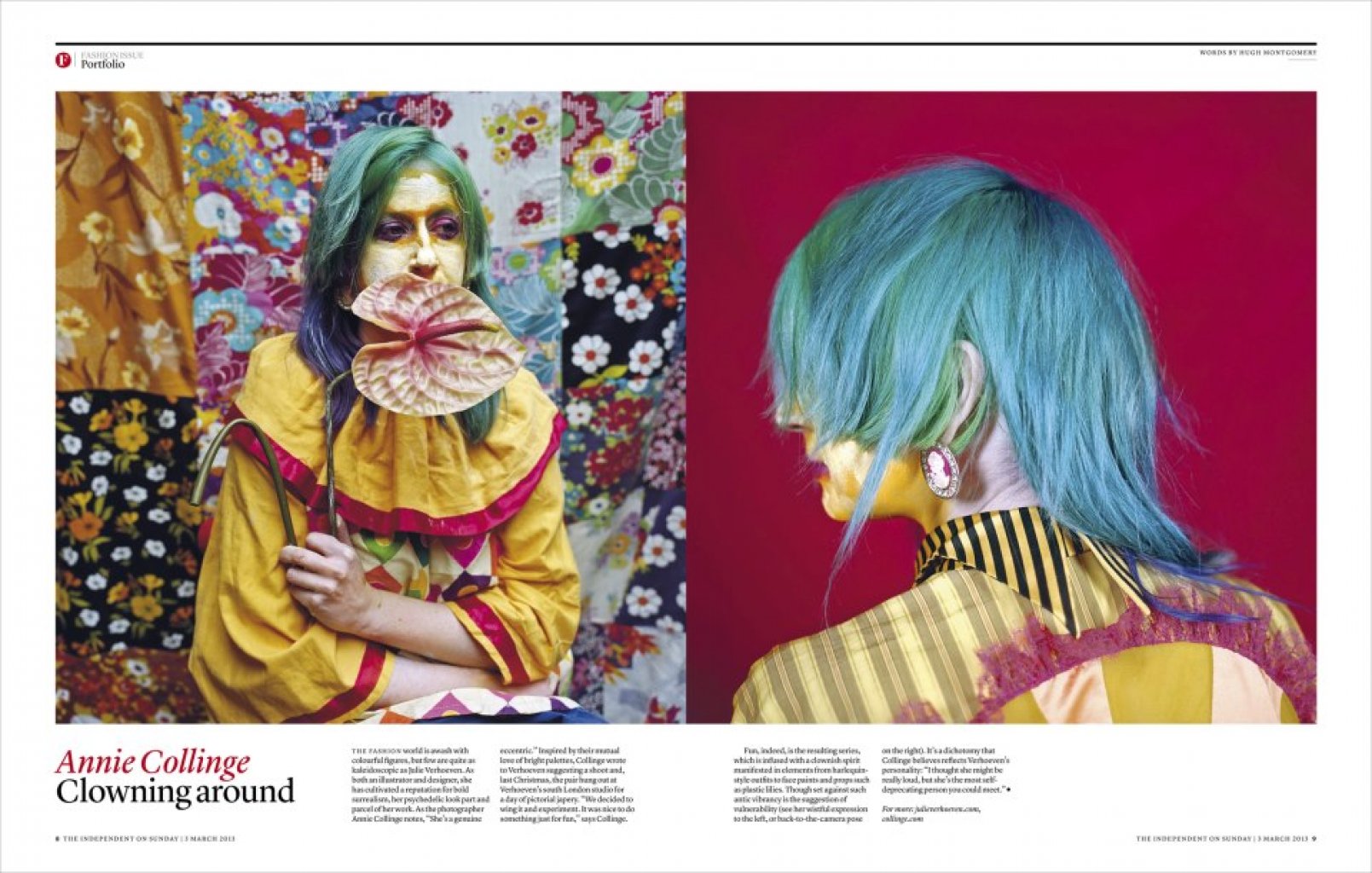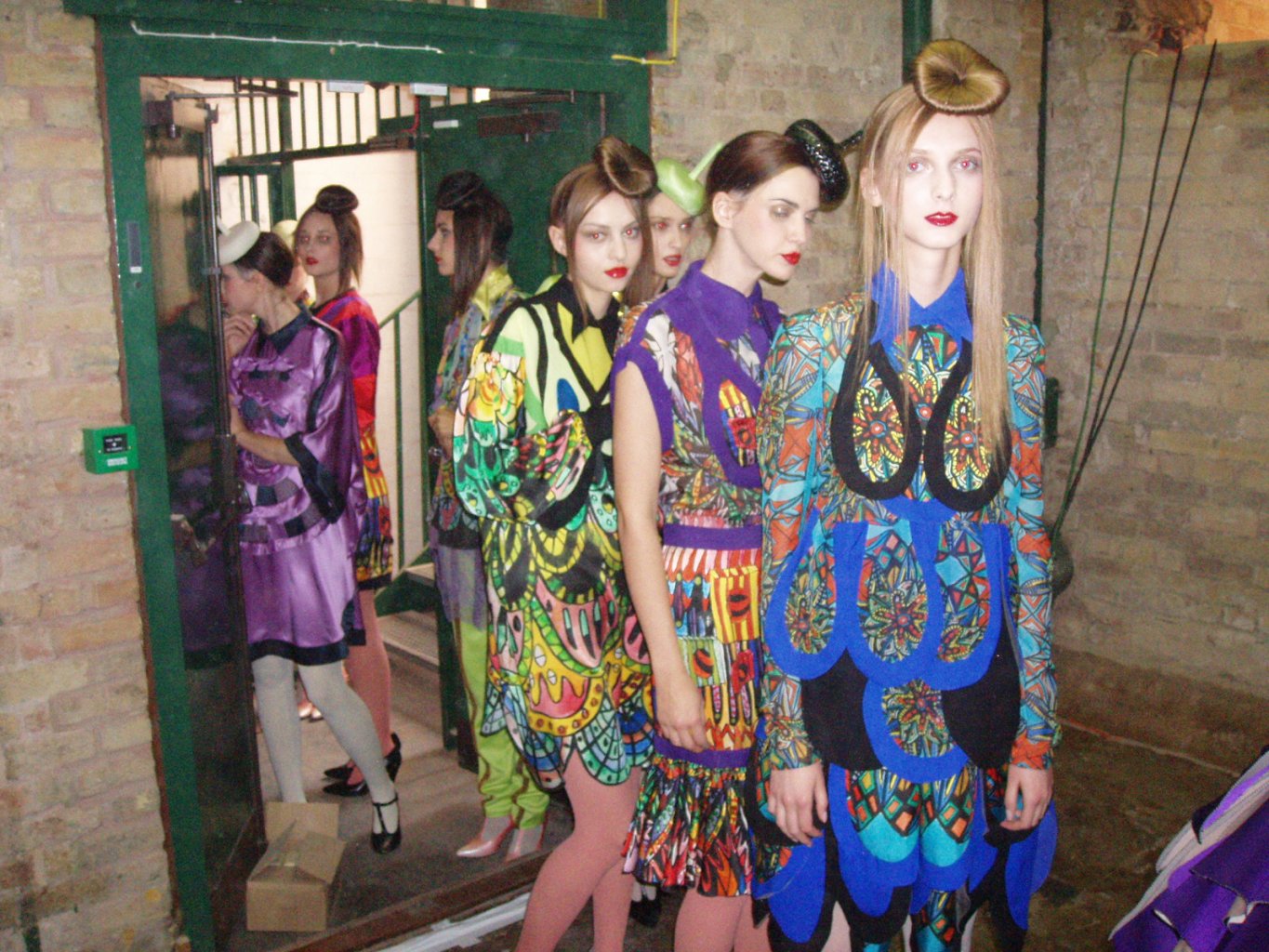 Research
Research Interests
Her current work celebrates the energy of colour and it's expressive potential through design. By creating a fusion of digital and hand painted silkscreen print, Sarah's work forms optical illusions that are brought about through layering, pattern cutting, shapes, colour and print. Her personal design ethos, " its all about the play between print, colour and shape to create an illusion within the clothes. The simple and the complex go hand in hand within my design work. A curiosity for 'the new' and the 'timeless'." Sarah's recent projects investigate the importance of drawing and presentation in the communication of ideas, experimentation, identity and cultural values.
Membership of professional Associations •
Fellow of the Higher Education Autority (FHEA)
Sarah's research interests concern the nature of creativity and curiosity in 3D cut, line and construction. Recent work has been focused on exploring fashion narratives, cultural memory and visible stories through construction ideas using 3D models and structures. She is interested in the messages artworks and objects hold and how these can be translated into garments that communicate cultural memory. Her aim is to create a dialogue that questions the nature of craft and taste using innovative methods and materials. This work utilises traditional craft techniques and combines them with contemporary methods from fashion, textiles and installation art to fetishize everyday objects and examine their value. Handwork alongside digital techniques forms an ongoing conversation between methods that is central to how the work is created.
Exhibitions
Easom, S., 2014. Whiskers Between My Legs, Institute of Contemporary Arts, London, 9/12/2014.
Artefacts
Easom, S., 2015. 'Baggism', Kensington, London.
Easom, S., 2015. 'The Art of The Joy of Sex', London.
Easom, S., 2014. '8 Maids-a-Milking', Kensington, London.