NHS Scrubs - Responding to the national shortage of PPE during the Covid-19 Pandemic
Producing digital graded patterns and technical production packs
This research aimed to provide coronavirus support for UK garment manufactures due to the urgent need for medical scrubs and gowns during the first stage of the global pandemic.
The academic and technical services team at Manchester Fashion Institute responded to the request for help from their local NHS teams in the North West of England. This work was completed virtually in a 12 week timeframe with all stakeholders as a direct result of the Covid-19 restrictions.
The team produced digital graded patterns and technical production packs so that any suitable UK – based manufacturers could step forward to assist in the manufacture of these types of PPE products. The team deconstructed samples of existing garments, simplifying the design to allow the garments to be produced at scale quickly in the UK and made their production pack freely available. The open-sourced garment designs that were approved by the NHS were able to play a key role in addressing shortages across the UK PPE supply chain at the height of the pandemic.
Manchester Fashion Institute also secured the manufacturing support of HMP Prison Industries to produce initial bulk quantities of the PPE as a number of UK garment manufacturers had already closed their manufacturing sites and put their staff on furlough due to lock down restrictions in the UK at that time.
This project illustrates an important example of how universities can use their technical and scientific expertise to support frontline NHS workers by finding innovative garment solutions to the challenges posed by the Coronavirus pandemic.
Project Lead
Project Researchers
Technical Services – Manchester Fashion Institute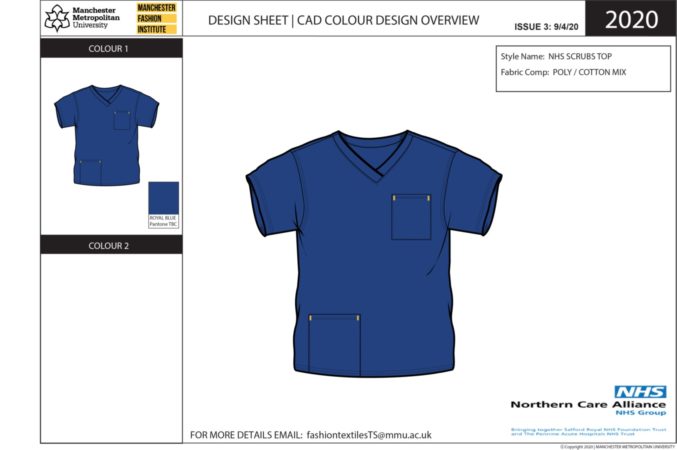 Other Research Projects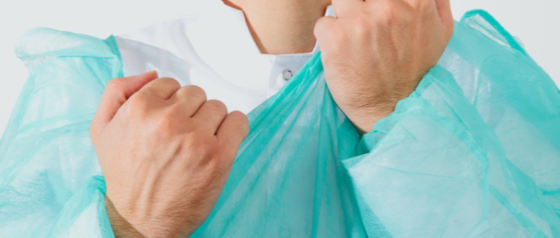 NHS Fit for Purpose: A regional model for co-designing, producing, and evaluating effective and affective PPE
Utilising CLO3D digital design, 3D Avatar technology and QR Codes
Project details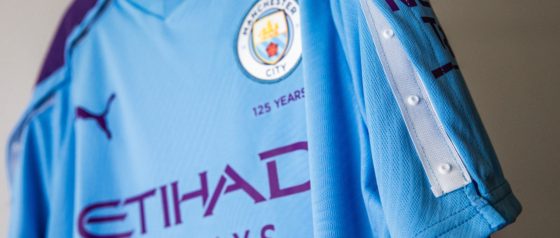 Re-designing last seasons Manchester City Football Shirts into hospital gowns for Manchester Children's Hospital
Prototyping, Manufacturing Technical Specifications
Project details