Whole-body scanning can change men's body image
08 January 2019
Study recommends more support when scanning used in retail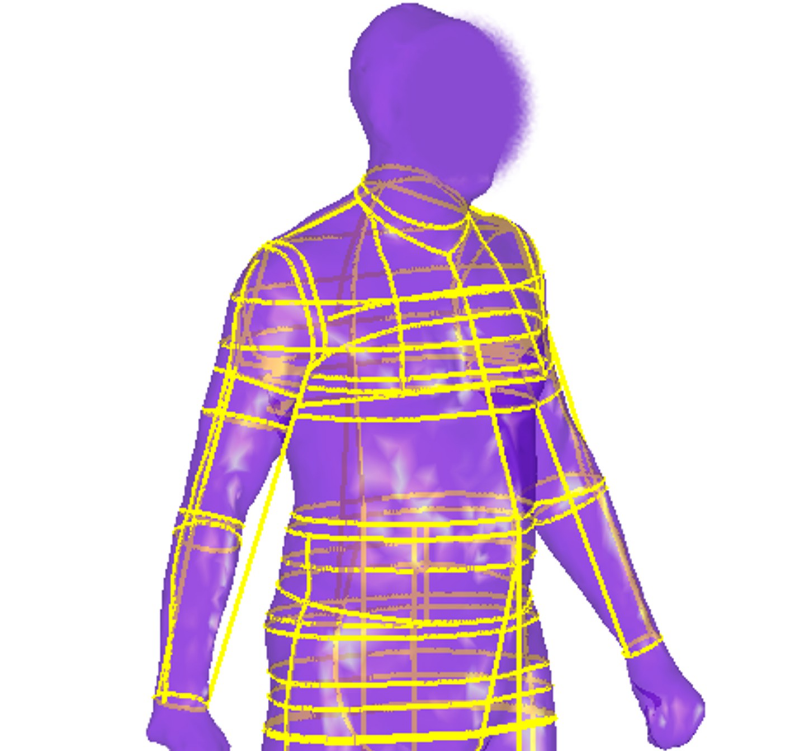 Whole-body scanning can change men's body image, and while it may help them adopt a more healthy lifestyle, care should be taken about how the technology is used in public, according to a new study.
Researchers at Manchester Metropolitan University and the University of Manchester reveal that many men were shocked and disappointed with their appearance after seeing a whole body scanned image of themselves.
The study, published in Psychology and Health, recorded interviews with men before and after looking at their scans, which create a 3D silhouette of the body.
Increased body concerns
Dr Sarah Grogan, lead researcher and Professor of Psychology at Manchester Metropolitan University, said: "Body scanning has been used by those in fashion and clothing design for many years and is a very valuable tool in the industry for things, such as made to measure clothing and size guidance, but it has recently entered the mainstream and become widely accessible to the general public. Some UK supermarkets now offer whole-body scanning facilities for clothes fitting, so it's important to see what impact this has on men's body image.
"All men said they were generally happy with how they looked before the scanning took place, but after the scan men reported looking shorter, fatter, thinner, and less symmetrical than they had hoped. These increased body concerns highlight potential dangers and suggest that if whole-body scanning is used in supermarkets and other public places, it needs to be administered with careful supervision."
Pre-scan, all men expressed their ideal body shape as slender, tall, and relatively muscular ­– all characteristics that reflect societal ideals for men's bodies.
Participant David said: "The more muscly well-built tall men are generally seen as more attractive."
However, all men were generally "happy" with their body.
Post-scan, comments included, "I look like a sausage", "I feel like I look shorter" and another complained that his "left shoulder slopes down a bit".
Most of the men who participated in the study reported that seeing their scan was the motivation they needed to start a healthy lifestyle, and that the scan was "a very good wakeup call". But all of them men said that others might find the scanner experience challenging.
Dr Grogan said: "Findings suggest that some men may find body scanning helpful in motivating exercise. However, further work is needed to understand how body scanning should be delivered in these kinds of public contexts to avoid potential harm. This is particularly urgent given that men can currently access whole-body scans in clothes retailers with no support at all, which could leave vulnerable men less body-satisfied and ultimately more likely to engage in unhealthy behaviours."
The study was co-authored by Dr Kathryn Brownbridge, Senior Lecturer in Fashion Design at Manchester Fashion Institute, Dr Jenny Cole and Daisy O'Brien from the Department of Psychology, and Simeon Gill and Christopher Armitage from the University of Manchester.