Fashion and textile waste in Greater Manchester to be reduced by new taskforce
15 February 2023
University experts, local authorities, fashion and textile companies will look for solutions to waste problem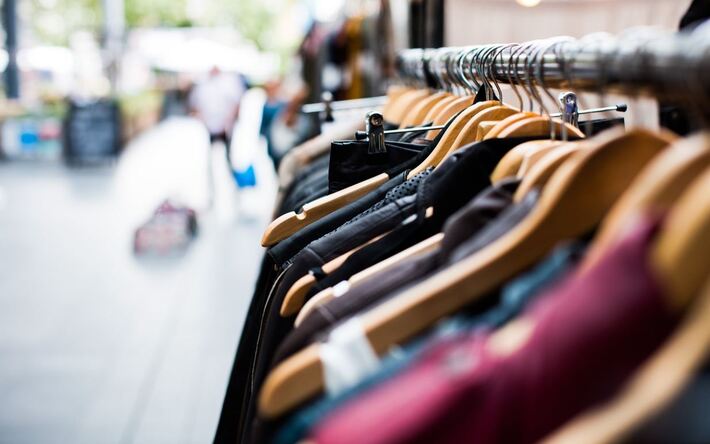 A new taskforce, dedicated to reducing the environmental impacts of fashion and textile waste in the North West, has been formed by Manchester Metropolitan University and Greater Manchester Combined Authority (GMCA).
The fashion and textiles industry has a huge environmental impact, accounting for 10% of overall greenhouse gas emissions worldwide, as well as 20% of industrial wastewater pollution.
In the UK, it is the fourth biggest polluter, with more than 921,000 tonnes of clothes, shoes and other household fabrics ending up in landfill or being incinerated each year.
The new GM Sustainable Textiles and Fashion Group aims to bring together experts, local authorities, regional and national fashion and textile companies to come up with solutions to reduce some of these impacts.
To do this, a range of methods will be explored, including evaluating recycling and sorting practices, developing new business markets for recycled textiles, and investigating where technology and innovation can deliver more environmentally and commercially effective processes.
Barbara Shepherd, Reader in Fashion Business at the Manchester Fashion Institute at Manchester Metropolitan University, said: "Manchester is the historical home of textiles in the UK.
"As a city and a region we have a well connected sector that are passionate, creative and determined to do what is required to deliver achievable realistic recommendations for our region.
"We will challenge and meet the growing needs for improved sustainability within the fashion and textile sector with all stakeholders working collaboratively to ensure our recommendations will deliver for our sector and support the government's sustainability agenda."
The establishment of the stakeholder group forms part of a wider University project, which sees a consortium of universities and regional authorities across six European countries work together to pool existing research, knowledge and current practices.
Thanks to this project, named REDUCES, funded by Interreg Europe, the Greater Manchester team will benefit from shared learning with other regions from across Europe.
Outcomes of the project also support wider sustainability plans in Greater Manchester, and have not only informed, but will help with the delivery of GMCA's Sustainable Consumption and Production Plan, which calls for an increase in waste recycling and further research and pilots to drive innovation to reduce waste as a whole.
Councillor Martyn Cox, GMCA lead for the Environment and Waste and Recycling, said: "The GM Sustainable Textiles and Fashion Group is a fantastic addition to efforts across Greater Manchester to reduce waste.
"The team will support the development of GMCA's ambitious Sustainable Consumption Plan, to create a more sustainable, circular city-region, where waste is reduced and valued as a resource.
"We know that the products and goods we all consume, and the waste produced after their use has a significant impact on our environment, both inside and outside the city region.
"By working together, we have a real opportunity to deliver innovative circular solutions to tackle the region's textile waste problem and help to create positive change."
The first undertaking for the group will be to form an understanding of the scale and nature of the textile waste problem in Greater Manchester and beyond.
To do this the group have been running workshops to scope out a feasibility study that is designed to gather data on where textile waste comes from and ends up.
The study aims to increase understanding of how emerging sorting and reprocessing technologies might help to create valuable materials from nonreusable textiles. This is critical if they are to find and deliver a solution to the textile waste problem in the area.
By plugging critical data gaps and piloting new initiatives, the group hope to make Greater Manchester a leading, regional example of how to develop a sustainable textiles economy, that can be rolled out to other cities and regions nationally and internationally.
This supports the Government's plans to reduce the impacts of textile waste through the introduction of Waste Prevention Programme and Textiles 2030, which aims to reduce the environmental footprint of the sector through science-based targets.
In the next 12-months, the taskforce will start rolling out pilot projects and plan to expand their network across the region.