Student wins PrintCity Excellence Award
05 September 2021
Roya Rasouli won the award for her 3D printed project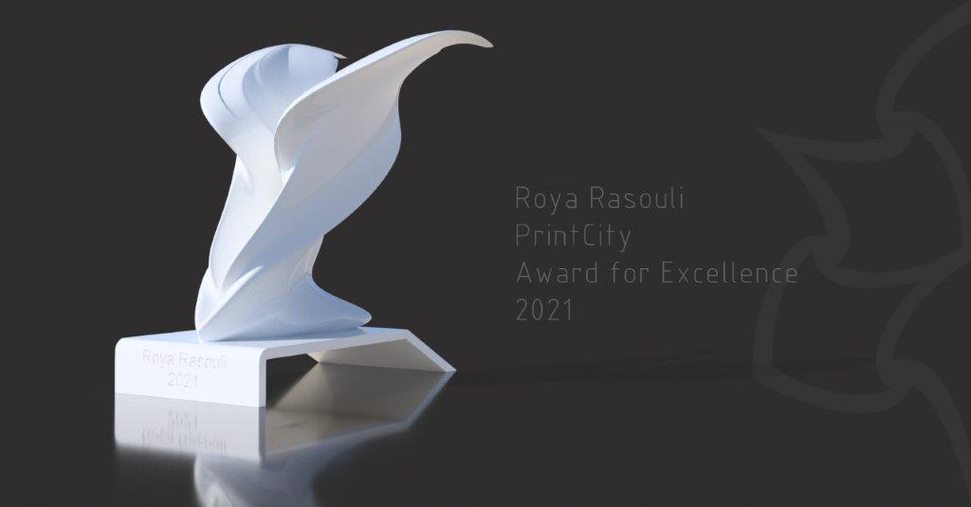 Each year, PrintCity – an innovative hub of 3D additive and digital manufacturing at Manchester Metropolitan University – present a student with the PrintCity Excellence Award, which recognises the development and achievements of individuals accessing our services.
This year, the award was given to second year Fashion Design and Technology student, Roya Rasouli, for her fantastic 3D printed project, exploring 3D printing onto textiles to produce a couture garment using recycled polylactic acid material (PLA) a bioplastic derived from plant-based sources.
The project, titled '3D Sustain-able Future', focused on the future of luxury fashion. Roya investigated the effects of overconsumption on natural resources by producing garments at different market levels. She led her design towards recycled and sustainable materials, which didn't use as many resources and as much energy as current fashion production practices.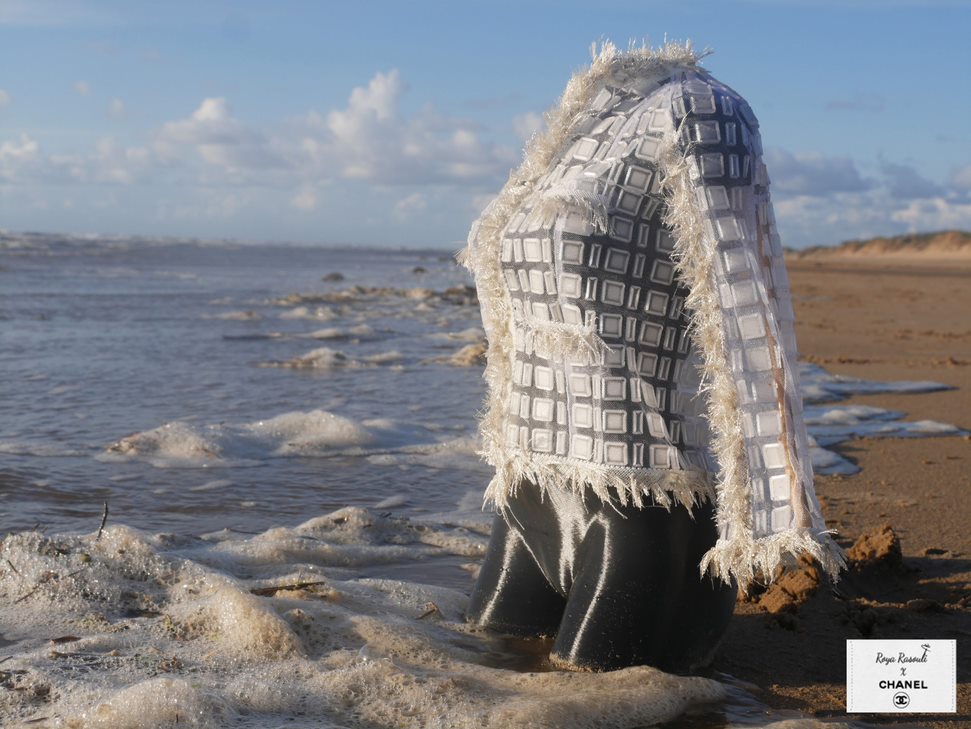 Her collection explored the different ways to produce couture, by using recycled post-industrial PLA waste materials that would otherwise be sent to landfill.
Roya's project was 3D printed with compostable and biodegradable material and is zero waste. The fabric, trim and finishes are all 100% 3D printed, alongside a printed mannequin body of Roya's bespoke customer, hanger, and tag.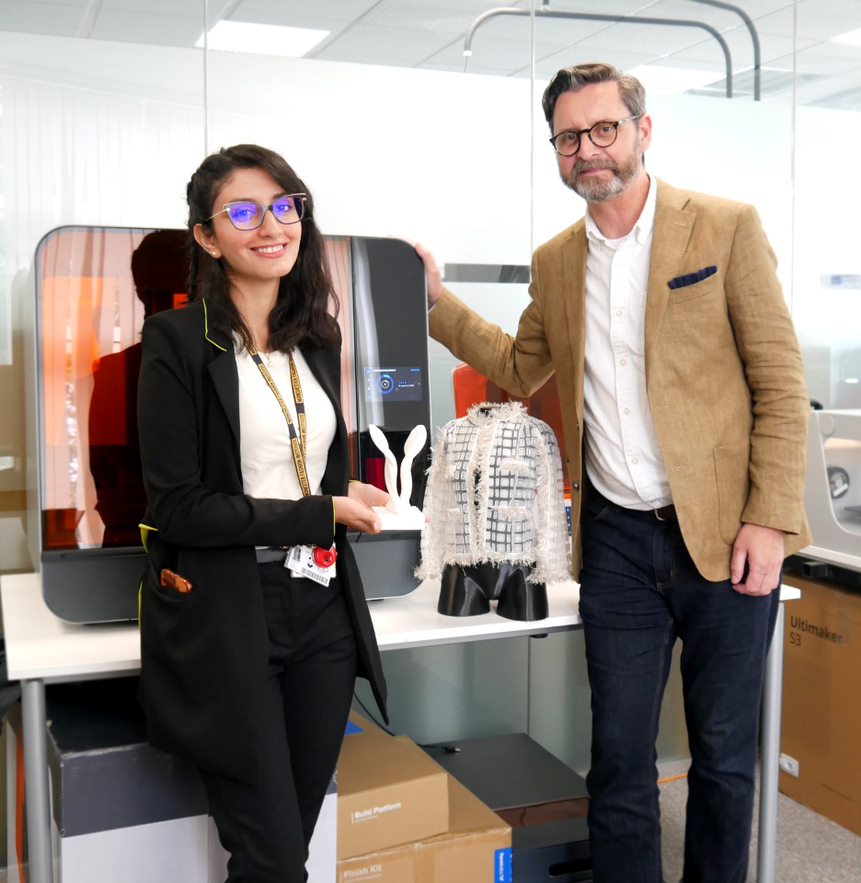 Roya said: "I am thrilled to receive the PrintCity award for excellence. My resilience and passion for learning new methods lead me to complete this project and receive this award."
Edmund Keefe, 3D Print Services Manager and Senior Lecturer specialising in Computer Aided Design and 3D software and hardware, said: "Despite Covid-19 and lockdown, Roya has not only engaged with new working methods, but has mastered and produced outstanding work. PrintCity is here to support and promote the students at the forefront of digital manufacturing and Roya is a shining star with a great career ahead of her."