Manchester Fashion Institute hosts international Fashion and Climate Change Online Symposium
20 September 2021
The symposium was the finale to a three-part collaborative project between Manchester Fashion Institute and Wuhan Textile University, China.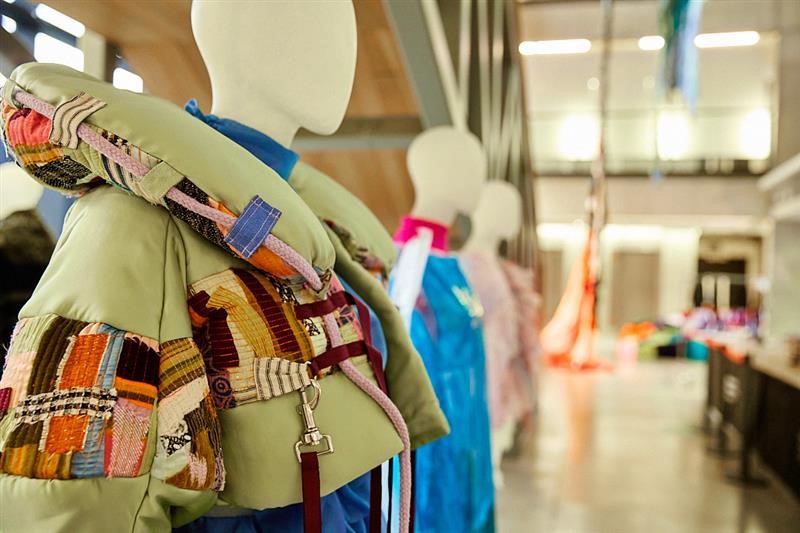 Fashion is one of the world's most important creative industries and touches the lives of most people in the world, helping us to construct and communicate our identity as well as providing a livelihood for millions of people. However, it requires large amounts of water, energy and toxic chemicals, generating increasing carbon emissions, pollution and textile waste. Its wasteful and environmentally polluting supply chain operations contribute to the climate crisis, even more so due to the growth of fast fashion which relies on cheap manufacturing, frequent consumption and short-lived garment use before disposal. We need an industry-wide shift to a slower and smaller fashion system to support efforts to meet net-zero targets as a way of mitigating the impacts of climate change.
The Fashion and Climate Change Online Symposium 2021 (Sept 9-10) brought together diverse and international voices from academia, industry and activism to share insights and debate critical issues in fashion's climate change agenda. It drew on various perspectives such as materials and design, supply chain management and consumer behaviour, the symposium aimed to illuminate fashion's role in the climate agenda, how fashion contributes to a better world, and extend our understanding of the impact of fashion on climate change and routes to decarbonisation for the benefit of people and planet.
Organiser of symposium, Dr Patsy Perry - Reader in Fashion Marketing, said: "I've enjoyed collaborating with our international partners Wuhan Textile University and Istituto Marangoni on the organisation of the symposium. It bring together such a diverse range of influential speakers to discuss initiatives in luxury, China, circular and digital solutions, community engagement and activism, as well as hear academic research presentations from various international perspectives."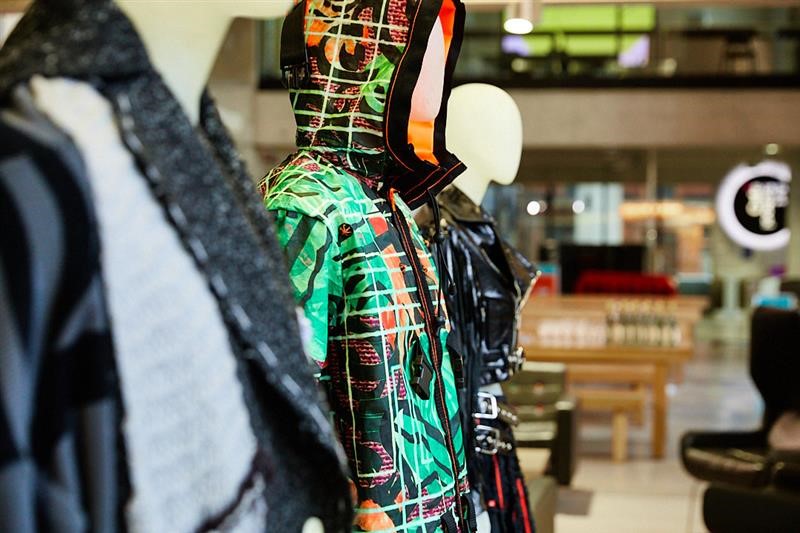 The event took place virtually over two days and included a number of academic research presentations, panel discussions and industry keynote speaker sessions with Giles Jackson, Co-founder and President of Liberation Kilt Company, USA; Nicola Giuggioli, Chairman of Eco-Age, Italy; and Amy Hall, Social Consciousness Strategic Advisor at Eileen Fisher, New York.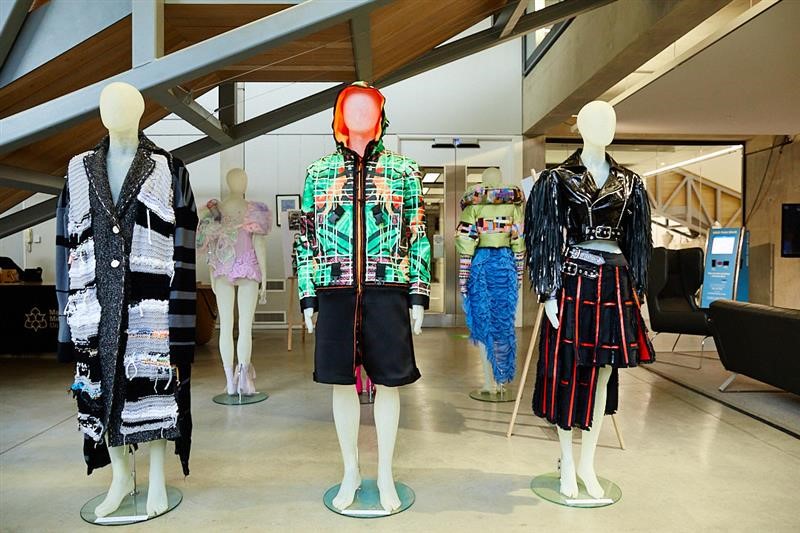 Robin Kerr, Senior Lecturer in Fashion Design and project lead for the Rebel Tartan Climate Change challenge, said: "This was a great project involving the sharing of research, concepts and design ideas from two very different cultures but both with a strong common aim to address climate change through fashion and fashion production."
Delegate, John Whalley, Strategic Director at Use.Space and Independent Branding Consultant, said: "It was a real pleasure to attend such a creative and thought-proving event, and great to see the Manchester Fashion Institute staff and students applying bright creative minds to one of the biggest challenges faced by today's consumer culture."
The symposium culminated in a physical exhibition in Manchester Metropolitan's Benzie Building, titled 'Wake Up', showcasing zero-waste fashion garments and installation.
Liz Silvester, Lecturer in Fashion Communication and project lead for the RISE x Eileen Fisher installation, said: "It's been such a fun practical project for the students to get involved in back on campus during the summer months after working from home in such a digital way. We have been so lucky to have connected with Sigi Ahl (Creative Director at Eileen Fisher in New York) and the WASTE NO MORE project who donated 5000+ used garments for the students to work with. In support of zero waste, the blanket will continue its lifecycle into giant interior floor cushions and accessories, while other materials will be used for further student experimental projects this year."