Fashion graduates launch adaptive clothing collection for wheelchair users at London Fashion Week
16 September 2021
Rebecca and Melissa Everett are making positive changes in the fashion industry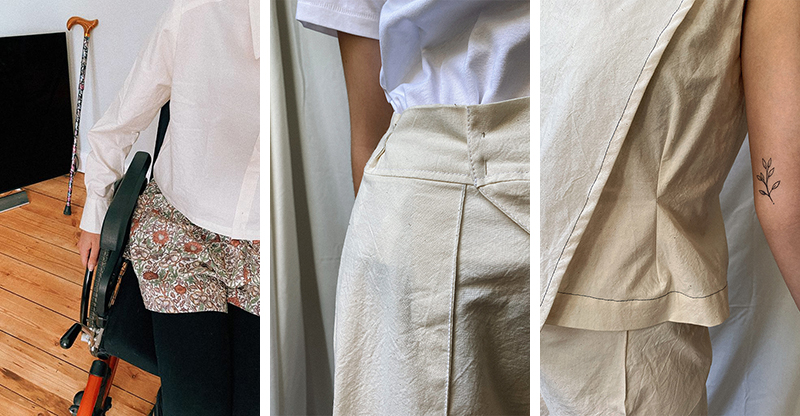 Two fashion business graduates from Manchester Metropolitan University have won a national competition with a fashion designer to produce a collection designed with wheelchair users at its heart that will launch during London Fashion Week (September 16-21).
Twin sisters Rebecca and Melissa Everett, who graduated from MA Fashion Business at Manchester Fashion Institute in 2019, were announced as winners of Faduma's Fellowship with designer Harriet Eccleston.
Oxford Fashion Studio launched Faduma's Fellowship earlier this year, a nationwide competition looking for a gifted fashion designer to create a capsule collection for wheelchair users.
Faduma's Fellowship aims to inspire designers, educational design institutions, the fashion industry, and the media to see, acknowledge and embrace wheelchair users.
The twins were approached by Eccleston, a former pattern cutter at Paul Smith, who they worked alongside at Northumbria University while studying BA (Hons) Fashion Communication, to enter the competition together.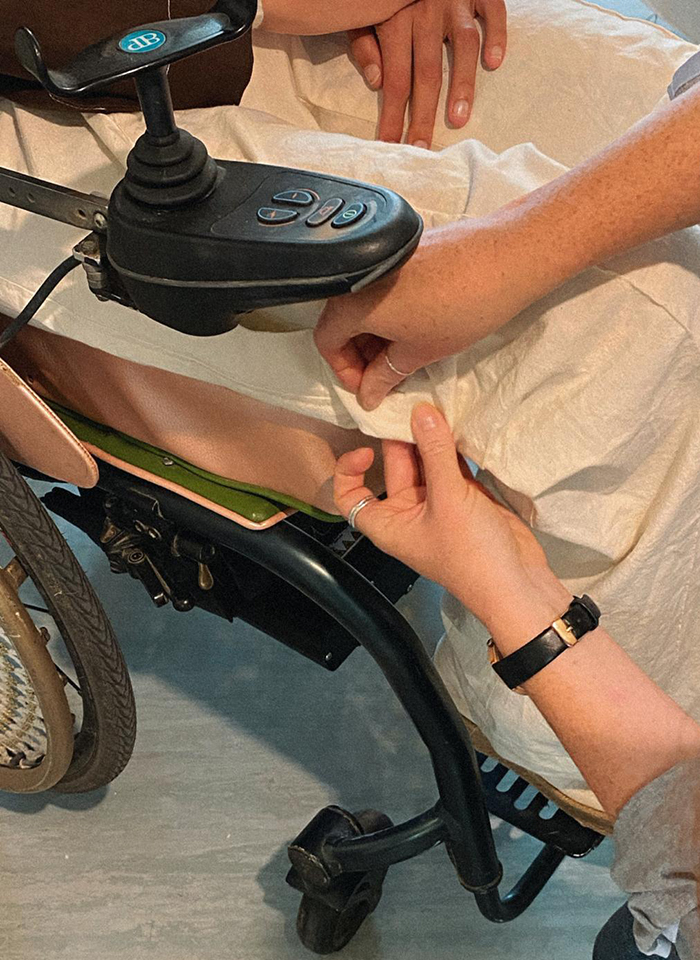 The twin's extensive body of research into the lack of adaptive clothing, which they carried out while studying at Manchester Metropolitan University, and their knowledge of how to make clothing adaptive, were instrumental to Eccleston's design concepts which were selected by the Faduma Fellowship Industry panel.
Melissa said: "Harriet didn't have any previous research into adaptive clothing, but she's a well-established designer, and we had all the research into adaptive clothing, but we didn't have any design experience so together we said we could submit a piece that we could all work on.
"We didn't expect to get as far as we did and then we heard that we'd been shortlisted into the final six and then from there, we heard that we'd won, which we just couldn't believe!"
Rebecca said: "I think the fact that we started the project at Manchester Metropolitan and it's coming about now, it's amazing. It's been such a progress and we wouldn't have been doing this if it wasn't for that project."
They have worked with Faduma, who launched the fellowship after becoming frustrated in the last decade by the lack of clothing available to her as a wheelchair user, to bring the collection to the London Fashion Week catwalk on September 19.
Making positive changes
There are currently around 1.2 million wheelchair users in the UK, but the availability of wheelchair user friendly fashion is still an overlooked area within the industry.
The twins are passionate about addressing the lack of diversity on the catwalk by bringing adaptive clothing into the spotlight.

The collection being shown at London Fashion Week features 12 pieces which have been adapted to suit the needs of wheelchair users including adjustments to the length, fastenings and making use of durable materials.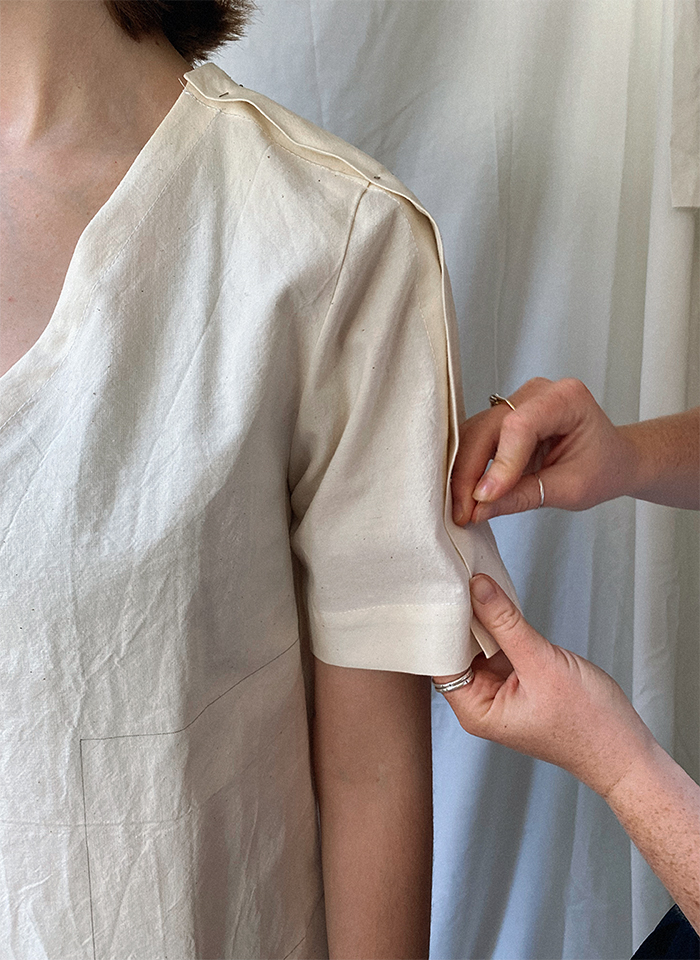 Rebecca said: "All of the research that we did during our project at Manchester Metropolitan has been put into the designs in different ways. It's fantastic to see all the things that we were talking about and learning about at University now coming to life.
"It's a topic that really needs to be spoken about more and for people to better understand how important it is for wheelchair users. Since we did the research, which was two years ago now, there hasn't really been much change since then in the fashion industry in terms of adaptive clothing, so there's still obviously such a long way to go. But it's amazing to be involved with something like this and helping to make a positive change."
Adaptive clothing research
This opportunity follows on from the twins' final project at Manchester Metropolitan, where they created a new collection of trend-led adaptive clothing for young people with physical disabilities.
They researched, designed, and produced a range of garments that could adapt to the needs of people with a range of disabilities.
The twins worked in partnership with the Stroke Association and through focus groups they spoke to a range of people including wheelchair users and stroke survivors, who experienced these issues every day.
The collection aimed to address the issues experienced by disabled people with current clothing produced by the fashion industry by making simple alterations such as using magnetic closures to replace buttons and hooks to replace zips.