Fashion Promotion & Fashion Art Direction student work showcased in Graduate Fashion Week exhibition
24 June 2021
The outdoor display in Coal Drops Yard showcased work from 6 of our fashion communication students in their exclusive Fashion Futures Exhibition.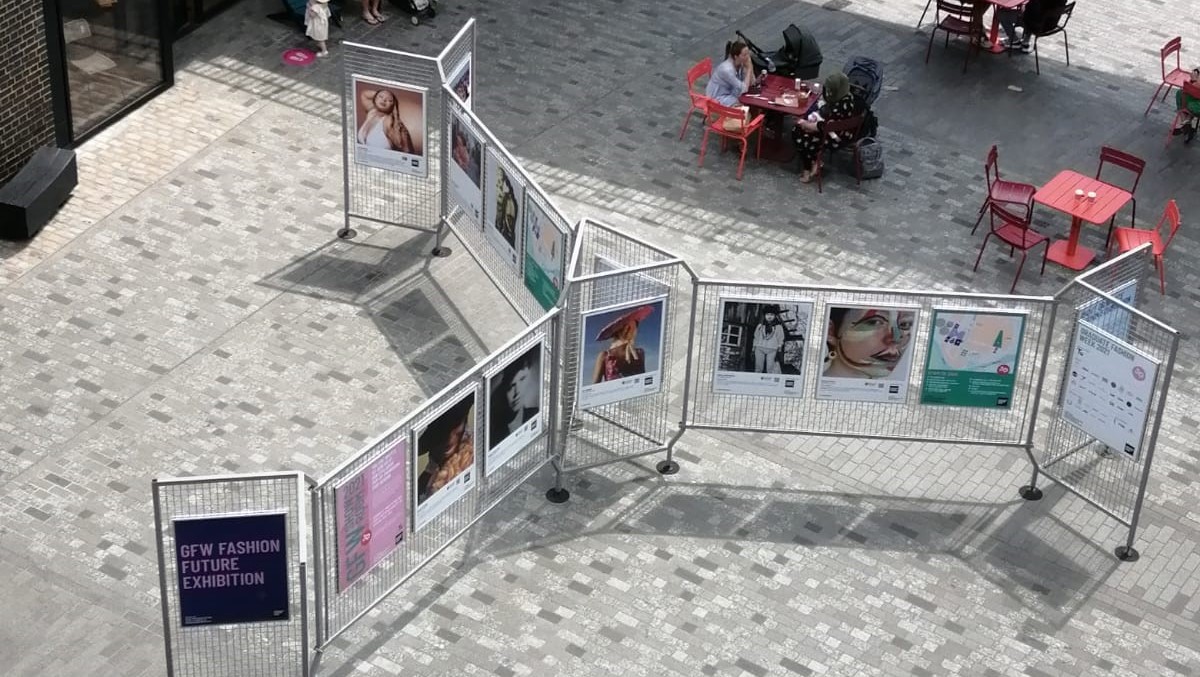 As part of the week long schedule for Graduate Fashion Week the Fashion Future Exhibition opened in Coal Drops Yard, London. Where the Class of 2021 from Manchester Fashion Institute were one of seven universities to be featured.
The Fashion Future Exhibition is one of three exhibitions that showcased student work to celebrate 30 years of Graduate Fashion Week at Coal Drops Yard.
Congratulations to the following students whose work was featured in the exhibition; Lilly Oo, Megan Wales, Lauren Baxter, Rosie Bell, Phoebe Isom and Ona Greenwood.
Fashion Art Direction student, Phoebe Isom stated 'Having my work shown in London is a dream, GFW giving us this opportunity has been extremely exciting for me. I aim for my work to reach and relate to a wide audience and this experience has helped that to happen. Having rising creatives is also really exciting and it's interesting to see other people's different interpretations of fashion and how they portray their work.'
Fashion Promotion student, Lauren Baxter stated 'Being part of the GFW Future Exhibition was unexpected but truly rewarding! It was a surreal feeling seeing my work selected for the event and I am so thankful to have been a part of the exhibition!'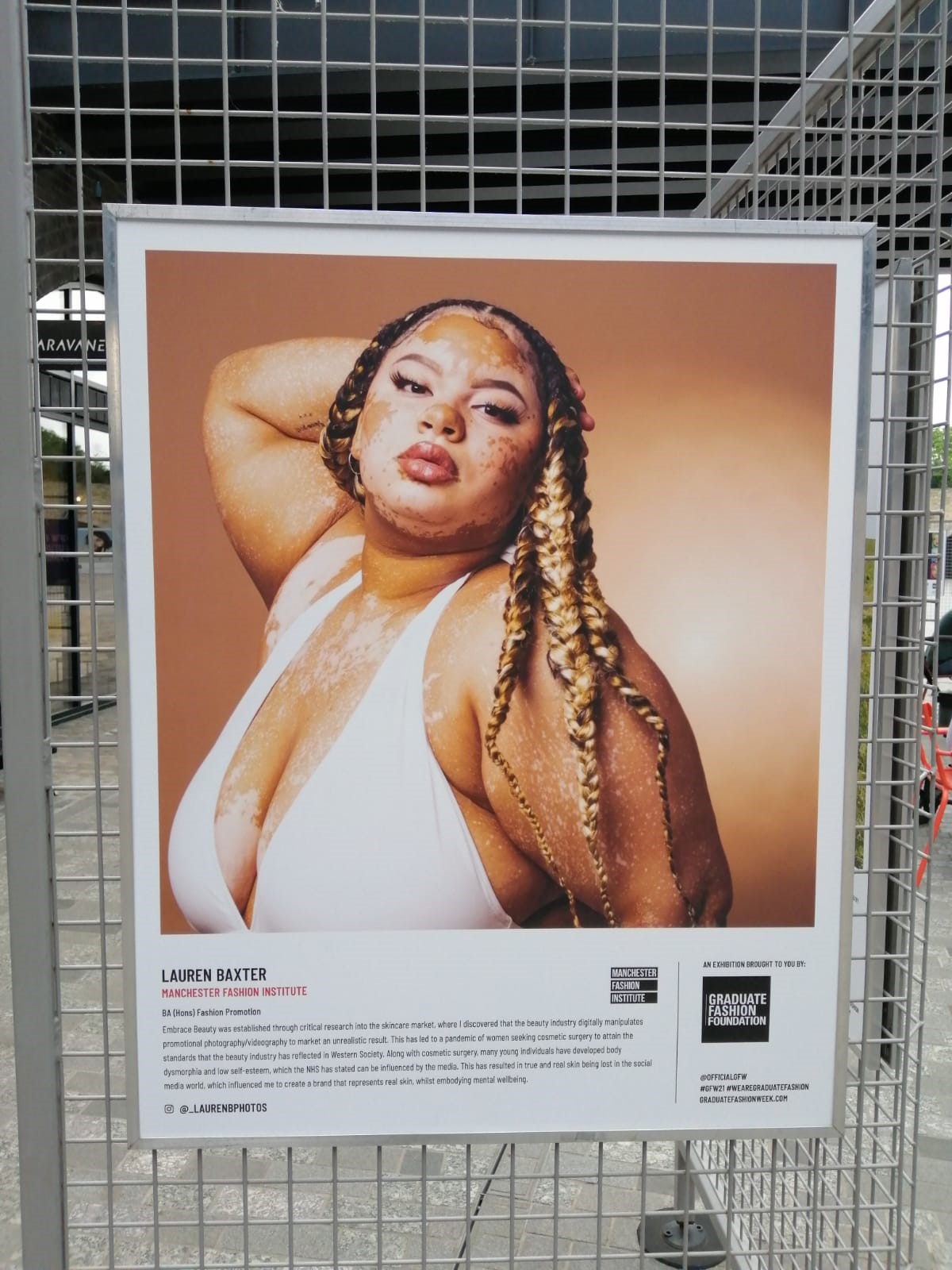 Lecturer, Anze Ermenc, stated 'Graduate Fashion Week: Fashion Future Exhibition showcased the best image based work from non-design courses. A selection of work by BA (Hons) Fashion Art Direction and BA (Hons) Fashion Promotion students was exhibited in London's Coal Drops Yard as part of the event. The work on show embraced diversity, identity and change in fashion through careful casting, styling and photography. It is exciting to see Manchester's next generation of image makers exhibit their work outside of the university.'