Understanding Race & Fashion: Black History Month in Manchester Fashion Institute
28 October 2020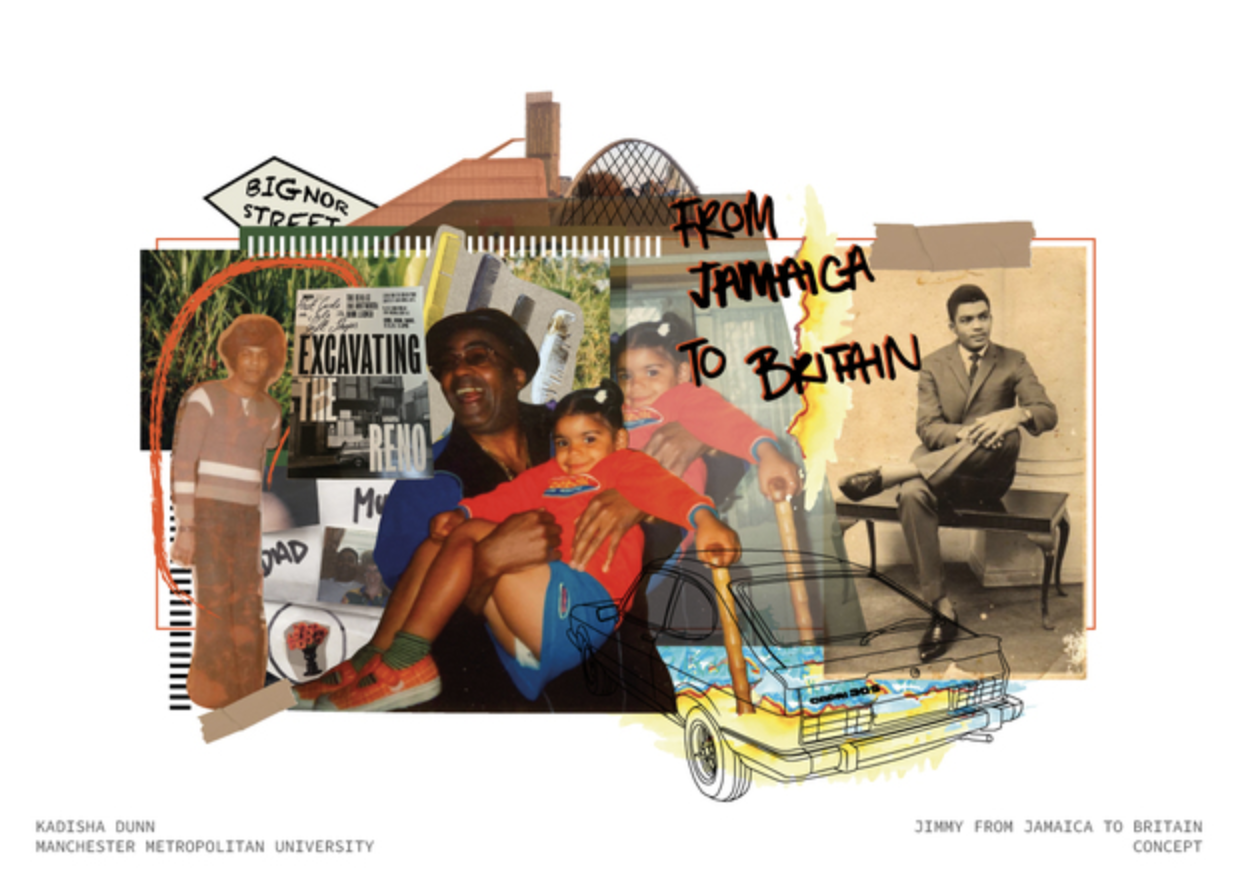 By Dr Benjamin Wild, Senior Lecturer in Contextual Studies (Fashion) at Manchester Metropolitan University
In June of this year, Anna Wintour apologised for the "mistakes" that American Vogue had made during her thirty-two-year editorship towards Black, Indigenous and People of Colour (BIPOC). In a rare acknowledgment of fallibility, she conceded that the magazine had found too few opportunities "to elevate and give space to black editors, writers, photographers, designers and other creators". She also recognised that images and stories appearing in her magazine had been "hurtful or intolerant" to BIPOC. Wintour's words reflect the seismic social upheavals of the past eight months, which have shaken the confidence and complacency of the global fashion industry.
Black History Month, which has been celebrated in the UK since 1987, provides a moment to review some of the work of the Manchester Fashion Institute in elucidating, and acclaiming, the diverse roles and experiences of black people at all levels within the fashion industry. In Fashion Cultures this month, Dr Benjamin Wild has asked undergraduate students to consider the provocative question, 'Is racism at the heart of the fashion industry?', in a lecture inspired by an article authored by Kalkidan Legesse in The Guardian. Seminars developed the conversation as students were asked to create a 'Profile in Positivity', to explore the work and impact of black people within the industry, and the adversity they had overcome. Presenting their Profiles, students spoke about model Naomi Campbell, designer Virgil Abloh, influencer Kylie Jenner and editor André Leon Talley.
Many of the Institute's third year undergraduates have felt empowered by the Black Lives Matter movement and have sought to investigate race and racism in the fashion industry through their written research projects. Students supervised by Dr Kathryn Brownbridge and Professor Fiona Hackney are posing critical and searching questions in their examination of the causes and consequences of cultural appropriation. The harm and offence caused by a fashion brand's cultural trespass is not solely linked to race and ethnicity, but it is here that some of the greatest hurt has been caused in recent years, and it constitutes a major, ongoing challenge for the industry to confront. An accessible online resource for all students who want to locate their fashion research within the wider frame of black history, cultural and political debate is now accessible in the form of audio recordings, video and text that follows the University's celebration, between 15-18 October, of the seventy-fifth anniversary of the Pan African Congress, an event that pre-figured the eventual independence of many African countries from British rule.
From the theoretical to the practical, Becky de Lacy worked with 2020 Fashion Design Technology (Menswear) graduate Kadisha Dunn on her final collection called 'Jimmy: From Jamaica to Britain'. The project paid homage to Kadisha's Jamaican-born father. In her own words, Kadisha explains that the collection was "inspired by the life of my Dad. My dad grew up in Jamaica. After joining the British R.A.F as a teenager, he migrated to Manchester where he lived until sadly losing the battle against cancer in 2009. The collection draws inspiration from multiple aspects of his adventure." Kadisha's portfolio can be viewed here. From the same cohort, Fashion Design Technology (Womenswear) graduate Ebennezer Gamanya's worked on a collection called 'Perfectly Imperfect'. In their words, the garments were "inspired by Halima Cassell's sculptures, elements of sportswear and African print … It embraces freedom from convention and rules … It represents who I am as a designer, carrying my roots with me". Kadisha and Ebennezer's work can be seen in the following video (at 02:12 minutes and 13:14 minutes, respectively). Currently, one of Dr Brownbridge's Fashion Design Technology students, Jordan Fergusson, is framing a project around marginalised communities. They are studying black people's experiences within America's ballroom scene, as depicted in the documentary-film Paris is Burning and the Netflix drama Pose.
This snapshot documents some of the ongoing work of the Manchester Fashion Institute to understand and acknowledge the diverse roles and experiences of black people across the fashion industry. It is part of a commitment to ensure mistakes can be learned from, and channelled into effective change by new generations of fashion graduates.