Students Take Part in GFF x TikTok Residency Project
23 July 2020
Participants of the two-week residency produced the first-ever European range of official TikTok merchandise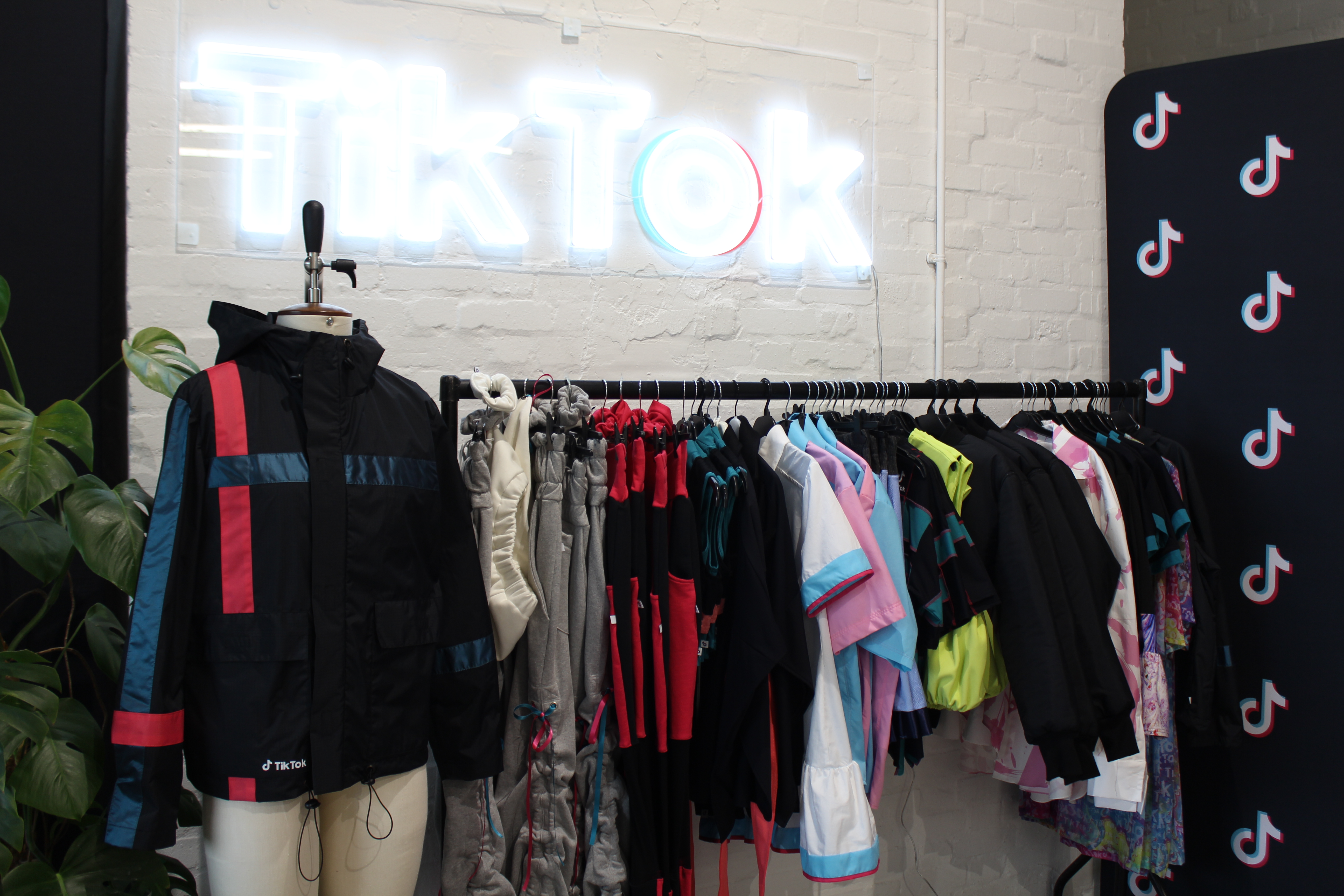 Two graduating students of Manchester Fashion Institute's BA (Hons) Fashion Design and Technology course have recently completed a manufacturing residency project, organised by the Graduate Fashion Foundation and TikTok.
As part of the project, students spent 5 days at one of two residencies at Fashion Enter in London - run under socially-distanced conditions - where they were challenged with designing and manufacturing TikTok's first official range of European merchandise. Many graduates designed their own bespoke prints for the fabrics, whilst having the opportunity to gain experience in design for manufacturing, grading and realising designs into commercial patterns, production lines, quality control, as well as being mentored by leading designers and GFF patrons.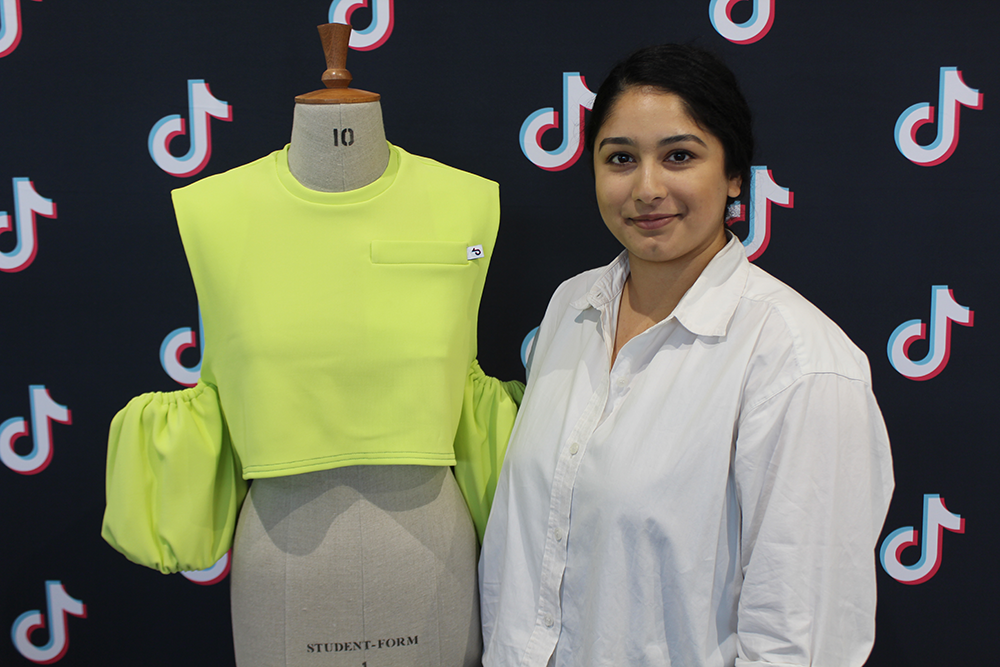 Graduates Jess Torrance and Hansa Khan were awarded £500 for their participation in the residency, in addition to having the opportunity to present their finished designs to GFF Global Ambassador Henry Holland and GFF President Hilary Alexander OBE. "I'm so blown away and impressed by what the graduates have achieved this week", said Henry. "The tenacity and drive of these young people is insane, I'm really impressed."
"I'm incredibly impressed with the standards and the variety of designs" said Hilary Alexander. "It's not typical logo merchandise, it's new and innovative and the spirit of TikTok. We are delighted that they have helped our new graduates to experience manufacturing in this way and we know that this experience has put them in a stronger position as they enter the competitive job market."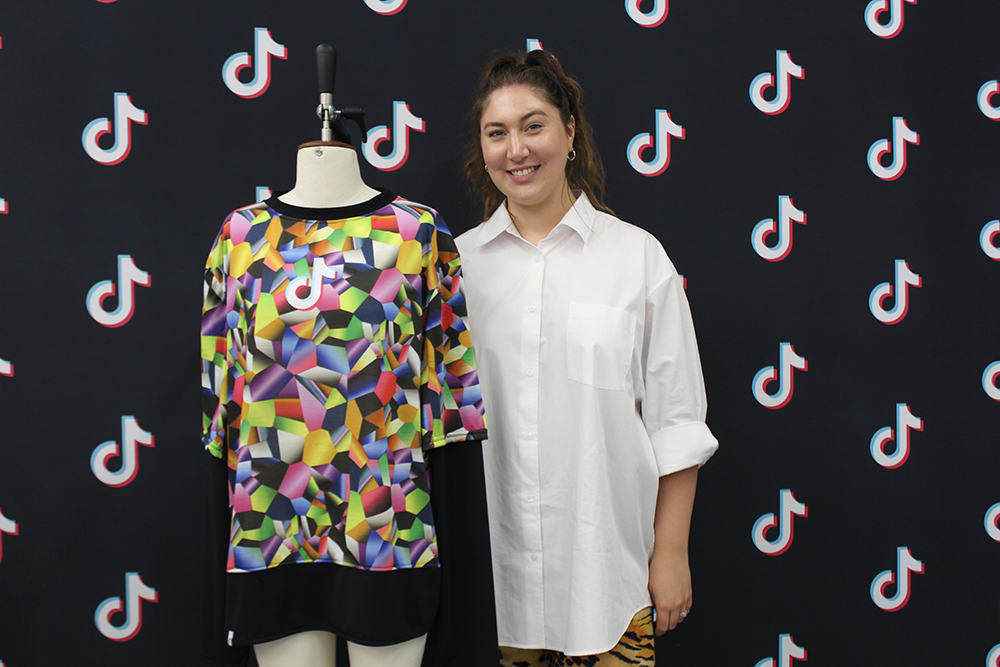 "The TikTok design residency was an amazing experience. It gave me the opportunity to learn more about the design process alongside professionals; finesse my garment finishing techniques and present my work to Hilary Alexander OBE and Henry Holland" said graduate Jess Torrance. "My design concept was inspired by Ashley Banjo and Perri Kiely from Diversity and I was thrilled to learn that, after discussion with the TikTok merchandise team, that one of my five garments would be gifted to Ashley himself. I couldn't imagine being given this opportunity anywhere else and I'll forever be grateful to TikTok and the Graduate Fashion Foundation.
The graduates attending the residency documented their design and manufacturing processes on the platform, which can be found under the TikTokxGFF hashtag and on the @OfficialGFW profile.