Fashion Design and Technology graduate shortlisted for International Design Award
15 May 2020
Morgan Allen's 'MRGN The Label' collection is amongst 33 finalists for the iD International Emerging Designer Award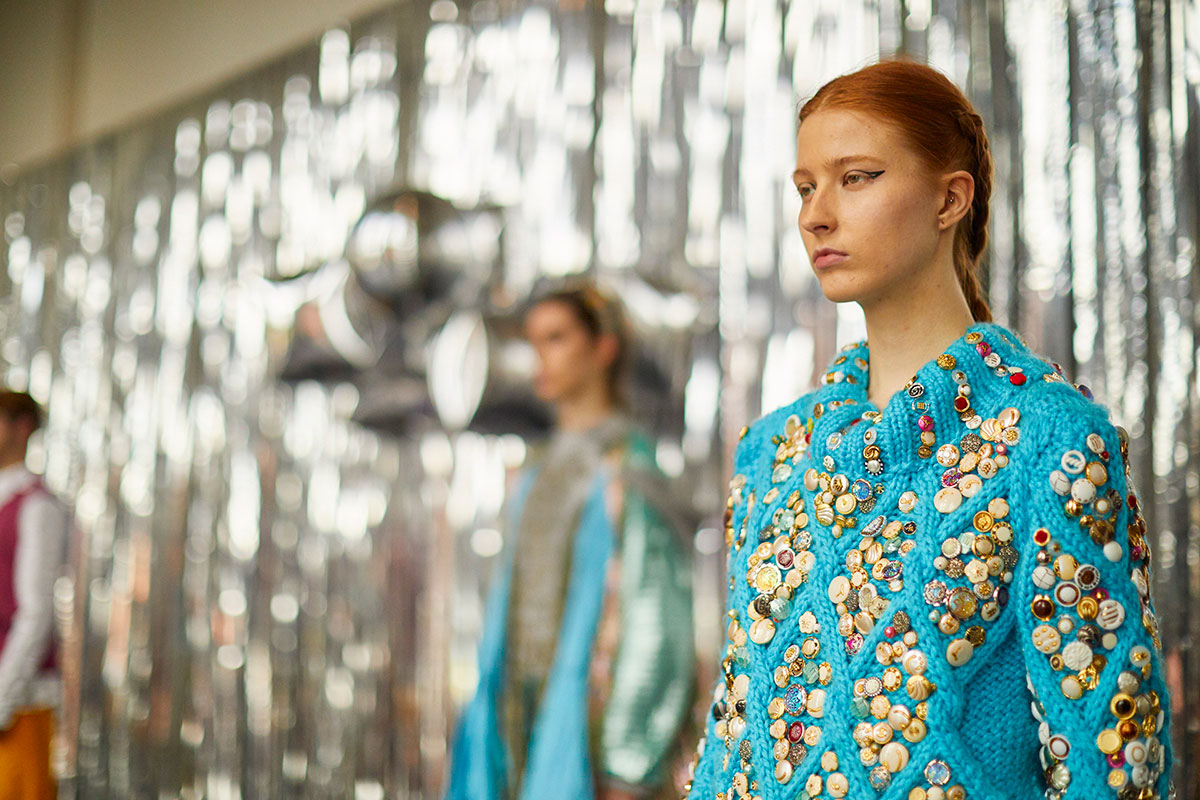 BA (Hons) Fashion Design and Technology graduate Morgan Allen has been shortlisted for the iD International Emerging Designer Award for her royalty-inspired collection 'MRGN The Label'.
Incorporating jacquard, sequins, and flocked and beaded fabrics, Morgan's hand-knitted collection takes inspiration from stately homes, royalty and Queen Elizabeth's 1953 coronation dress. Morgan then developed the work around a character, a rebellious and sportswear-loving granddaughter of the Queen who requires a collection for her graduation. Morgan hopes the collection will showcase how sportswear can used for a variety of different purposes and occasions.
This year's selection of 33 finalists from 14 countries has been shortlisted from over 150 applications, assessed by an all-star line-up of New Zealand designers, journalists and previous Emerging Designer Award-winners. Panel member and designer Tanya Carlson noted that the finalists' work all reflected on the contemporary challenges facing the world. "It was wonderful to see young people thinking creatively of a way to help out. Collectively they showed outstanding use of recycled fabric, clever upcycling and embraced new technologies. There was also an overall trend to tell their own story through references to their ethnicity and culture which was explored with beautiful, sensitive design."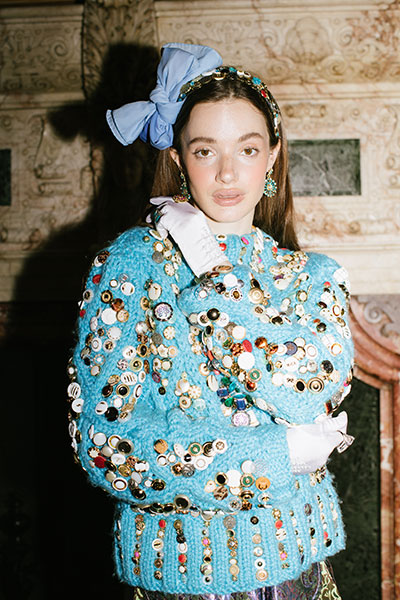 Fellow panellist Fiona Ralph commented on the difficulty in narrowing down the shortlist, saying that "While the designs were so impressive from the pattern cutting to the fabric choices and colour it was the meaning behind each collection which impressed me. So many designers looked to their heritage, created sustainable statements or brought other important topics to light."
Whereas previous award events have been hosted in Dunedin, New Zealand, the travel challenges presented by Covid-19 means that this year's event will be virtual, taking the new form of an online video show. iD Dunedin Fashion Inc. co-chair Dr Margo Barton commented on the new opportunities the digital format provides. "As all judging will be undertaken remotely it has enabled us to tap into leading designers from around the world. We're looking forward to announcing an all-star line-up of international jurors from throughout the world shortly. The finalists will be delighted to learn who is assessing their work."
Morgan's success follows on from the 2019 event, which saw Manchester Met BA (Hons) Fashion graduate Rebecca Carrington secure the global award for her playful collection "The Story of Miss Ruby Ribbon".