Anticipating the future of clothing retail on the High Street
05 May 2020
Maria Malone and Dr Steve Millington consider the post-pandemic outlook for fashion stores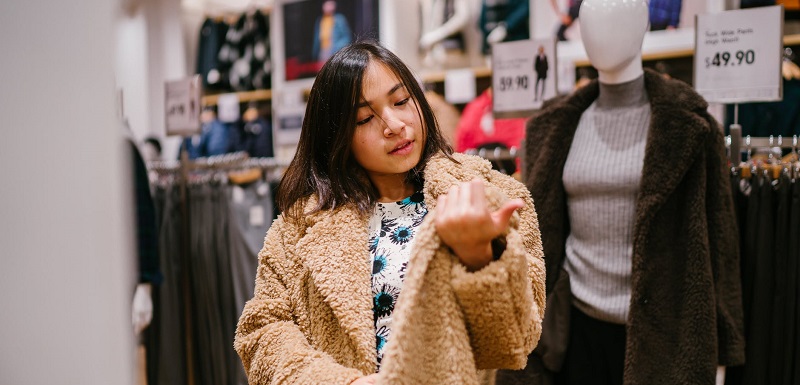 In a joint article, Maria Malone, Principal Lecturer (Fashion Business) at Manchester Metropolitan University's Manchester Fashion Institute, and Dr Steve Millington, Senior Lecturer in Human Geography and Reader at the University's Institute of Place Management, discuss the future for British fashion retail
In 2016, the closure of BHS's 22 remaining stores brought to national attention the challenges facing High Street fashion in the UK.
Struggling to adapt to rapidly shifting consumer preferences and online competition, a plethora of established clothing brands have since disappeared from the nation's high streets.
Those that remain appear to be lumbering on, negotiating lower rents with property owners and locked into an endless cycle of discounting.
In addition, retailers are rationalising their property portfolios, closing stores in smaller towns, and having fewer big ones in major city centres.
Consumers in many places across the UK, therefore, have little choice but to travel elsewhere to find clothes and shoes.
Of course, this was before a global pandemic.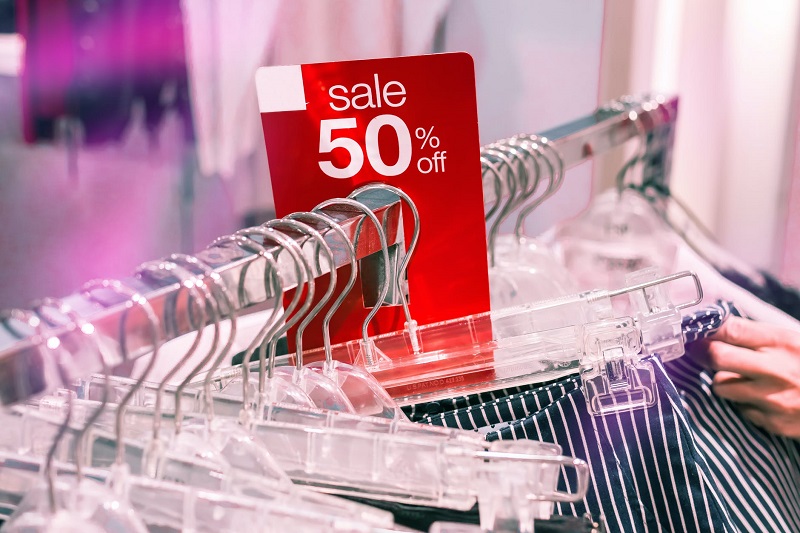 Restoring vitality and viability
Whereas many bricks-and-mortar retailers are struggling, lockdown is having a marked impact on clothing. Monthly sales dropped 34.8 per cent in March 2020.
Without an online presence, Primark recorded zero sales since closing their stores.
John Lewis has stated that it is not a certainty that all 50 stores will re-open post pandemic, Debenhams is in administration (for the second time this year), Laura Ashley went into administration in mid-March, with 155 stores now in jeopardy, Oasis and Warehouse are in administration and Cath Kidston is not reopening its 60 stores.
If the economy slumps into recession, High Street fashion looks likely to be a major casualty as consumer preferences shift.
These developments add further challenges to restoring vitality and viability to the British high street.
With shopping for clothes once a major reason to come into town, many places, including big cities, may have to rethink plans for their post-COVID-19 recovery.
Places should also consider how lockdown is changing consumer behaviour, with 85 per cent of British people saying in a survey by the Royal Society for the encouragement of Arts, Manufactures and Commerce (RSA) they do not want to return to life as it was.
A possibility, therefore, with footfall down 86.5 per cent during April 2020 compared to 2019, many consumers may not return to the High Street after the lifting of restrictions.
Consequently, recovery may not mean returning to pre-existing conditions, although a challenge going forward will be to distinguish between the short-term effects of lockdown and long-term change in consumer behaviour.
Massive discounting
In the short term, we are likely to witness massive discounting as retailers attempt to shift an estimated £10billion of increasingly dated and out-of-season stock.
Clothing retailers, however, will also need to consider how consumers are rethinking major purchases, cutting back on luxury items, events, and clothing.
Consumers are not just putting off purchase decisions, but cancelling plans altogether, especially travel and holidays.
If people are cancelling holidays, they will not want a holiday wardrobe and beachwear for the near future, and it may take years for international travel to recover.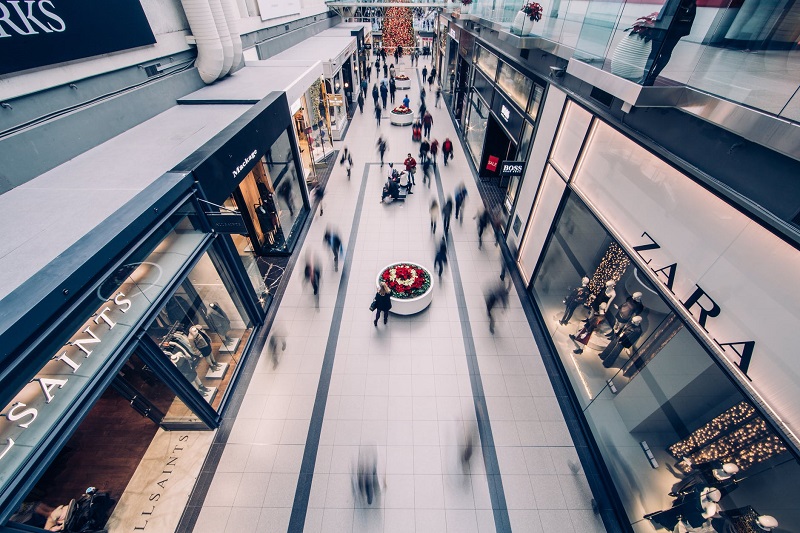 Caring about sustainability
Longer term, consumers are caring more about sustainability and ethical consumption, with reactions against clothing businesses exposed for exploitative labour practices and shoddy dealings with suppliers.
Currently, while H&M and Primark continue to pay for goods or wages of manufacturers in Bangladesh, many others simply renege on contracts.
Customers are piling pressure on clothing retailers to source clothing that mitigates the impact on the environment. Are the days of mass-produced fast fashion produced overseas now over?
Although the short-term impacts on High Streets are going to be challenging, we might begin to draw a more optimistic picture, which accounts for how attitudes towards clothing are changing.
Home crafts on the rise
Recent trends have seen home baking, sewing, knitting and dressmaking on the rise in Britain, with an estimated 7.7m people making their own clothes, a phenomenon celebrated by BBC show The Great British Sewing Bee.
People are beginning to customise and reuse their existing wardrobe, preferring to re- or upcycle clothes, or share or donate them, rather than throwing them away.
Life under lockdown is likely to reinforce these trends. Existing clothing stores, therefore, might want to consider 'retail+', such as providing sewing workshops and recycling services to enhance customer experience, a great opportunity for local independents.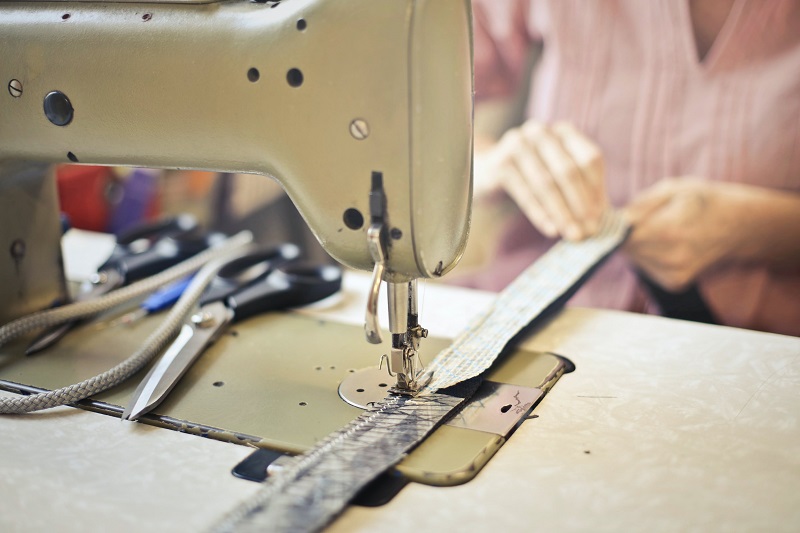 Shopping local
The RSA survey also suggests Britain's relationship to the environment is changing.
Many people are testifying to noticing more wildlife, and without cars and planes, places are quieter, cleaner and safer.
It is perhaps not surprising a majority do not want to return to normal.
People are also discovering what their locality has to offer, finding they can access everyday needs within proximity of their homes.
With local independents, including some market traders, engaging with home delivery for the first time, and collaborating through social media to promote local opportunities, the future of district centres and smaller towns appears a little rosier.
Such developments align with a broader movement encouraging local sourcing. Could this extend to the clothes on our back?
Reviving textile production?
If conditions are beginning to form which supports demand for more locally sourced, unique and durable clothing, does this then create an opportunity to revive UK textiles in order to provide this flexibility? Critically, does the UK have the skills?
How might we convince young people to aspire to work in clothing manufacture, a sector with an (often unjustified) reputation for low wages and sweatshop conditions?
Nationally, there are implications for the future direction of our Industrial Strategy, so could some of our towns, especially in the North, once again become centres of production?
That said there have been negative international repercussions of COVID-19 for the clothing sector.
The Bangladesh Garment Manufacturers and Exporters Association warns 2 million local jobs are under threat as western companies cancel orders.
In China, cities like Wuhan are massive distribution centres for clothing.
We can expect shipping and distribution to face problems, and shocks reverberating through the global clothing supply-chain.
However, we might draw some further positives out of the current crisis.
Further proclamations about the death of the High Street at this time are perhaps not useful, but we will need to reinvent the British high street as something different and better equipped to sustain the future of the clothing sector.