Fashion graduate showcases collection at London Fashion Week
11 March 2020
Leo John Caligan's innovative designs impress at GFW Presents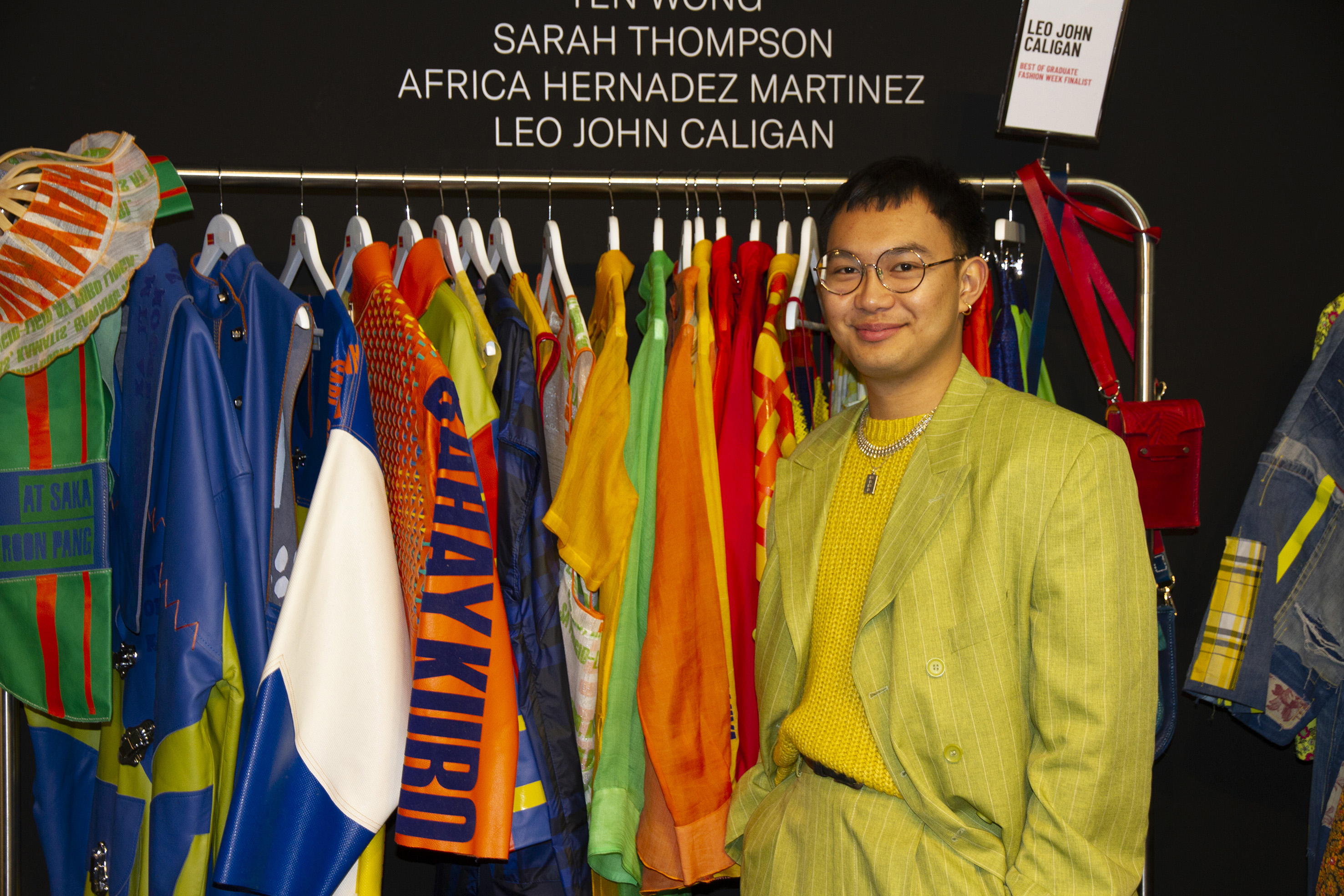 A recent fashion graduate has showcased his stunning final-year collection of 'alternative androgynous designs' to the industry's finest at London Fashion Week.
This incredible opportunity follows on from his success during Graduate Fashion Week (GFW) 2019 where his collection was featured in the Best of GFW Top 28 Collection show.
Designed by Graduate Fashion Foundation, GFW Presents showcased four emerging designers at London Fashion Week and gave graduates the opportunity to: launch their brand to a global audience, help develop relationships with renowned global stores and publications, build a network of future contacts, and be part of a fashion week that embraces emerging brands who are making a positive change in the industry.
The GFW Presents stand was located within the British Fashion Council's Positive Fashion exhibition, giving Leo the chance to showcase his graduate catwalk collection and portfolio. He exhibited alongside other fashion innovators and emerging businesses, telling their story and demonstrating how they are working to change practices by educating and inspiring audiences on the positive changes within the industry.
During the three days of London Fashion Week, Leo's collection reached over 5,000 visitors, spanning across a national and international audience of press, buyers and industry professionals from more than 45 countries.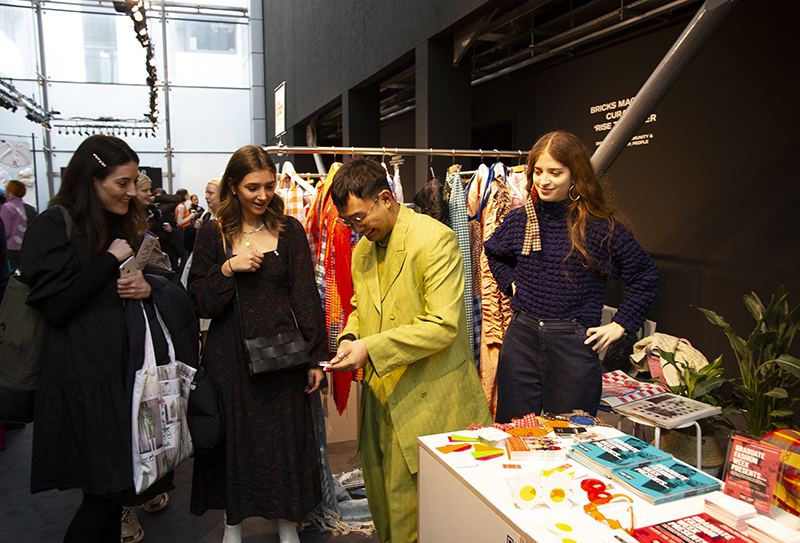 Leo John Caligan, a 2019 BA (Hons) Fashion graduate, said: "It was a great honour to be asked by Graduate Fashion Week and Graduate Fashion Foundation to showcase my collection at London Fashion Week. It was an incredible opportunity to have a platform to present my collection at such a renowned event. Many people attending the event had an interest in sustainability and new generations of designers and I had the chance to speak to industry professionals about my work, making some valuable connections for the future.
"My collection takes inspiration from my heritage and cultural background with a focus on the Spanish colonisation of the Philippines. I felt proud to present my collection and promote the Philippines culture in such a creative and fun manner."
Leo's collection offers alternative androgynous designs by exploring the westernisation and domestication of the Philippines through traditional crafts alongside modern hand rendered textiles and graphic silhouettes. Leo's work is heavily influenced by his Filipino heritage combined with his upbringing as an Asian immigrant in the UK.
It was an incredible opportunity to have a platform to present my collection at such a renowned event.
Leo uses screen and digital print, alongside embroidery, to create his own personal prints. He experiments with dissimilar materials and merging them together creating unique ideas, to produce contemporary and innovative designs.
Dr Susan Atkin, Programme Leader for BA (Hons) Fashion said: "Leo's graduate collection that was showcased at the recent GFW Presents stand at London Fashion Week was an exciting collection with great use of fabrics, such as Pinatex, a fabric made from pineapple that Leo was inspired to use through research into his Filipino heritage. The interesting shapes were inspired by furniture, with the leather used a by-product of the upholstery industry. These two qualities alone make Leo's collection current and relevant and therefore it was no surprise to hear that Leo had been selected to be on the GFW stand."