Students win Missguided presentation competition
13 December 2019
Fashion Buying and Merchandising first year students win a week's work experience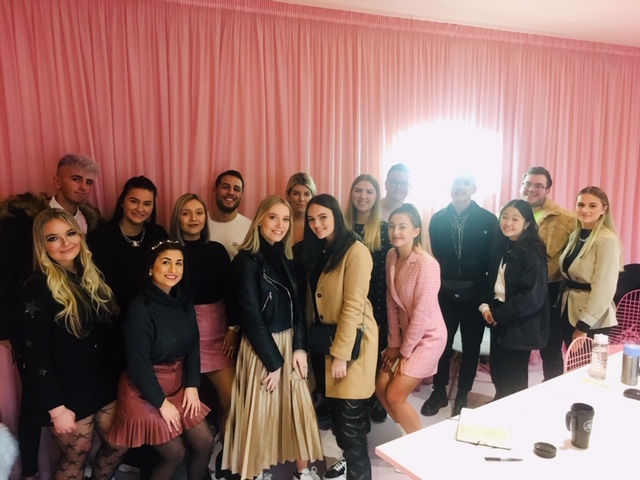 BA (Hons) Fashion Buying and Merchandising ran a competition with Missguided this year, which launched in Induction Week. It was optional for the first year students, who had to choose one of the four questions to answer and present to their tutor. The best presentations were then shortlisted:
1). Emily Atkins
2). Kieran Davies & Jenny Rose (pair)
3). Alexandra Dean & Isobel Pearce (pair)
4). Christopher Graves & Emily Kong (pair)
5). Sasha Ursa-Grant 6). Rosalili Roberts
7). Amy Till/Mark Sargeant (pair)
8). Marcella Lopresti ​
These shortlisted students had the opportunity to visit the Missguided head office and have a guided tour and then present to four members of the Missguided team, Thomas Saliba - Merchandise Manager, Glenn Grayson - Engagement, Communications and Learning Experience, Simone Harrison - Talent Acquisition Lead at Missguided and Mennace and Natalie Jackson - Department Head of Buying. Missguided.
The panel was only meant to be choosing one winner, however, the calibre of student work was so high they chose four winners who have the opportunity of a week's work experience, Emily Atkins,
Alexandra Dean, Isobel Pearce and Sasha Ursa-Grant.
Julie Hodson, Level 4 Year Manager, said "I am very proud of my year group and everyone who contributed to the competition. The fact that Missguided couldn't choose just one winner because of the standard of work is fantastic!"