Alumna's winning T-shirt design launched at clothing retailer FatFace
13 November 2019
The design was one of two chosen at Graduate Fashion Week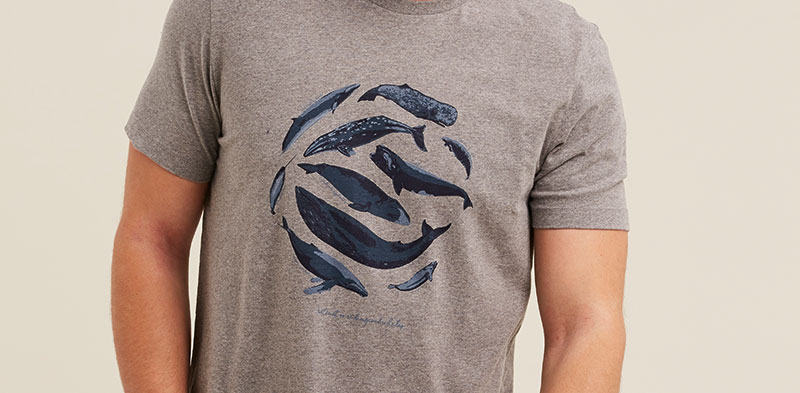 A T-shirt designed by a fashion graduate of Manchester Metropolitan University has been launched in FatFace stores and online across the UK.
Alexandra Dickson, who graduated from the Fashion Design and Technology: Womenswear degree course in July, was one of two winners of the FatFace Graphic T-Shirt Competition at the annual Graduate Fashion Week in London.
Her winning design is now on sale and features a whale graphic, inspired by human's impact on the oceans, and endangered or extinct sea mammals.
Her design was chosen by CFF Global Ambassador and designer Christopher Raeburn.
He said: "In a world in desperate need for positive change, Alexandra's design perfectly captured the severity of our ecological crises and brought together a stunning aesthetic with thought-provoking activism."
The competition was open to all undergraduate students from Graduate Fashion Week Member Universities and the winner was announced at the show in June.
The task was to design a screen-printed T-shirt that reflected the heritage of the brand.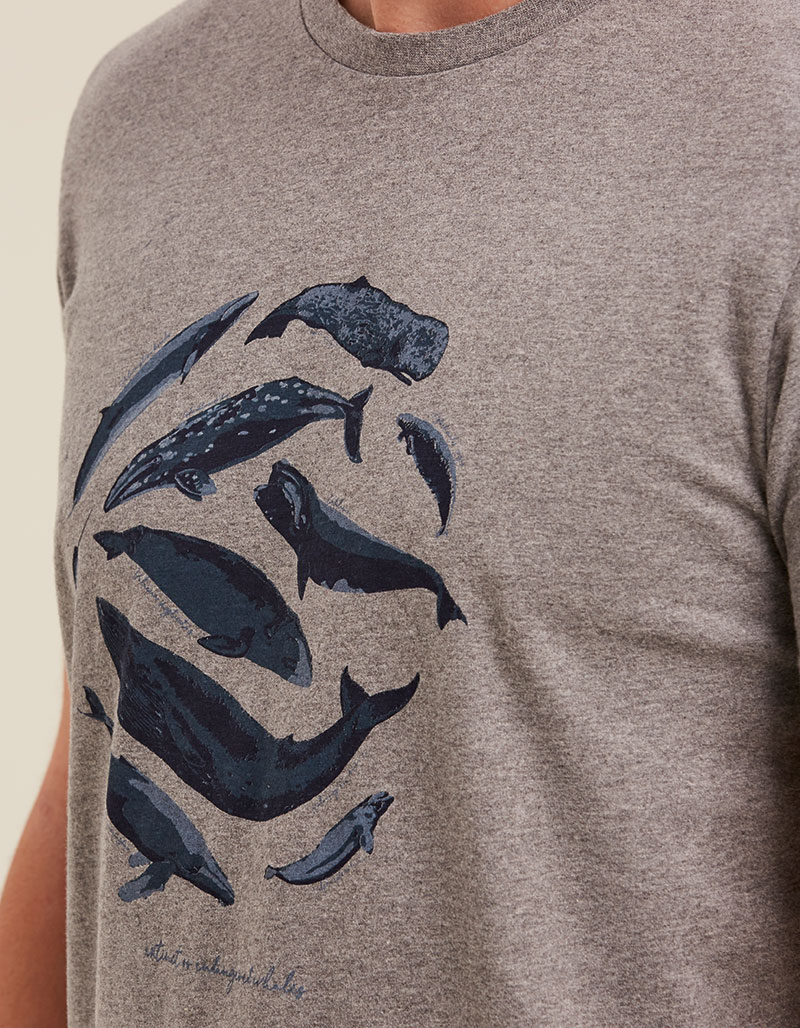 Dickson said: "I was really surprised to win. I was so busy with my final year that I had almost forgotten about it, but when I found out it was such an amazing, proud moment.
"I had the opportunity to design graphics at both of my industry placements with Old Navy in San Francisco and N Brown in Manchester and I loved them, so I knew I had to have a go at the competition. I also love FatFace's aesthetic and their attitude towards sustainability.
"I started by researching FatFace's history with surfing culture. This led me to think about the world's oceans, and the ecological impact that the fashion industry has on marine life as a whole. There are lots of vulnerable and endangered species of whales, some due to the actions of humans. I love animals so this is a subject close to my heart."
You can find the t-shirt online here.
Every year, fashion students from Manchester Metropolitan attend Graduate Fashion Week and showcase their work.