FASHION AND CLIMATE CHANGE ONLINE SYMPOSIUM 2021
9-10 September 2021
FASHION AND CLIMATE CHANGE ONLINE SYMPOSIUM 2021
9 – 10 September 2021 | Online | 08:00-14.30 GMT
A free online symposium hosted by Manchester Fashion Institute which aims to further illuminate fashion's role in the climate agenda by debating whether and how fashion contributes to a better world, and extend our understanding of the impact of fashion on climate change and routes to decarbonisation for the benefit of people and planet.
Fashion is one of the world's most important creative industries and touches the lives of most people in the world, helping us to construct and communicate our identity as well as providing a livelihood for millions of people. However, it requires large amounts of water, energy and toxic chemicals, generating increasing carbon emissions, pollution and textile waste. Its wasteful and environmentally polluting supply chain operations contribute to the climate crisis, all the more so due to the growth of fast fashion which relies on cheap manufacturing, frequent consumption and short-lived garment use before disposal. We need an industry-wide shift to a slower and smaller fashion system to support efforts to meet net-zero targets as a way of mitigating the impacts of climate change, but there are trade-off between meeting environmental goals and supporting some of the world's most vulnerable workers (as seen during the COVID-19 pandemic when supply chains halted) and we must also recognise our responsibilities toward millions of people worldwide whose livelihoods are dependent on their toil in global fashion supply chains.
This event will bring together diverse and international voices from academia, industry and activism to share insights and debate critical issues in fashion's climate change agenda from various perspectives such as materials and design, supply chain management and consumer behaviour. Join us for inspiring and forward-looking sessions that include keynote talks from academics and industry experts, academic research presentations and discussion panels with industry experts and other stakeholders.
This event is the finale to a 3-part collaborative project between Manchester Fashion Institute and Wuhan Textile University, China.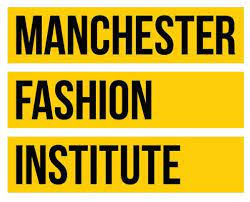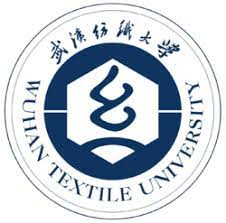 CALL FOR PAPERS/PRESENTATIONS
We welcome contributions from established and early-career academics and researchers, practitioners, makers, educators, industry professionals and students that address ways of mitigating fashion's climate change impact and routes to decarbonisation across cultures and geographies, including (but not limited to):
Potential for scaling circular fashion / slow fashion initiatives
Innovations to reduce the environmental impact of textile manufacturing
Design for circularity / reduced environmental impact
Rethinking global fashion supply chains to reduce carbon emissions
Ways to mitigate the impact of climate change on marginalised and disadvantaged communities
Regenerative agriculture and fashion
New paradigms for the transition to net zero in fashion, such as degrowth
Balancing the interests of people and planet in the transition to net zero carbon
All accepted abstracts will be included in the "Fashion & Climate Change Online Symposium 2021 Book of Abstracts" and published online.
Submission deadline has now passed 
Symposium Programme
Day 1
Thursday 9 September 2021
09.00-09.05 Welcome Address from Professor Liz Barnes, Head of Manchester Fashion Institute and Dr Patsy Perry, Reader in Fashion Marketing
09.05-10.15 Academic Keynotes
9.05 – 9.40 Professor Walter Leal, Professor of Environment and Technology at Manchester Metropolitan University – Fashion and Climate Change https://walterleal.info/
9.40-10.15 Professor Hui Tao, Dean of the School of Fashion, Wuhan Textile University, China – Sustainability Education http://fashion.wtu.edu.cn/info/1099/2914.htm
10.15-10.45 Panel Discussion 1 – China – chaired by Professor Hui Tao, Dean of the School of Fashion, Wuhan Textile University, China
Liang Zi, Founder and Creative Director, LIANG Zi Fashion Industrial Co. Ltd. www.tangysilk.com
Jane Yuan, Vice President, EEKA Fashion Holdings Ltd. http://www.koradior.com/
Thomas Chen, Chairman, Yantai Pacific Home Fashion Co. Ltd. www.pacifichomefashion.com
10.45-11.00 Virtual coffee break
11.00-12.00 Academic Session 1: Design
11.00-11.15 Tami Stewart, Leeds Arts University, UK – Designed to last: Reflections on the Manchester Cotton Board's 'Americas' Collection of 1940s-1950s Printed Textile
11.15-11.30 Abirami A & Dr. D. Vijayalakshmi, PSG College of Technology, India – Not Just One Day: A sustainable approach in developing a Bridal Collection using Multi Styling Technique
11.30-11.45 Adrian Thornton, Becky De Lacy, Jayne Mechan, Manchester Metropolitan University, UK – Interplay of Physical Half Scale Mannequin and 3D Digital Practices: Underpinning Sustainability in Fashion Education During a Global Pandemic
11.45-12.00 Beena Santosh Modathi & Isha Bharadwaj Tiwari, The Maharaja Sayajirao University of Baroda, India – The CHINDI Story: An Indian perspective to sustainable design
12.00-13.00 Academic Session 2: Production and Manufacturing 1
12.00-12.15 Charles Ross, Royal College of Art, UK – ReGenerative Agriculture – is this the golden arrow that can make Apparel Climate Positive?
12.15-12.30 Virginia Grose, University of Westminster, UK – Does the Devil Wear Cashmere?
12.30-12.45 Ms. B. Subathra & Dr. D. Vijayalakshmi, PSG College of Technology, India – Design and development of zero waste garments: a sustainable approach
12.45-13.00 Abu Sadat Muhammad Sayem, Manchester Metropolitan University, UK – Fixing Fashion: Addressing Climate Emergency (zero-waste pattern cutting for mass production)
13.00-13.30 Virtual lunch break
13.30-14.00 Panel Discussion 2 – Activism and Community Engagement – chaired by Dr Patsy Perry, Reader in Fashion Marketing, Manchester Metropolitan University
Stitched Up https://stitchedup.coop/
Manchester Fashion Movement https://manchesterfashionmovement.com/
Climate Emergency Manchester https://climateemergencymanchester.net/
XR Fashion Action North https://www.xrfashionaction.com/
14.00-14.30 Industry Keynote 1
Giles Jackson, Co-founder and President of Liberation Kilt Company, USA http://liberationkilt.com/
14.30 Wrap up and close
Day 2
Friday 10 September 2021
09.00-09.05 Welcome from Dr Patsy Perry
09.05-9.30 Industry Keynote 2
Nicola Giuggioli, Chairman of Eco–Age, Italy https://eco-age.com/
09.30-10.00 Panel Discussion 3 – Luxury – chaired by Sennait Ghebreab, Programme Leader Fashion Business, Istituto Marangoni, London
Dr Antoinette Fionda-Douglas, Founder of Beira https://beira.scot/
Alessandro Belluzzo, President of the Italian Chamber of Commerce and Industry for the UK
Iris Skrami, Co-Founder of Renoon https://renoon.com/
Lisa Nan, Editorial Associate, Jing Daily https://jingdaily.com/
10.00-11.15 Academic Session 3: Production and Manufacturing 2
10.00-10.15 Amanpreet Kaur Kharbanda, Lovely Professional University, India – Innovations to reduce the environmental impact of textile manufacturing
10.15-10.30 Swetha Jayalakshmi & Banumathy Sundararaman, PSG College of Technology, India – T-shirt made from recycled PET bottles: an approach to reduce carbon
10.30-10.45 Sameer Rahatekar & Prabhuraj Venkatraman,  Cranfield University and Manchester Metropolitan University, UK – Environmentally Benign Manufacturing of Regenerated Cellulose Fibres for Fashion and Textiles Application
10.45-11.00 Prabhuraj Venkatraman & Sameer Rahatekar, Manchester Metropolitan University and Cranfield University, UK – Development of Natural Biopolymers with Antimicrobial properties for Activewear applications
11.00-11.15 Nick Hall, Manchester Metropolitan University, UK – Wake up to Waste: Challenges and Barriers for the Chemical Recycling of Textiles
11.15-11.30 Virtual coffee break
11.30-12.30 Academic Session 4: Consumption
11.30-11.45 Noreen Siddiqui, Elaine Ritch, Catherine Canning, Caledonia Gunn, Glasgow Caledonian University, UK – Impact of Covid-19 on Fashion Consumption: Consumer Insights
11.45-12.00 Kathryn Lewis – Redress App: Deepening the connection with our clothes through repair
12.00-12.15 Chera-Leigh Frieslaar, University of Lincoln, UK – Insights into developing a more sustainable and circular fashion economy
12.15-12.30 Pragya Sharma & Mudit Makhijani, Indian Institute of Art and Design, India – Reversing fashion systems: Studying how overproduction is responsible for overconsumption in the industry
12.30-13.00 Panel Discussion 4 – Circular/Digital – chaired by Nick Hall, Senior Lecturer in Fashion Business, Manchester Metropolitan University
Peter Semple, Chief Brand Officer at Depop https://www.depop.com/
Leslie Holden, Co-Founder of The Digital Fashion Group https://thedigitalfashiongroup.com/
Michael Ferarro, Executive Director of the FIT/Infor Design and Technology Lab (DTech) at Fashion Institute of Technology, New York https://dtech.fitnyc.edu/webflow/index.html
13.00-13.30 Industry Keynote 3
Amy Hall, Social Consciousness Strategic Advisor at Eileen Fisher, New York www.eileenfisher.com
13.30 Wrap up and close
Organising Committee
Dr Patsy Perry, Reader in Fashion Marketing, Manchester Fashion Institute, UK
Professor Hui (Maggie) Tao, Head of Fashion School, Wuhan Textile University, China
Sennait Ghebreab, Programme Leader Fashion Business courses,
Istituto Marangoni London
Contact
Dr Patsy Perry, Reader in Fashion Marketing
Manchester Fashion Institute
Email: mfisymposium@mmu.ac.uk