FASHION AND CLIMATE CHANGE ONLINE SYMPOSIUM 2021
9-10 September 2021
FASHION AND CLIMATE CHANGE ONLINE SYMPOSIUM 2021
9 – 10 September 2021 | Online | 08:00-13.15 GMT
London 09:00 – 13.15 BST | Beijing 16:00 – 20:15
New York 04:00 – 09:30 | New Delhi 13:00 – 17:15
A free online symposium hosted by Manchester Fashion Institute which aims to further illuminate fashion's role in the climate agenda by debating whether and how fashion contributes to a better world, and extend our understanding of the impact of fashion on climate change and routes to decarbonisation for the benefit of people and planet.
Fashion is one of the world's most important creative industries and touches the lives of most people in the world, helping us to construct and communicate our identity as well as providing a livelihood for millions of people. However, it requires large amounts of water, energy and toxic chemicals, generating increasing carbon emissions, pollution and textile waste. Its wasteful and environmentally polluting supply chain operations contribute to the climate crisis, all the more so due to the growth of fast fashion which relies on cheap manufacturing, frequent consumption and short-lived garment use before disposal. We need an industry-wide shift to a slower and smaller fashion system to support efforts to meet net-zero targets as a way of mitigating the impacts of climate change, but there are trade-off between meeting environmental goals and supporting some of the world's most vulnerable workers (as seen during the COVID-19 pandemic when supply chains halted) and we must also recognise our responsibilities toward millions of people worldwide whose livelihoods are dependent on their toil in global fashion supply chains.
This event will bring together diverse and international voices from academia, industry and activism to share insights and debate critical issues in fashion's climate change agenda from various perspectives such as materials and design, supply chain management and consumer behaviour. Join us for inspiring and forward-looking sessions that include keynote talks from academics and industry experts, academic research presentations and discussion panels with industry experts and other stakeholders.
This event is the finale to a 3-part collaborative project between Manchester Fashion Institute and Wuhan Textile University, China.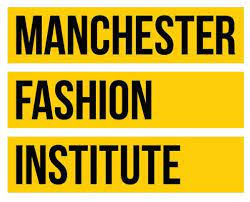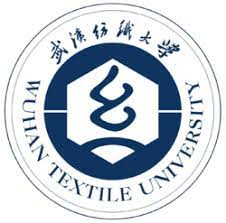 CALL FOR PAPERS/PRESENTATIONS
We welcome contributions from established and early-career academics and researchers, practitioners, makers, educators, industry professionals and students that address ways of mitigating fashion's climate change impact and routes to decarbonisation across cultures and geographies, including (but not limited to):
Potential for scaling circular fashion / slow fashion initiatives
Innovations to reduce the environmental impact of textile manufacturing
Design for circularity / reduced environmental impact
Rethinking global fashion supply chains to reduce carbon emissions
Ways to mitigate the impact of climate change on marginalised and disadvantaged communities
Regenerative agriculture and fashion
New paradigms for the transition to net zero in fashion, such as degrowth
Balancing the interests of people and planet in the transition to net zero carbon
Please send an abstract of 250-300 words (excluding title, keywords and references) using to mfisymposium@mmu.ac.uk by Friday 2 July. Abstracts will be double blind peer reviewed based on their relevance to the symposium theme, conceptual strength of the main idea, rigour/quality of the research, and quality of communication. Authors will be notified of acceptance by Friday 16 July.
All accepted abstracts will be included in the "Fashion & Climate Change Online Symposium 2021 Book of Abstracts" and published online.
Symposium Programme
Day 1
Thursday 9 September 2021
09.00-13.15 BST
Day 2
Friday 10 September 2021
09.00-13.15 BST
Use World Clock at GreenwichMeanTime.com to check your local time.
Organising Committee
Dr Patsy Perry, Reader in Fashion Marketing, Manchester Fashion Institute, UK
Professor Hui (Maggie) Tao, Head of Fashion School, Wuhan Textile University, China
Sennait Ghebreab, Programme Leader Fashion Business courses,
Istituto Marangoni London
Contact
Dr Patsy Perry, Reader in Fashion Marketing
Manchester Fashion Institute
Email: mfisymposium@mmu.ac.uk