Class of 2020
BA (Hons) International Fashion
Cultural Collective
Guest Editor: Adina Chrysler, Class of 2020
Main Image Credit: Haorui Liang (Ivan), Class of 2020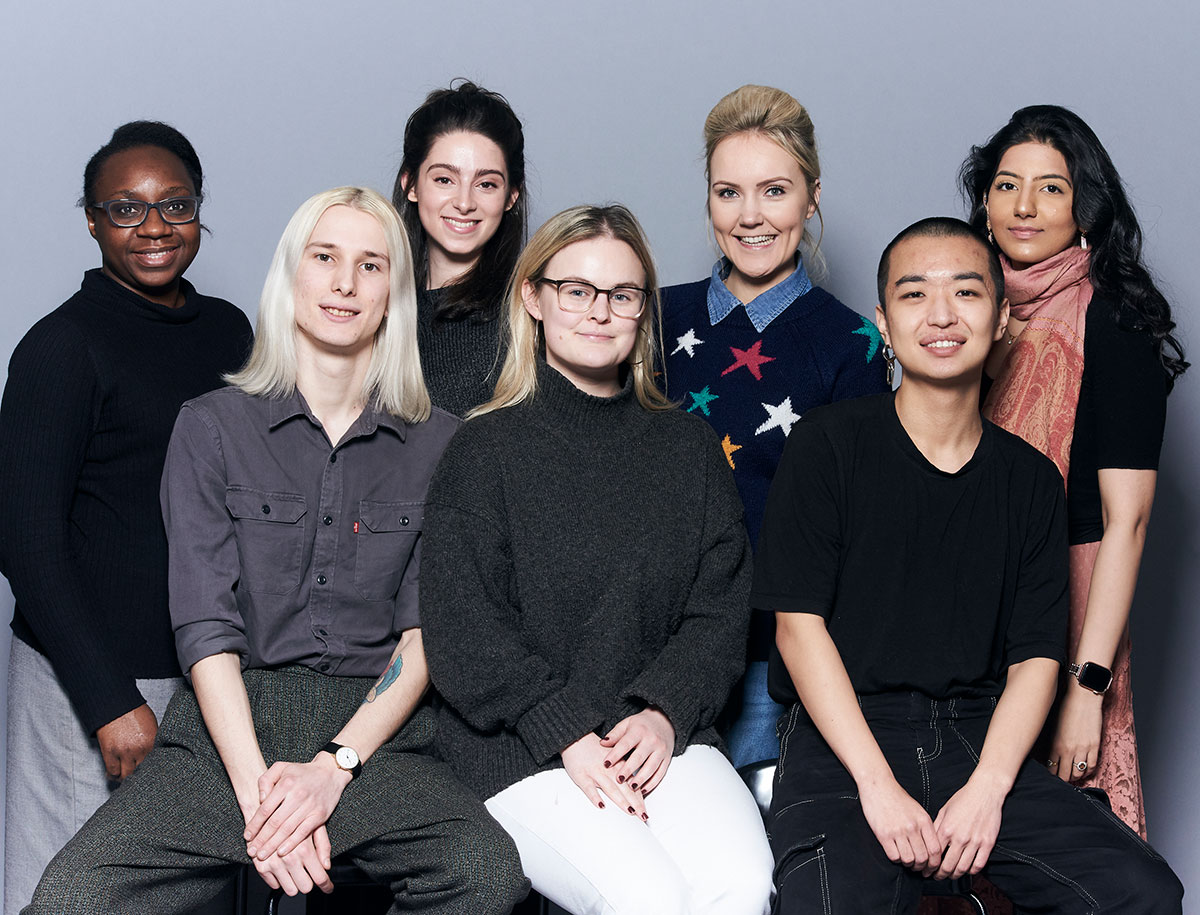 Loaded with talent from all walks of life, the International Fashion Class of 2020 is a multicultural array of students who share an immeasurable passion to achieve. We have a choice of two pathways: business practice and design practice, which have provided us with the opportunity to work alongside students with diverse experiences and cultural backgrounds. Working collaboratively on The Business of Global Fashion played on each other's varying strengths which emphasised the importance of ones role within the team, before proceeding on to individual study offering us the chance to develop our personal interests and to explore innovative techniques and processes within design and business.
A meticulously organised and engaging year configured to set us up for success. Completely challenging yet totally rewarding, the design practice pathway has enabled me to channel myself as a designer and hone my creative processes underpinning them with business acumen, a unique blend.
Gently encouraged by our ever supportive tutors to broaden our horizons and push beyond our limits, the course has culminated in confident, industry ready graduate designers and business practitioners with strong and telling portfolios. Exciting opportunities lie ahead.
As a group, we have laughed, we have cried, we have shared. But first and foremost we have learnt from each other. The year has ended on an interesting note, but we will continue forth on our onwards journey, taking with us skills and sweet memories to last a lifetime.
It has been a pleasure to welcome our international cohort onto BA International Fashion Design and Business Practice pathways. Since embarking on their journey with us, the Class of 2020 has grown in confidence and developed a strong sense of their professional identity as designers and future business leaders. They have embraced tasks with dedication and determination; some of the work showcased is testament to that.
They have worked closely and supported each other, which will no doubt result in long-lasting friendships maintaining the international network formed during their time at the Manchester Fashion Institute. The Covid-19 outbreak means that many students returned home or had to work in isolation before completing their degree. This has been an enormous challenge but our students have risen to it and produced some original and exciting work – a tribute to their creativity and ingenuity. All the staff on the Programme are inspired by the Class of 2020 and wish all students a healthy and prosperous future.
Nathalie Evans, Programme Leader, BA (Hons) International Fashion
'I knew I wanted to incorporate primary research of childhood images along with pictures of my parents, in particular their wedding photos. This had always been an inspiration for me as I grew in my design journey. I wanted to make my first collection of the brand I was developing personal and a reflection of what I am, which is my parents, so using their photos as inspiration for textiles, colour and mood for this collection made it more authentic…. As I researched and read books that related to women and Pakistani culture, I realized that many of the experiences of the case studies within these books are stories my family in Pakistan could relate to. This led me to have a deeper passion to make a change and help the people of my country through this brand'.
Amara Raza, Class of 2020
The Class of 2020 is an exciting multi-cultural cohort, who have brought together a wide range of cultural perspectives on fashion. Working together, this inspiring and diverse group of students have exchanged ideas, discussed and debated fashion influences that included culture, religion, and politics and have gained a broad view of the worldwide fashion industry. Their conversations have provided them with the skills to communicate across borders and cultures and prepared them well for the global nature of the industry they are about to enter.
The Class of 2020 had their education interrupted by the worldwide pandemic and many had to return home to complete their studies from countries as far apart as India and China. The cohort met the challenges presented to them and continued to work entirely in lockdown in different parts of the world, still in support of each other in the virtual world and have produced a rich body of work that represents the diverse nature of our industry, in what has been a truly internationalised experience.
Jane Ledbury, International Lead, Manchester Fashion Institute.