Fashion Design and Technology go to Amsterdam
06 December 2018
Seventeen students from the Fashion Design and Technology course recently travelled to Amsterdam for a study trip.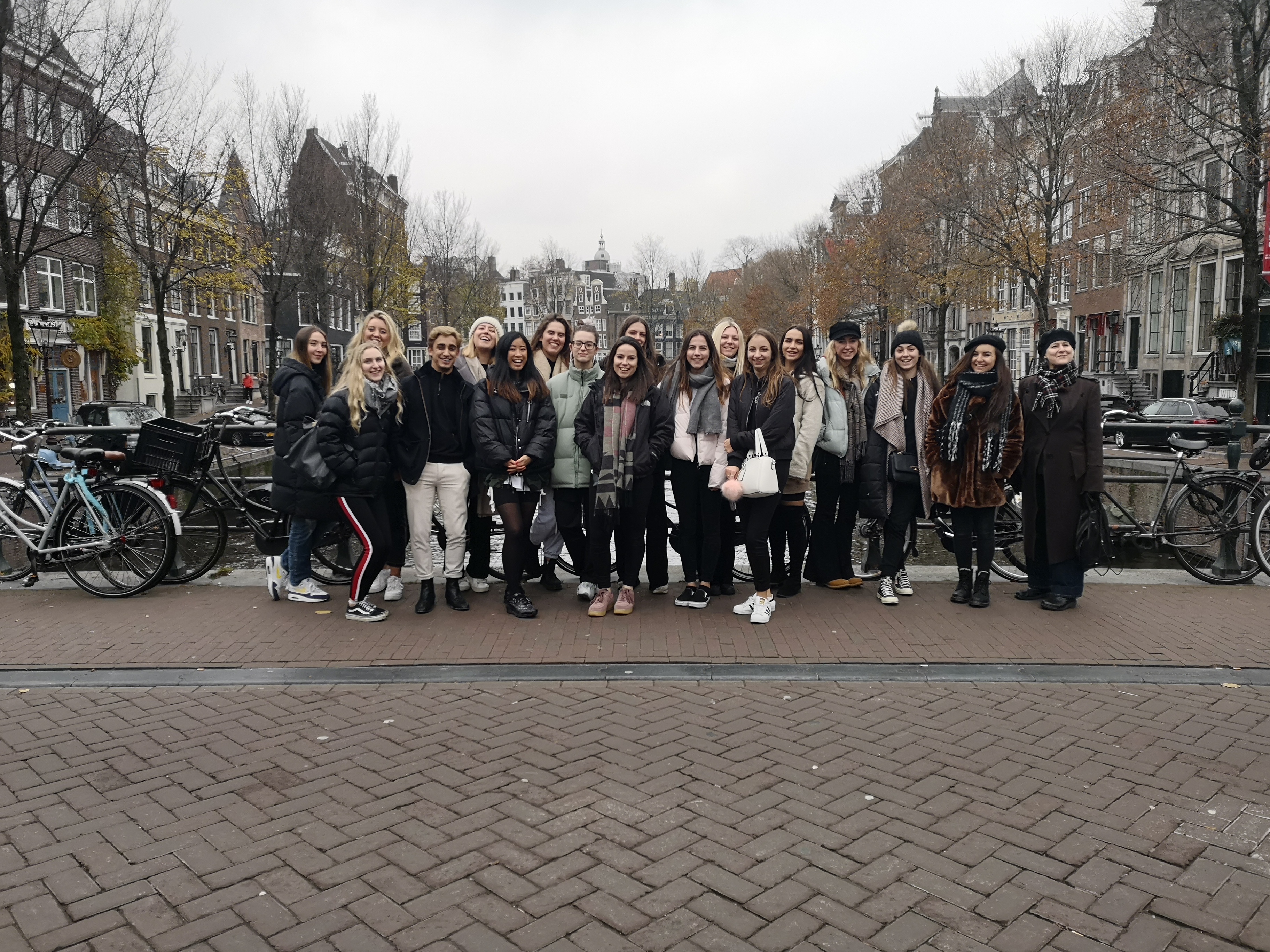 The trip included a number of interesting activities as well as plenty of spare time that the students could use for research. The first of the visits was to Denham the Jeanmaker, where Design Director – Leo Brancovich – talked through the design process, unique to Denham. He explained the design principals that his team work to; to ensure that the product they design embodies the Denham values. He demonstrated how their archive items had been reinterpreted for their modern consumer, by integrating new seasonal design inspiration and technology.
The company's Creative Director – Ali Kirby – then talked about the importance of great research and developing a narrative to embed in the work you produce. Both designers showed examples of sustainable practice (including developing trims using recycled materials/reworking surplus military sleeping bags into coats) and the importance of this for our students to consider in their own practice.
The students then visited Denim City, the 'headquarters' of Amsterdam's international denim ecosystem. Academy Tutor – Maarten Wentholt – had put together a half-day programme consisting of the follow; laundry training and theory; practical workshops; and sustainability. The students learns about wet and dry denim processing and their impact on the environment. They also learnt about how technology is providing alternative solutions to some of the denim industry's biggest environmental impactors. They were then free to experiment with the Denim Lab facilities, including washing machines, dryers, abrasion, ozone, laser, scraping and spraying units.
There was also an optional visit to the Fashion for Good museum, which tracks how the fashion industry has previously impacted the environment in the past and how technology is improving all aspects of the industry.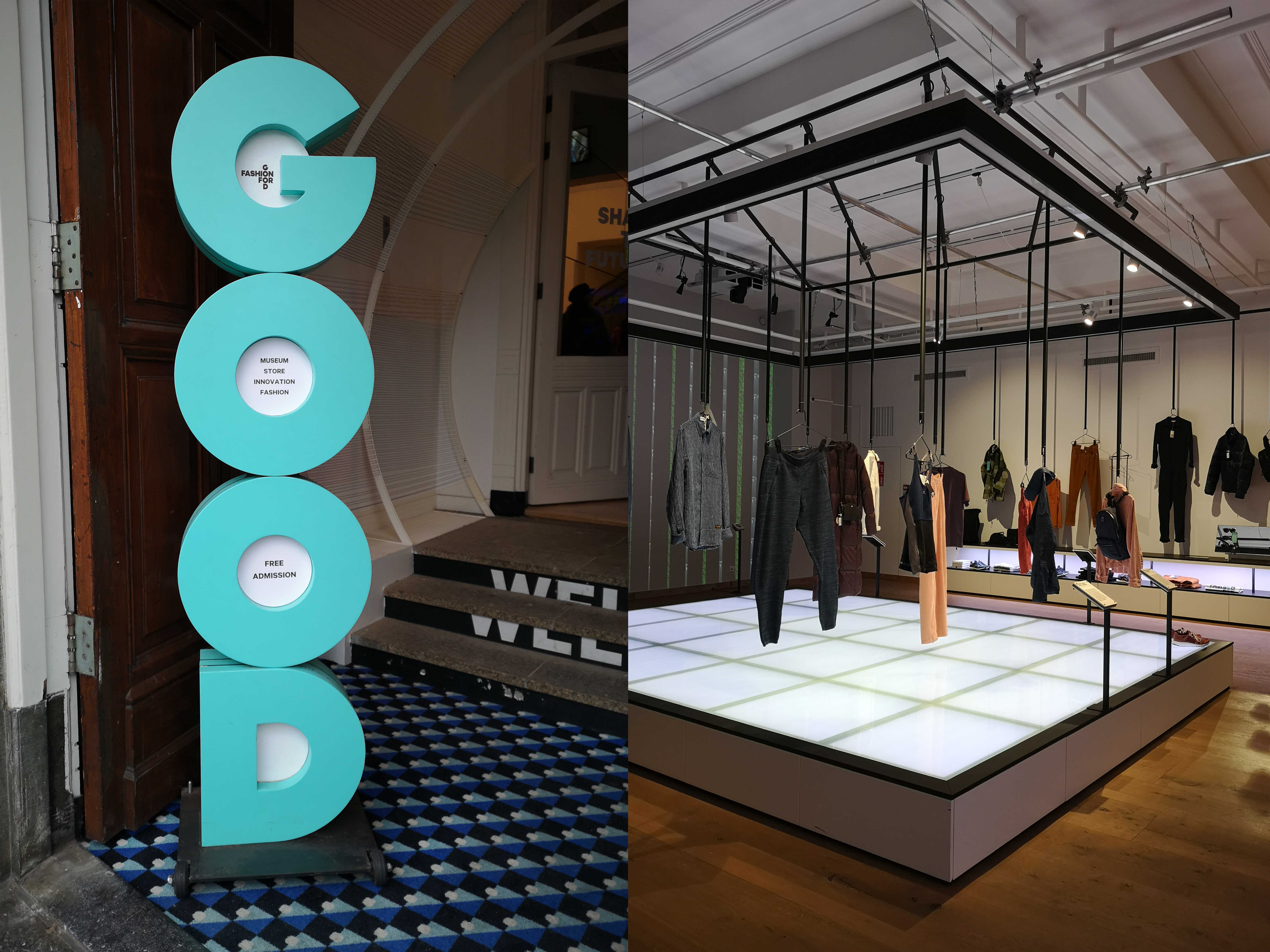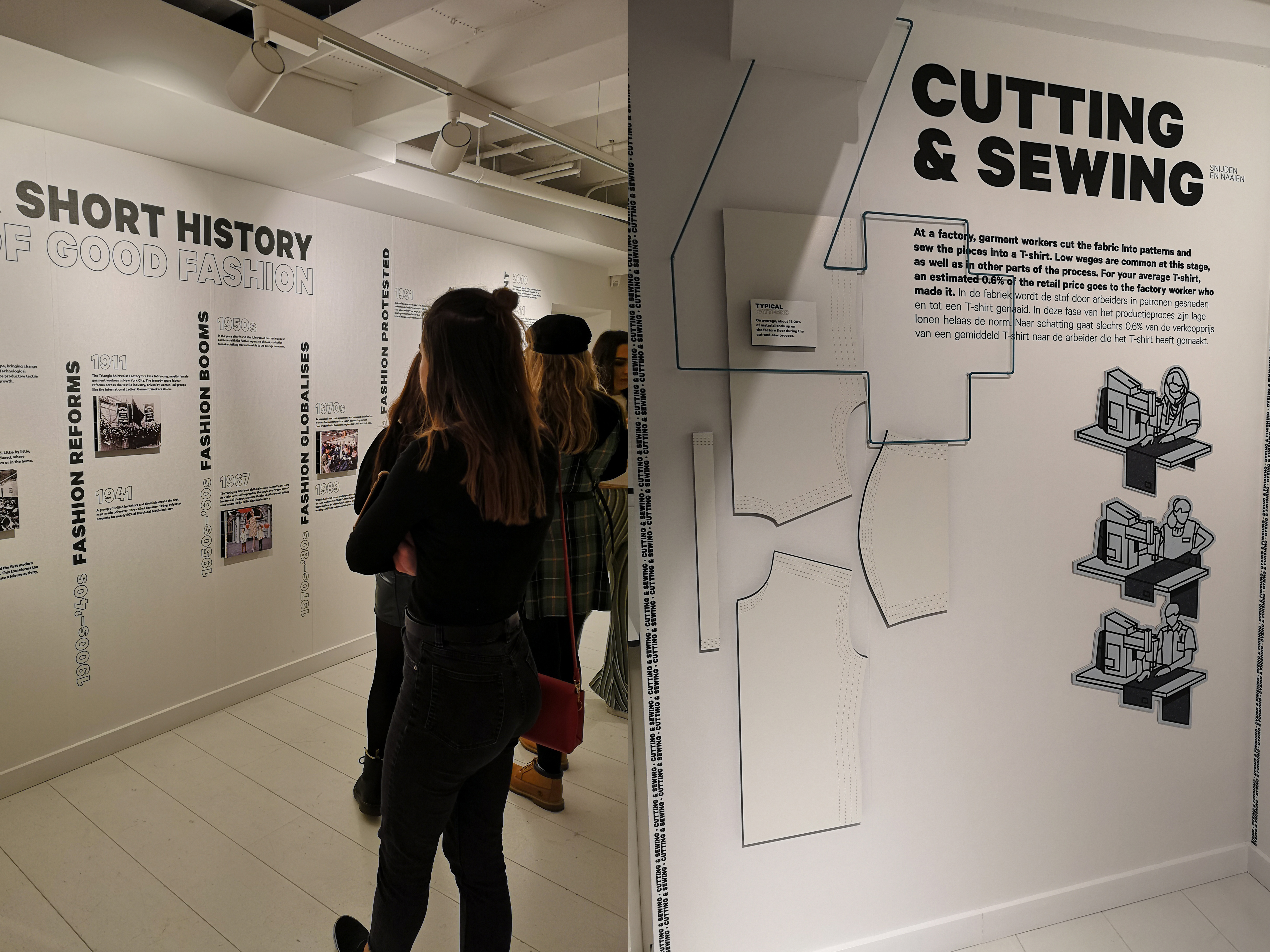 Fashion Design and Technology student Demi-Louise Munro who attended the study trip said: "I found the trim very informative and interesting. It has really helped me to understand more about sustainability in the fashion industry and has given me a great insight into the denim process. It's definitely inspired me for my next project."