MA Fashion Innovation respond to Lacoste brief
03 July 2018
They travelled down to London to present their project to the Pentland Group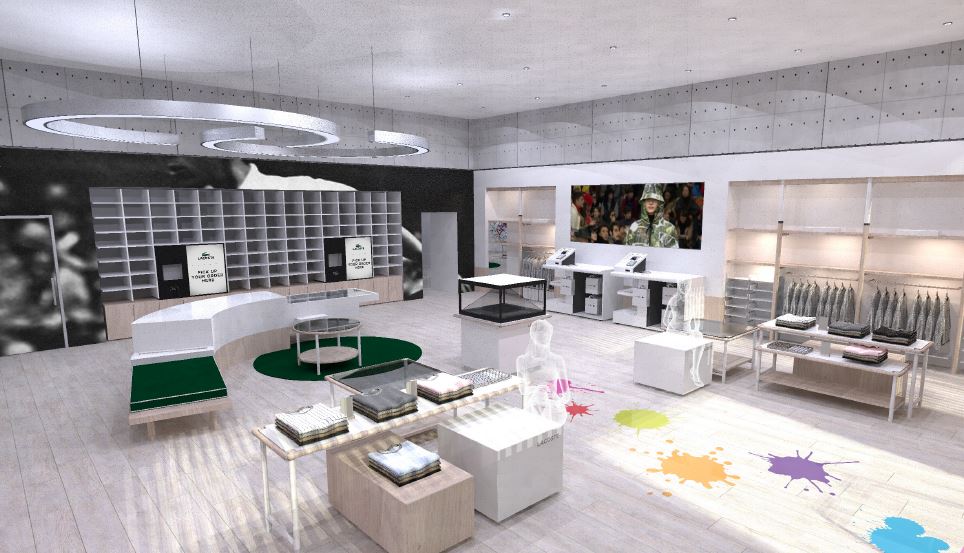 Responding to the much written about changing retail landscape, demise of department stores and the physicality of fashion retail, the live brief set by Lacoste asked the MA Fashion Innovation students to consider the online fashion consumer.
It asked them to reflect on a consumer's time constraints, and the trust in specific retailers who understand their customers and provide a reliable, quality service, and the shifting priority fashion has in many lives.
The students were required to produce a project that essentially focussed on the digital retail space and deliver a 'phygital' store concept realised through a collaborative proposal, working with fellow Fashion Institute students and students from our partner Aalto University.