Fashion Design & Technology alumni shortlisted for international young designer prize
23 February 2018
Two fashion graduates have been selected as finalists for the prestigious iD International Emerging Designer Competition 2018.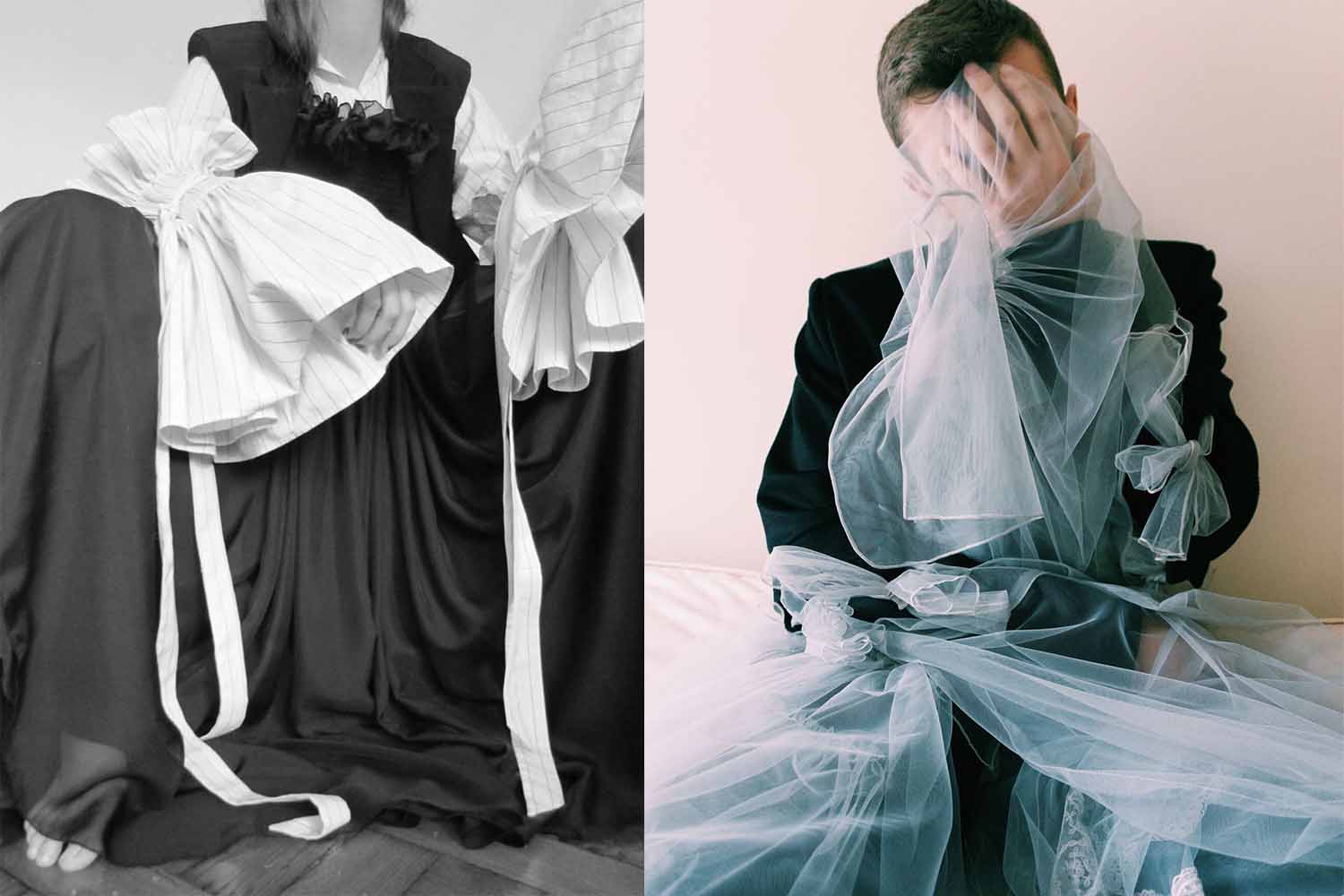 Katie Clarke and Jade Shields, alumni of the BA (Hons) Fashion Design and Technology course at Manchester Fashion Institute, are two of only five UK university representatives shortlisted for the global fashion prize that celebrates the latest in innovation and creativity.
They will travel to Dunedin in New Zealand for the final show in May 2018 to be judged by a panel of leading international experts.
Jade Shields said: I am excited to be travelling to New Zealand with Manchester Fashion Institute for the competition. I will be showing both some old and new designs and continuing to question how patriarchy and masculinity are changing and forming in our fast moving society"
John Earnshaw, Senior Lecturer in Fashion Design and Technology (Womenswear) at Manchester Fashion Insitute, said: "We are incredibly proud of Katie and Jade who both have a strong design vision creating fashion-forward collections, which represent the diversity of talent at Manchester Fashion Institute. This is a fantastic opportunity for our BA (Hons) Fashion Design & Technology graduates to showcase their work at an international level. We look forward to seeing the collections on the catwalk in New Zealand later this year."
Entrants from 21 countries will vie for the main NZ$6000 first prize during the show on May 2-6th.
Dr Margo Barton, Professor of Fashion and iD Dunedin Fashion Creative Director, said: "The talent on show for 2018 is pushing boundaries with diverse cultural and personal identities explored through their fashion languages. This is a unique opportunity to be amazed by the future of the world's fashion, right here in Dunedin."