A styling workshop with a difference
09 February 2018
Recently students in their final year of the BA (Hons) International Fashion Promotion programme undertook a Strategic Communications styling workshop with a specific focus on typography.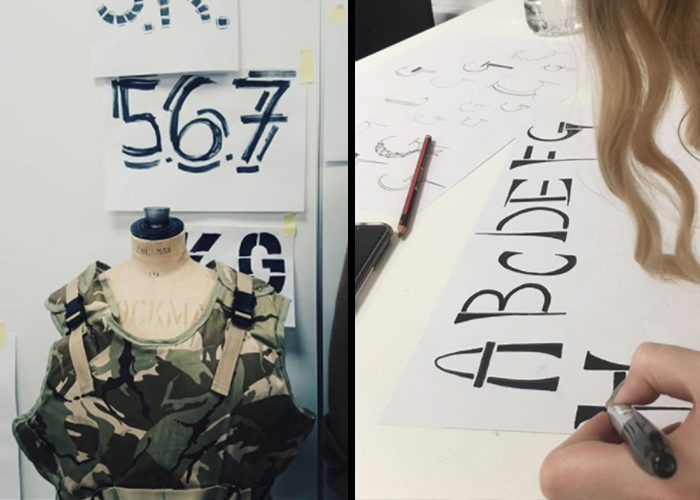 One-half of the students were tasked with choosing a garment and really looking into the detailing of that garment, and examining what it stood for and meant. They were asked to explore how these details could influence typography. They were then required to produce a series of fonts that were inspired by their chosen garment and use creative techniques to produce this.
Stacey Rhodes, a student from the first group said, "I chose a bullet proof army vest, I produced a numbers of fonts influenced by this. For one of them I created a number sequence using strong lines with a graffiti pen and splattered ink across the page – this was inspired by the idea of having mud and dirt marks on your face when at war."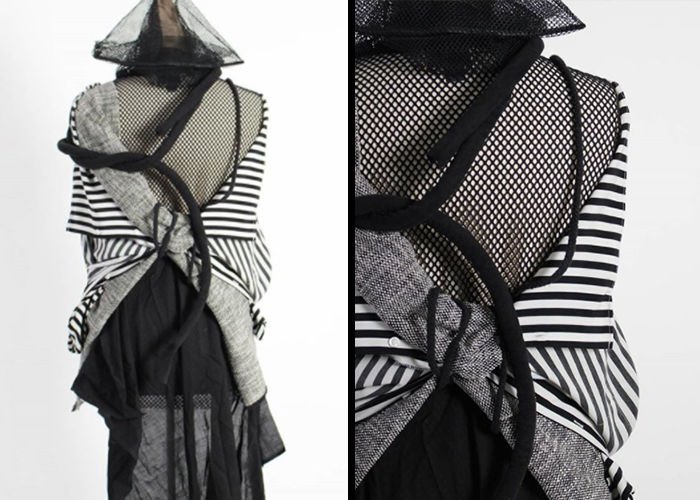 The second half of the students were asked to explore a specific typeface and were asked to explore what this font meant to them creatively. From there they were given various objects and fabrics, and were asked to style an outfit based on what they had thought about the font.
Kieran Gowan, a student working within this group said, "One font really spoke to me, as it instantly made me think of the moon and rebellion and it really inspired me to create my outfit."