Another successful Mock Assessment Centre for Manchester Fashion Institute students
31 October 2017
Employability is embedded into the curriculum to provide an experiential learning experience for our students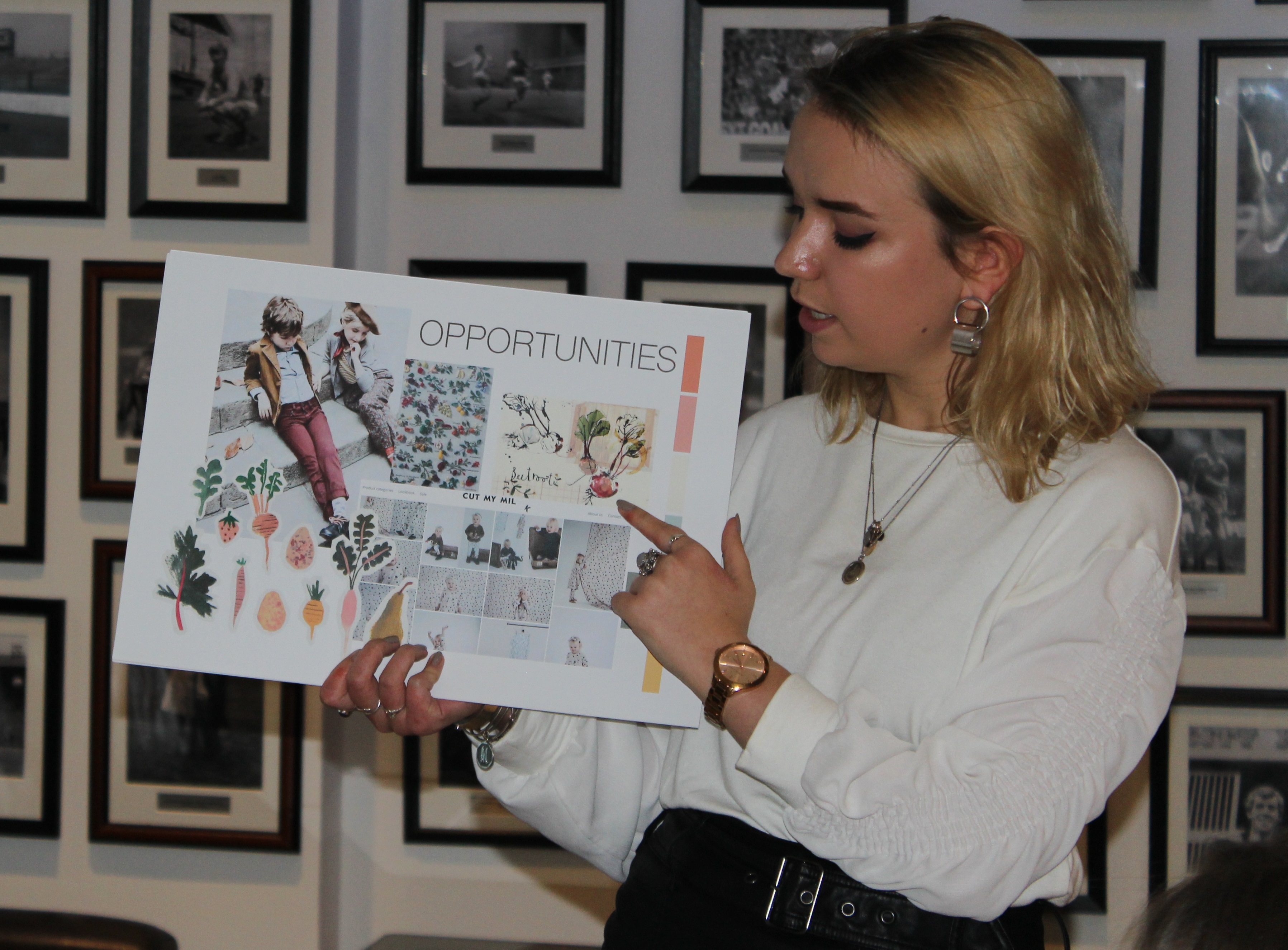 "The Assessment Centre event held at the Etihad Stadium this week was another outstanding success for the Manchester Fashion Institute. It was great to witness our students presenting themselves in a professional manner in this environment, and impressing the assessors. We strive to enhance the student's learning experience and feel that this assessment day does provide our students with the confidence to be the best in the jobs market and beyond".
Caroline Herz Head of Placements and Employability, Manchester Fashion Institute
How it works:
Manchester Fashion Institute work with an industry partner: Smart Resourcing Solutions Ltd., who provide 35 industry assessors to test the communication skills of our students.
400 students participate in three activities on the day: Group Exercise, Individual Presentation & 1-2-1 Interview.
Each student leaves the venue on the day with meaningful written feedback so that they can start to write their summative self-reflective report which is then marked by our academic staff. This is embedded in the curriculum at level 5 in the Synergy Unit and counts for 40% of their overall unit mark.
Benefits:
Provides an opportunity for students to meet external assessors from Arcadia, boohoo New Look, Next, Marks and Spencer, River Island and many more from graduate recruitment backgrounds and gain valuable feedback from experienced industry proffessionals.
Talent scouts from industry look for new recruits in this 'early bird' process we provide through this mock assessment event.
Taking the students through these practice exercises gives them the confidence to apply for more jobs and perform more effectively in interview/assessment proccesses.
Student Feedback:
" I was really nervous about the day but once I started my presentation I felt much more confident in my own ability and the feedback I have received will be invaluable when I go on to apply for my placement and jobs in the future"
" The external assessors from industry were really friendly, they gave some great tips and advice for how to prepare for an interview. Following my presentation I was told by one of them that I should definitely apply for their 1 year placement scheme which gave me a real confidence boost"
"Today has been great! I didn't know what to expect but I've come out of it having learnt a lot about myself and I'm looking forward to applying what I've learnt to the real world"