Marcella Lopresti

BA (Hons) Fashion Buying and Merchandising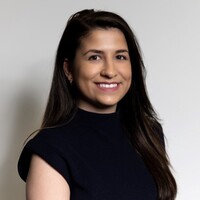 Studying Fashion Buying and Merchanising at MMU has been a dream come true. The whole experience has been life changing. The degree itself was amazing and I fully believe this has alot to do with being taught by industry experienced lecturers. Also, during my time on the course I really enjoyed attending the industry talks that were avaliable to us students. They were insightful for career direction, building contacts and gaining a better understanding of the buying role.
What I love most about MMU is their enthusiasm for your future. They shape you into a professional so that when you leave university you are confident and ready to face the competitive industry! And on that note, with one week left of univeristy to go I had landed myself a buying assistant role at The Very Group, my dream company!