Lottie Chippindale

BA (Hons) Fashion Business and Management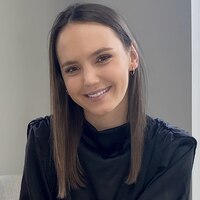 I am an advocate for slow fashion, and place significant value in creating positive environmental and social impacts through a circular, regenerative approach to consumption. My experience in Merchandising while working for large corporations including John Lewis, Jigsaw and MATCHESFASHION highlighted my interest in decarbonisation and the transition towards carbon neutrality. The fashion industry's carbon footprint continues to grow and attract public scrutiny, yet, for the majority of businesses little responsibility is being taken. This motivated me to create Tech Styles.
Tech Styles is a carbon tracking and reporting, cloud based, B2B service and software. Tech Styles provides a starting point for fashion-based SMEs to report on carbon and energy emissions through tracking all touch points of the business; with the objective to offset and reduce the fashion industry's carbon footprint in real time, a core pillar of Environmental, Social and Governance. Tech Styles measures carbon emissions from focused components of the life cycle analysis (LCA), including raw materials, production, packaging and transportation of materials and finished goods. The software is fully adaptable for all retail businesses and multiple affordable packages are available to buy per annum covering a range of prices and licences depending on the size of the businesses.