Abigail Mia Halliwell

BA (Hons) Fashion Business and Management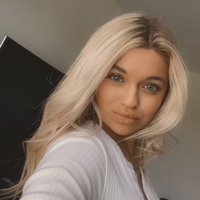 AM Swim was established through critical research into the luxury swimwear market, where it was discovered that inconsistencies in apparel sizing is a growing phenomenon. A particular type of sizing inconsistency is that of vanity sizing, designed specifically to appeal to consumers' innate desires to feel smaller. However, this tendency to only use idealised body shapes and the increasing magnitude of size discrepancies, is a source of frustration to consumers who in turn fail to find an appropriate size.
In response to the issues surrounding current problematic sizing practices, garment fit and self esteem along with the industry's contribution to textile waste, AM Swim provides a solution, turning the tide on standardised inflexible sizing by creating luxury swimwear that represents women realistically. Using minimalist figure flexing designs along with a simplistic sizing strategy, the swimwear is designed to sculpt and support all body shapes in order to harness inclusivity.

Throughout my degree I have developed strong knowledge of the fashion industry of tomorrow, building creative thinking and business acumen. I have also acquired invaluable insight into the fundamentals of global business strategy, digital enterprise, consumer journey, sustainability, business analytics and innovation and entrepreneurship. All of which have left me with a breadth of knowledge and expertise that I will employ throughout my career in the fashion industry.