Jemma Persson

BA (Hons) Fashion Design and Technology (Womenswear)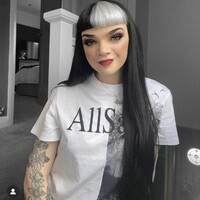 I'm Jemma Persson, fashion designer specialized in Womenswear, with industry experience in both Menswear and Childrenswear. As an undergraduate student, I won Fielding and Nicholson's (Tailoring) live brief competition, as well as a top five finalist in the Old Navy competition. The tailoring brief itself was truly fascinating to work to bespoke tailoring and to understand the importance of having a personalized and custom made fit to suit each customer unique style.
From the tailoring brief this elevated my skills in slow fashion, which has now become a forefront in all my designs. Bringing this into my final collection, I wanted to break the tradition of buying a new wedding dress and instead move back to the old tradition of 'Sunday Best". Designing interchangeable timeless garments which can be worn to any occasion.