Georgia Randles

BA (Hons) Fashion Design and Technology (Menswear)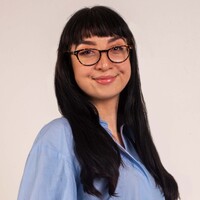 I am Georgia Randles, an Undergraduate BA(Hons) Fashion Design & Technology: Menswear Student. I specialise and passionate about Menswear, but have previous experience in designing Womenswear & Childrenswear as well.
My creative process always have these three elements when I am designing: Innovation, Purpose & Technology. The fashion industry is constantly innovating and experimenting, which has inspired me to research into new innovations and technologies. Since coming to university I have discovered new techniques and construction methods, leading me to experiment with techniques through sampling and when designing to consider different ways of construction. When designing I am inspired by many different things, such as location, trends, films, music; these heavily influence what kind of atmosphere my concept and collection creates. I enjoy being inspired by different elements, creating unique collections that continue to push my design creativity.