Evie Corless

BA (Hons) Fashion Design and Technology (Womenswear)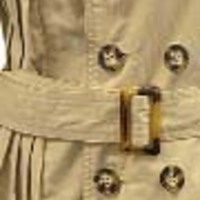 My collection is inspired by contemporary and relaxed workwear. My garments were made from organic cotton, sustainable Tencel crepe fabric and eco-friendly gabardine twill cotton.
I have produced a circular fashion range, by creating seasonless and everyday wear garments. The colours that I used for my collection were: mustard, dark green, bottle green, white and classic beige for my trench coat. My colour scheme was influenced by the colourful and captivating buildings in Nyhavn, Copenhagen. I was also inspired by Me and Em's modern workwear range and my trench was inspired by the sophistication of Max Mara's outerwear collections.