Jemima Crane

BA (Hons) Fashion Design and Technology (Womenswear)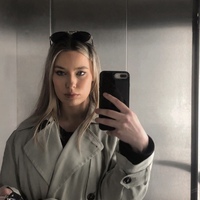 Womens Eveningwear Fashion Designer.
I enjoy taking insporation from historical garments and Designers e.g. Elizabethan Era and 1950's Dior silhouettes and making them modern. My design aesthetic evolves around enhancing and accentuatuating the female form and especially to help achieve an hourglass silhouette - usually with nipped in waistlines and bodycon garments with statement additions and embellishments.
My Final Major Project concept was a modern take on the Elizabethan Era of dramatic style and embellishments whilst accentuating the modern hourglass figure, including references to links to nature of an English garden and encorporating embroidery and intricate laser cut patterning. Juxtapositioned the rigidness, volume and princess pleating with modern flowing femanine loose flowing fabric/watteau style backs.
I also have an interest in how we can get the most out of our clothing. One example, is a eveningwear dress i made that had the ability to be worn a total of 8 different ways - generating 8 completely different styles and silhouettes. Featuring invisible zips in side seams of skirts/allowing them to be used as arm holes to transform into a cape or cropped jacket. As well as this, poppers to let out volume to increade skirt length or shorten, or detach it completely.