Elishia Dodd

BA (Hons) Fashion Buying and Merchandising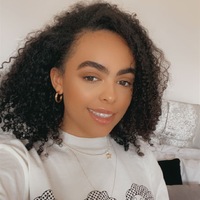 I have loved every minute of my time of studies at MMU during my Fashion Buying and Merchandising degree. Before I started the course, I didn't know much about the roles of fashion buying or merchandising, however I have found that I have enjoyed learning and gaining an understanding of the fashion industry, paired with how dynamic and challenging it can be. I have developed my analytical and creative skills which have helped me to succeed at the start of my career.
Between my second and third year, during the pandemic, I managed to secure a industry placement at The Very Group as a Buying Assistant. During my time I worked on the branded side working for the Ladies High Street team orginally then moving into the Childrens Specialist Footwear department. I found that my stuides really helped me understand the industry and enabled me to excel during my time at Very Group.
For my final year, I decided to take the business project route to create my own brand The Gemini Child. I created the brand in order to encourage women to create core capsule collections in order to rewear garments and become more sustainable. For my first collection I decided to focus on holidaywear due to the lifting of holiday restrictions due to the pandemic.
During my final few months at MMU, I managed to secure a job role as a Trainee Buyer at Home Bargains in the food department where I will be able to further develop with an amazing team to support me. I am excited to start my career and to see how it develops over the next few years. I will be forever thankful for my time at MMU and could not thank my tutors enough for supporting me.