Carl Malapitan

BA (Hons) Fashion Design and Technology (Womenswear)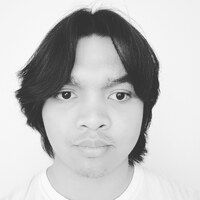 My work in this collection follows my basic principles of focus, towards true noticeable functions in garments and designing. The display of the form can seem simple but the complexity of the form is hidden inside.
Where outfit one "Enchant", chooses to be highly technical but does not over power and ruin functions, by being too embedded in the idea of comfort and articulation. The colours and usage of these neutral emotional tones and solid fills, rather than treated with patterns, is also an aspect of my work.
The usage of complex panels in outfit one, shows the beauty in the form itself, as well as working to create a form that does not over power the female form but supports its silhouette, by using stretch panel pieces that streamline the body, this streamlines the process of wearing too, making it easy to wear.
This is seen in the aspects used in outfit 2 and 3, with the Kimono sleeve coats, the aspects of ease of wear also come to mind, as the collection itself, uses little heavy materials and mostly uses light or soft materials.
Theses aspects coalesce into the emerging idea of what a modern Woman wants to wear, with the idea of what the ate needed to wear.
Marrying these two aspects with my methodology results in the garments and outfits present in my collection.
I wish you to analyse and understand my work, with my statements in mind.