Amy Dixon

BA (Hons) Fashion Design and Technology (Sportswear)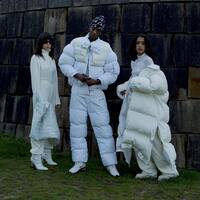 Having undertook my placement year at an Outerwear brand 'Arctic Army', I have discovered my drive to design within this market and direct my final collection in this direction.
Through my prior experience within a sporting environment, and my interest with designing creative outerwear, I have created an all-white skiwear collection with a streetwear aesthetic. I have experimented with innovative pattern cutting and the use of technical fabrics within my final year studies, to create a collection that encapsulates the culture of the streets; Inspired by the Music, Art and Architecture. This has allowed me to showcase my own personal style and strengths.