Natasha Richards

BA (Hons) Fashion Design and Technology (Womenswear)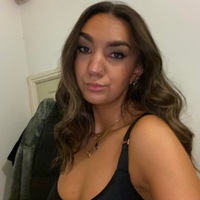 I as a designer aim to be as inclusive as possible, as I hope that all my designs can be available for ALL. I aim to push to create an inclusive and diverse space within lingerie. I aim to continue un my professional career the push for size and gender inclusivity in underwear/lingerie to allow a sector of fashion that was catered to the male gaze, to be a safe empowering space for ALL.
This is reflected in my most recent project - my final graduate collection of plus size lingerie inspired by my mother and how she and her style has influenced me today. I wanted to highlight the need for plus size representation in lingerie. I wanted to show how luxury/great quality lingerie should be accessible at ANY size.