Lily Victoria Taylor

BA (Hons) Fashion Promotion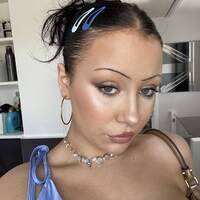 During my degree, I have become enthusiastic about the future of fashion promotion and how new technologies are shaping consumer experiences. I am interested in the use of extended realities such as virtual reality and augmented reality and also how gaming is merging with the fashion industry. I have decided to further my studies in this area and will be completing a Masters Degree in Emergent Technologies at MMU next year. I am excited to contiue experimenting with these technologies, in particular how I can combine physical and digital experiences and how this could be used in fashion and experiential marketing.