Lara Negro

BA (Hons) International Fashion - Design Practice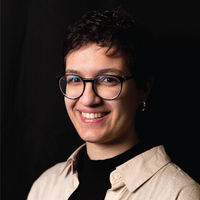 At Manchester Metropolitan University, I was able to work on various projects related to the world of the fashion industry, whether it be in terms of research and analysis of current issues, group work or realization of design projects. My year in Manchester brought me professional skills whilst consolidating my stylistic identity and enriching my knowledge.
Being able to study in England was a real opportunity for me which enhanced both my studies and me personally. Having an affinity with the world of tailoring and sewing I was able even more to explore the development and importance of the technicality of a garment.
For the rest, MMU gave me confidence in my skills and ideas for my future projects.