Isabelle Aram-Jackson

BA (Hons) Fashion Design and Technology (Womenswear)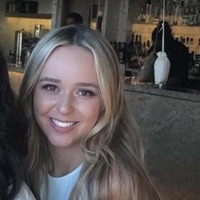 My final Collection is based around my Yorkshire Heritage taking inspiration from Barbara Hepworths Shape making and David Hockneys use of colour and style to create 'A Yorkshire Fantasy'.
With my interests involving draping to create shape, creative pattern cutting and illustration, i worked to incorporate all areas into my designs.
Sustainability at the forfront, i sourced fabrics close to home invloving 100% Wool in the collection as well as 3D printing personalised buttons made from recycled materials.
I look forward to taking my collection into the Industry and sharing my work.