Holly Burns

BA (Hons) Fashion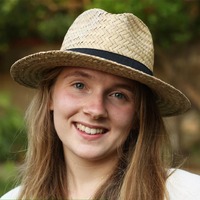 The inherent value of sustainability is core to my philosophy as a sportswear designer. Within my work across mens and womenswear, I show how these environmental values can be injected into outdoorwear design by incorporating a sense of place through print, knit and materiality.
The idea of 'Place' can mean many things to many different people, and my process applies this same concept to a garment. Each piece of clothing has an intrinsic sense of belonging in terms of where it was made, where the raw materials were harvested and where it is designed to be worn. I hope that through my work this shows an integrity and connection with the land, and promotes an attitude of respect towards the land that we so often take for granted.
Since my design associates such importance with 'place' and the outdoors, it is a key point for me that they should be genuinely practical for use in these situations, and that people would actually want to wear them. I have spent this last year learning about technical fabrics and construction techniques to ensure my garments are not only able to withstand constant use, but are comfortable and versatile. Looking into the technical clothing market has led me to start looking at adaptive design, suitable for those with disabilities, which has made me realise the gaping hole that exists in this area of the fashion industry. Through my final collection I have started looking for solutions that compromise between adaptive, ethical and performance clothing, however I know this is just a starting point. Despite this, I look forward to advancing this sector in the future, and helping the industry become a more genuinely inclusive, considerate community.