Hollie Van Eker

BA (Hons) Fashion Buying and Merchandising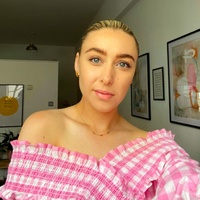 After deciding to step away from my retail management job, I made the choice to go back into education and enrolled for 4 years to study Fashion Buying & Merchandising at Manchester Met. Those 4 years spent at MFI were some of the most challenging, yet undoubtedly rewarding times I have ever had.
Whilst fashion buying has always been my dream career, the skills and knowledge I have gained throughout my time at university have truly opened my eyes to the scale of available opportunities that the fashion industry presents. The degree re-lighted the creative fire in me and gave me the space and support to push ideas and concepts further than I would have thought possible. With each academic year, I have been truly enlightened and given a huge boost in confidence about my capabilities and strengths that can take me forward following graduation.
Determination and hard work will get you far, and this degree has only fuelled my love for the industry I have always dreamed of being a part of, I now look forward to all of the opportunities that come my way as I begin my career!
It's never too late to invest in yourself and your future.