Hanna Sykes

BA (Hons) Fashion Design and Technology (Womenswear)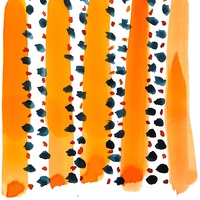 My work at univesity has focused around tailoring and making bespoke garments that fit beautifully and accentuate the female form.
My final collection was inspired by my German heritage. Looking through old family photograohs from East Germany, i was influenced by the bright colours and patterns worn by my family. Oversized fit was also a common silhouette amongst these photographs, which meant I was able to combine my tailoring skills to create well fitting garments that still had a modern oversized silhouette
Surface texture was influenced by brutalist German architecture, with grid-like structures being reflected through pintucked patterns and quilting.
I am passionate about making my work as sustainable as possible, and I was lucky enough to have been gifted old fabric from my German family, which was used throughout my final collection. In addition, I also used deadstock fabrics to make up the rest of my collection, resulting in an extremely sustainable collection.