Georgia Copsey

BA (Hons) Fashion Design and Technology (Menswear)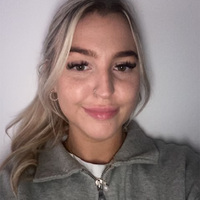 As a Menswear designer I take particular interest in outerwear which is an aspect I am currently taking into my final graduate collection. My main focus always starts with the details especially the trims, branding and specialised finishes.
My graduate collection is based on how the next phase of our lives is unknown and unscripted. This led me to research the wonders of the world; both natural and man-made which influenced my print story. From this I started to look into the undiscovered aspects of space and sea; looking at historic astronaut and diving suits. This heavily inspired my details and silhouettes. The Astronauts suit consists of many layers which is key for the survival in space, I took this aspect of layering and hidden details and used this to inspire my hidden pocket and hood detailing using the innovation zone to include taping and profile stitching.