Emily Chapillon

BA (Hons) Fashion Promotion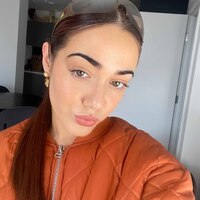 In a constantly changing industry, there is a need for adaption and exploration. Over the course of my degree, sustainability has become a topic synonymous in my work, with each project exploring ways to tackle issues within the fashion industry.
From creating an initial concept, to driving a campaign and producing visual content, I have developed a strong interest in brand development and digital communication. Since facing diffculties through Covid restrictions, my creative work has begun to highlight collaboration and by working with other creatives on projects, my passion for networking and developing work together has grown.
My final project 'Day to Night' campaign for Maharishi, is a hypothetical collaboration with Nike ACG exploring ways to develop Maharishi as a brand, concentrating on: expanding the brand community, developing sustainability strategies and improving personalised experiences. The editorial explores versatility within garments, highlighting ways to wear outfits at different times and various locations.
Reinforcing the Maharishi ethos of 'respect nature, utilise technology' and Nike ACG's 'All conditions gear', the campaign centres upon building relationships with nature and looking at ways to reduce our environmental impacts. The campaign includes an ecommerce, social media and out of home marketing roll out plan, with editorial imagery and a campaign video.
Images presented are styled, photographed and art directed by myself. Videography and editing by Nicky Darcy.