Claudia Montali De Freitas

BA (Hons) Fashion Design and Technology (Womenswear)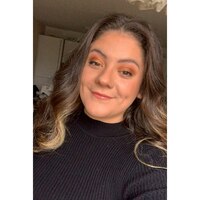 I am womenswear design student. I have completed a placement year at a unisex E-commerce brand called UNIK Clothing. For my final project, my concept has been bodies. Looking at how bodies move and how fabric drapes around different bodies I have been able to create a dramatic final collection.
I have practice in using several industrial softwares, both physical and technological. With experience on Adobe, gerber, industrial sewing machines and many innovative sewing machines I am fully equiped for the design and manufacturing process.
Throughout my four years at univeristy I have developed the knowledge of how to create a fully finished technical specification packs along with high quality design portfolios.