Chloe Graber

BA (Hons) International Fashion - Design Practice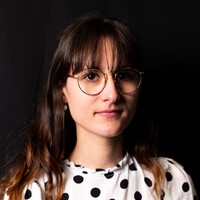 This year spent at the Manchester Fashion Institute was the occasion for me to dig into fashion theories and sustainable development, subjects that are close to my heart, in an academic manner.
I was able to develop my critical thinking and apply some aspects of my readings in a responsible way.
Reflecting on what sustainable development meant: fulfilling our needs as individuals without damaging future generations, pushed me to explore Children's wear.
I developed technical ways for garments to be worn longer, using deadstock or secondhand fabrics, to minimize textile and clothing waste.
I also elaborated a "humanitarian" collection, that would guarantee children victims of conflicts and wars a safer future.
I wish to continue exploring the ways to give fashion its positive impact back. This through research and project development taking care of the environment and people.