Abbie Scowcroft

BA (Hons) Fashion Business and Management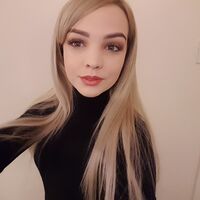 Throughout my time at university I have developed a passion for digital marketing and its power to captivate audiences through influential and visionary multi-channel campaigns.
For my Fashion Enterprise project I have proposed the creation of Above The Fold; a hybrid digital marketing and business development consultancy for Fashion & Lifestyle brands that care.
The Market: The fashion and lifestyle industry faces continued pressure from government and consumers to make better choices, seeing legal implications regarding greenwashing being actioned by the Competition and Markets Authority. Whilst consumers seek responsible brands, 53% of them also feel brands only promote environmentalism for the purposes of marketing and PR, leading to increased scepticism. (Marketing Charts, 2019)
The Problem: ESG is the new industry standard amongst consumers and investors, third party digital marketing agencies and freelancers often focus solely on profits and the bottom line, short term incremental gains and smoke and mirrors marketing techniques are favoured without regard to environmental, social and economic injustices - leaving business in a costly spiral of constantly churning over new customers.
Our Solution: Businesses need to review their understanding of what the bottom line means - A focus on Profits, People & Planet are fundamental to success and long term strategic growth within an industry under increasing pressure to generate real change. Consumers continue to show preferences to brands who have an authentic brand message with underlying ethical and moral values that align with consumer interests. Purpose-Led brands must embrace digital technologies to cut through the noise of greenwashing amongst market leaders in the industry, Above The Fold will embed ESG within all of its marketing and brand activations to develop deep and meaningful relationships between brands and consumers.