Fashion and Business
MA / MSc — 1 Year Full-Time
Fashion and Business
MA / MSc — 1 Year Full-Time
Fashion and Business
MA / MSc — 1 Year Full-Time
Fashion and Business
MA / MSc — 1 Year Full-Time
This one-year programme is an industry-focused collaboration between Manchester Fashion Institute and the Business School at Manchester Metropolitan University.
The MA/MSc Fashion and Business course is aimed at fashion creatives who want to continue developing their creative practice whilst gaining a sound knowledge of business, students from a business background who wish to gain a professional understanding of the fashion industry and fashion marketing students who would like to explore creative areas of fashion practice underpinned by a knowledge of fashion business.
The course structure provides you with the opportunity to follow a personal route, which is tailored to your interests and career aspirations. All students completing the programme will exit with an MA or an MSc in Fashion and Business. The work that you generate throughout the course, presented through individual portfolios or bodies of work, will define your exit award.
The MA/MSc Fashion and Business is defined by product and commerce and all units have been selected to reflect the fashion industry from concept to consumer and beyond.
Apply for this course
The course is academically rigorous and it will require you to embrace challenging, imaginative industry led briefs. Teaching and learning will be sustained by delivery within a studio culture, an interactive and dynamic environment that will support the collective development of ideas. The learning environment will also foster collaborative working, disciplined enquiry and independent critical thought.
Throughout the programme you will develop your skills in communication, teamwork and critical thinking further, helping to enhance your employability after graduation, whilst student led briefs and independent learning will ensure that you grow as an autonomous, creative thinker with specialist expertise.
Duration: 1 year (full-time)
For more information on specific units, fees, assessment details and entry requirements; visit our online prospectus.
Funding Opportunities
A postgraduate loan scheme up to £10,000 is available for UK/EU students.
Hundreds of eligible courses to choose from
Enhance your career and lifelong earning potential
For full-time / part-time / distance learning courses
No loan repayments whilst you are studying
About the Manchester Fashion Institute
Meet Our Staff
Ms Clare-Mcturk, Principal Lecturer in Fashion Business & Associate Dean for Student Experience;
"Here at Manchester Metropolitan University, I am a core team member for the MA International Fashion Business courses and have over twenty years teaching and professional fashion industry experience."
We are connected with over 400 industry partners, ensuring our programmes are shaped to meet the needs of the international fashion business. This one-year industry-facing program offers you the opportunity to develop your specialist knowledge of International Fashion Buying and Merchandising from a managerial perspective.  Focusing on the complete cycle of the fashion industry from a global perspective, this programme offers you the opportunity to develop your commercial awareness, management skills and business acumen. Equipping you with an advanced knowledge in a specialist area that is rapidly growing in demand, you will develop the skills you need to enhance your employment prospects within both industry and research.
Alumni Profiles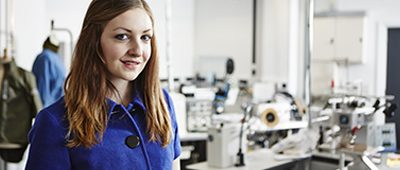 Teresa Heine
Clothing Product Development MSC
Find out more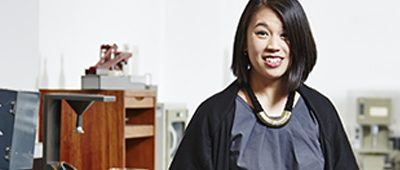 Sara Li-Chou Han
PhD Researcher
Find out more