INTERNATIONAL FASHION BUSINESS: MARKETING MANAGEMENT
MA — 2017 Entry
INTERNATIONAL FASHION BUSINESS: MARKETING MANAGEMENT
MA — 2017 Entry
INTERNATIONAL FASHION BUSINESS: MARKETING MANAGEMENT
MA — 2017 Entry
INTERNATIONAL FASHION BUSINESS: MARKETING MANAGEMENT
MA — 2017 Entry
This is a one-year, industry-led programme, which gives you the opportunity to develop your specialist knowledge of contemporary fashion marketing from a managerial perspective. Developed in conjunction with industry specialists to inform innovative and maintain contemporary content.
You will develop the ability to strategically plan and instigate complex marketing campaigns. Throughout your studies you will gain an understanding of the development of creative and sophisticated visual marketing methods for promoting fashion. You will work within a commercial context to address pressing new agendas surrounding fashion marketing, such as fashion consumption, ethics, sustainability, consumerism, economic and political influences. Briefs will be informed by industry, spanning print, new media, experiential events, new emerging technical environments and media relations. The course cultivates intellectual and analytical approaches to your research, which will enhance your managerial skills for increased employability.
Apply for this course
Typical units may include:
Product
Organisation
Promotion
Communication
Professional Practice
Perform
Duration: 1 year (full-time)
For more information on specific units, fees, assessment details and entry requirements; visit our online prospectus.
Funding Opportunities
A postgraduate loan scheme up to £10,000 is available for UK/EU students.
Hundreds of eligible courses to choose from
Enhance your career and lifelong earning potential
For full-time / part-time / distance learning courses
No loan repayments whilst you are studying
About the Manchester Fashion Institute
Meet Our Staff
Ms Clare-Mcturk, Principal Lecturer in Fashion Business & Associate Dean for Student Experience;
"Here at Manchester Metropolitan University, I am a core team member for the MA International Fashion Business courses and have over twenty years teaching and professional fashion industry experience."
We are connected with over 400 industry partners, ensuring our programmes are shaped to meet the needs of the international fashion business. This one-year industry-facing program offers you the opportunity to develop your specialist knowledge of International Fashion Buying and Merchandising from a managerial perspective.  Focusing on the complete cycle of the fashion industry from a global perspective, this programme offers you the opportunity to develop your commercial awareness, management skills and business acumen. Equipping you with an advanced knowledge in a specialist area that is rapidly growing in demand, you will develop the skills you need to enhance your employment prospects within both industry and research.
Alumni Profiles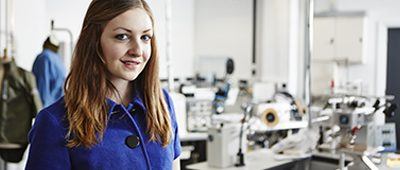 Teresa Heine
Clothing Product Development MSC
Find out more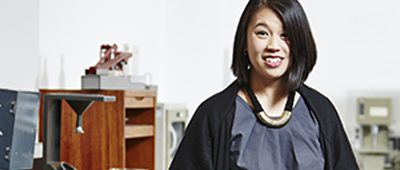 Sara Li-Chou Han
PhD Researcher
Find out more