FASHION INNOVATION
MA — 2017 Entry
FASHION INNOVATION
MA — 2017 Entry
FASHION INNOVATION
MA — 2017 Entry
FASHION INNOVATION
MA — 2017 Entry
We are in the midst of radical shifts in textile and garment production and the global fashion industry.
This course will broaden your knowledge and your ability to respond to these changes by questioning existing practices within the fashion industry. You will undertake challenging project-based, industry-led briefs, enabled through our cutting-edge facilities and supported by a personalised learning experience tailored to your specific research interests and areas of specialism.
Apply for this course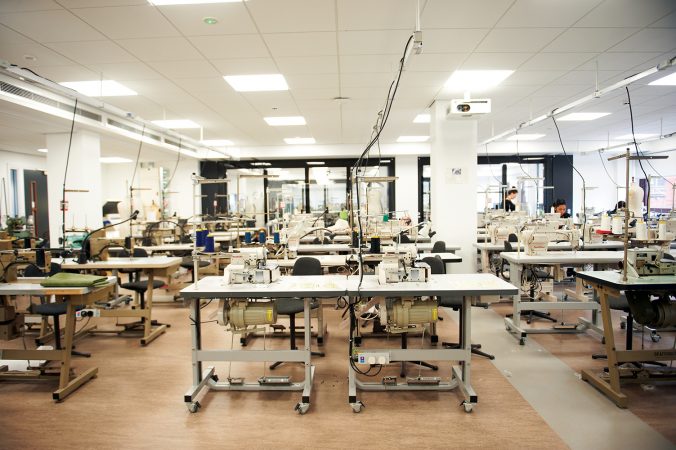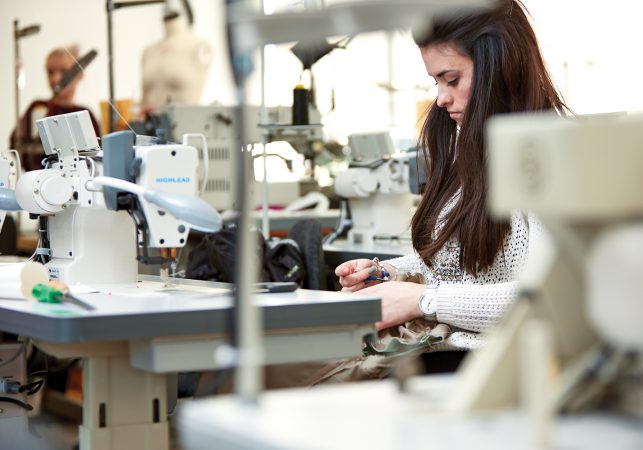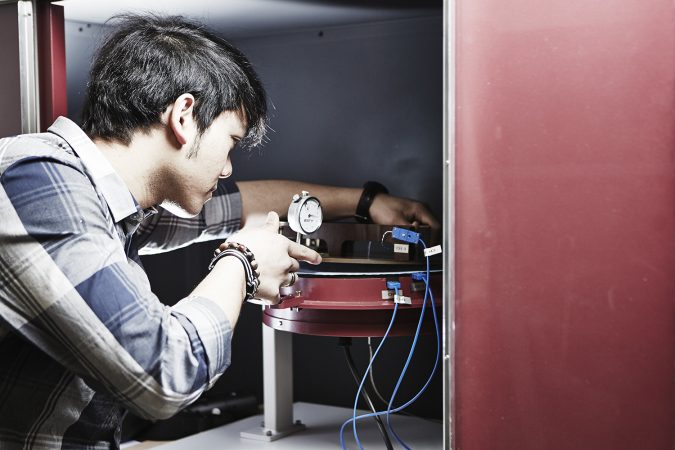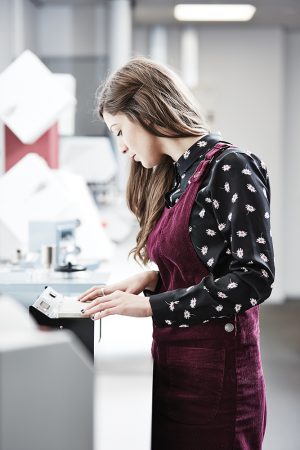 All students on this course are given the opportunity to participate in a funded international visit to a leading fashion company where they are briefed on a challenging project to be undertaken in term two.
Our students can freely access our cutting-edge, industry-standard, fabric testing laboratories and our state-of-the-art apparel innovation zone including ultrasonic welding, sew-free bonding and binding, 3D body scanning, 3D printing, and laser-cutting equipment and machinery, facilitating the evaluation and development of new fabrics and garments.
Our students are individually supported throughout their Masters journey, whereby access to specialist staff, resources, industry contacts and visits, conferences and events, and guest speakers are tailored to their specific needs.
Duration: 1 year full-time
Find out more about this course on our online prospectus:
Funding Opportunities
A postgraduate loan scheme up to £10,000 is available for UK/EU students.
Hundreds of eligible courses to choose from
Enhance your career and lifelong earning potential
For full-time / part-time / distance learning courses
No loan repayments whilst you are studying
Alumni Profiles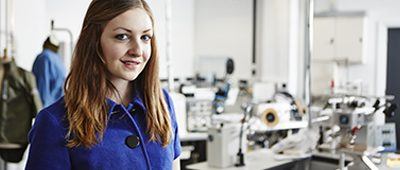 Teresa Heine
Clothing Product Development MSC
Find out more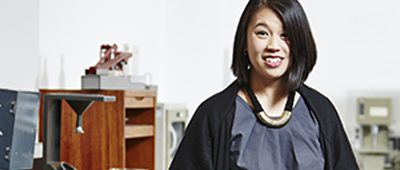 Sara Li-Chou Han
PhD Researcher
Find out more